What is Reflexology?
Reflexology is a type of complementary medicine which involves the application of an appropriate amount of pressure to specific points, called reflex points, on the feet, hands or ears using finger and thumb techniques. It is believed that these reflex points correspond to different body parts and organs and applying pressure on them creates relaxation and positive health benefits to the person.
Generally, reflexology is relaxing and may help in reducing stress. Several studies have indicated that reflexology helps in reducing pain and psychological symptoms like anxiety and stress. It also helps in improving sleep and relaxation.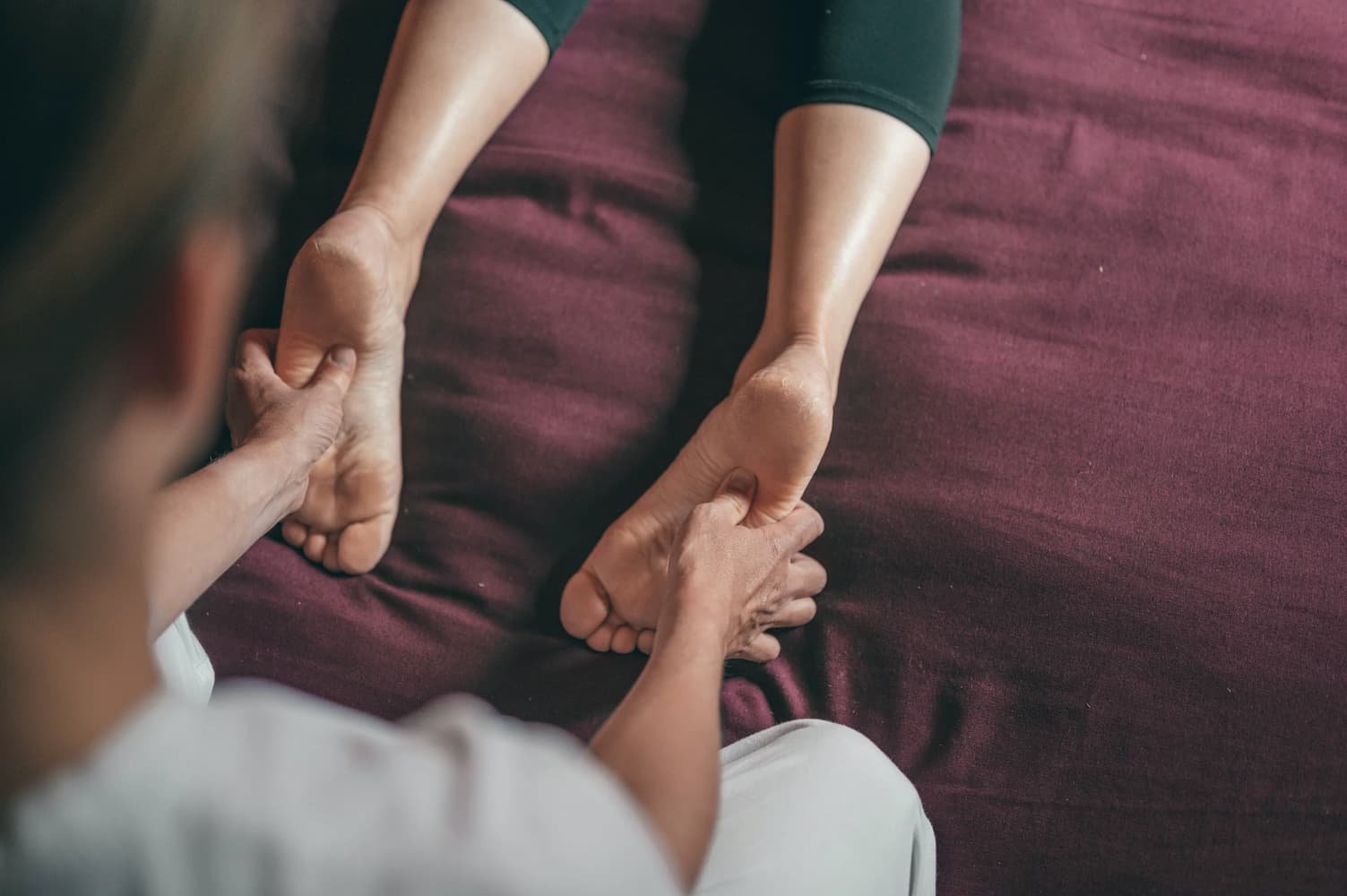 How Does Reflexology Work?
Reflexology is grounded in the principles of Chinese medicine, which include maintaining the healthy flow of qi, or vital energy, in the body to protect it from disease. Reflexologists use foot maps or charts to guide them in applying pressure to target areas. The five main techniques that they use include Thumb Walking, Finger Walking, Hook and Backup, Slide and Press, and Rotation on a Point as well. Reflexology can be combined with other hands-on therapies to further help the body heal itself and regenerate new cells.
There are several theories on how the process works, which include:
Reflexology works with the central nervous system
Reflexology helps reduce pain by improving mood and reducing stress
Reflexology keeps the body's natural energy flowing
Reflexology works with the Zone Theory, which states that the body is divided into 10 vertical zones. Each zone consists of specific fingers, toes, organ, muscle, tissue, etc.
Reflexologists follow four guiding principles to help their clients restore balance in their bodies and improve the quality of their lives:
A reflexologist does not heal the client; the body repairs and heals itself
Human beings consist of a physical body and an emotional body where the mind and spirit are interdependent.
Healing is facilitated when the human body responds to touch
Reflexologists and clients may feel the energy moving.
What are the Benefits of Reflexology?
Reflexology is an excellent tool for relieving stress as it reduces tension and stimulates relaxation. It can also boost your mood, help improve sleep and eliminate toxins from the body. Many recipients of reflexology reported that their sleep has greatly improved after receiving treatment. Moreover, reflexology can also counter a myriad of physical, mental and emotional conditions, including:
Headaches
Stress and anxiety
Colds and flu
Back and shoulder pain
Infections
Infertility
Hormonal imbalances
Digestive problems
Side effects of cancer treatment
Poor blood circulation
Low energy levels
Neurological diseases
What Can You Expect From Reflexology?
Prepare to relax (or snooze) because nothing can be more relaxing than a reflexology massage. Before your reflexologist starts working on your feet, hands or ears, they will ask about your health history, what medications you might be taking, your diet and exercise regimen among other things. The information they collect from you will enable them to develop a treatment plan that is tailored to your needs.
While most reflexology sessions are carried out with the client lying down on a massage table, you have the option to remain seated on a comfortable couch with your feet propped up on a footstool. The practitioner will ask you about the level of pressure that is comfortable for you before beginning the treatment.
A reflexology session usually lasts an hour and should be relaxing rather than painful. Should you feel pain at any point, let the practitioner know immediately so that they can adjust the level of pressure. After the session, you will be advised to drink plenty of water to flush out the toxins from your body and get adequate rest.
Some people need to get a reflexology massage on a weekly basis, especially those who are addressing a health issue, while others can go once a month. If you have a medical condition, you must consult your doctor before booking an appointment with a reflexologist. People with blood clotting issues are not advised to have reflexology.