What is Reflexology?
Reflexology is an ancient Chinese healing system that uses gentle pressure on the reflex points on the hands, feet, lower legs, face and ears, which correspond with different organs in the body. By applying pressure to these points using their thumbs and forefingers, a reflexologist can restore balance to the organs linked to it and improve the client's overall wellbeing.
Undergoing reflexology can address a variety of physical and mental health issues, including stress, anxiety, back pain, headaches, menstrual pain, infertility and respiratory problems, among many others.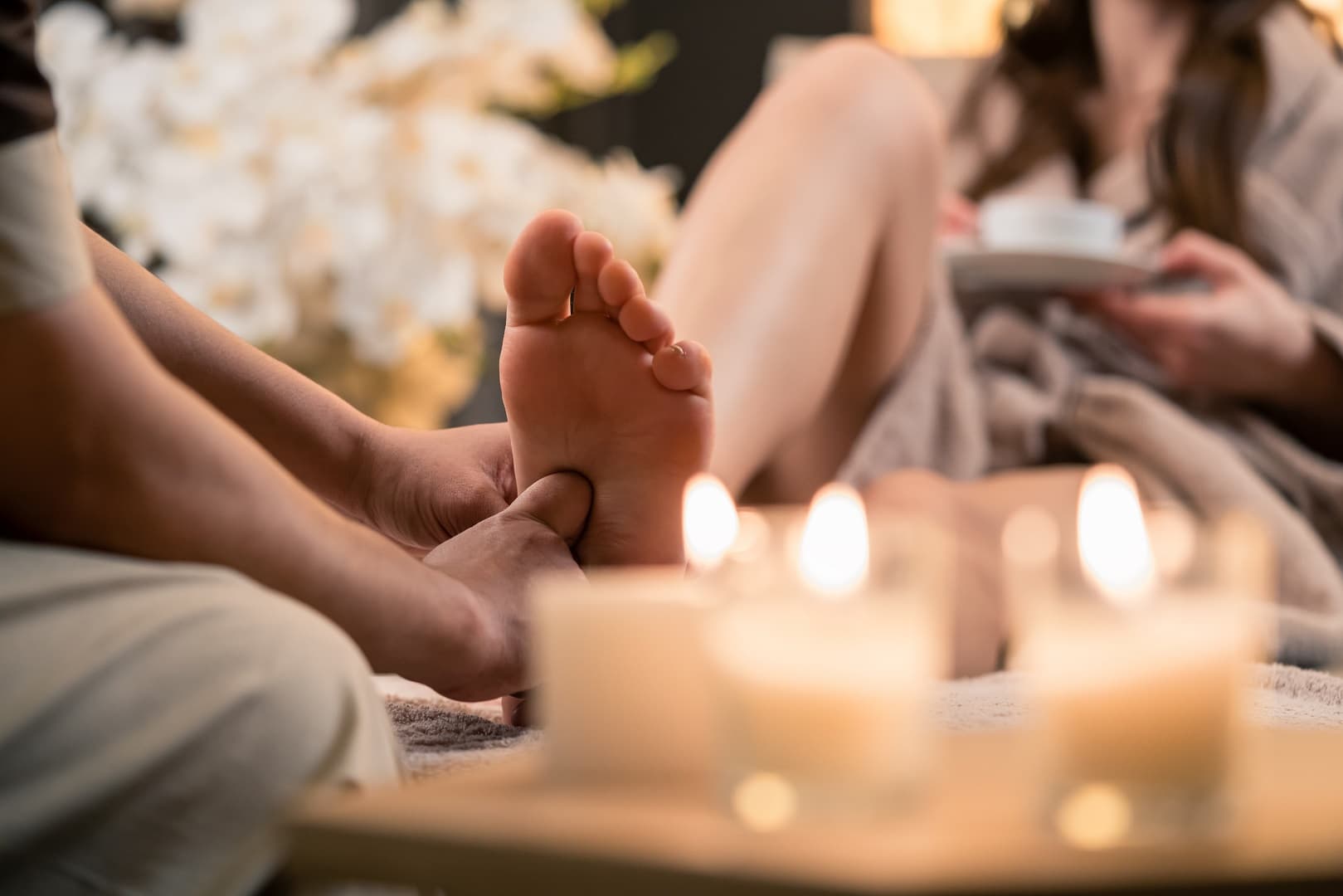 Why Study Reflexology?
Reflexology is a powerful modality that stimulates the body's healing ability. Studying and adding it to your healing toolkit will expand your clientele as you'll be able to help more people maintain their health. As a student, you will learn where the reflexology points are located and how to work with these to identify an imbalance in the body, treat specific conditions and promote relaxation.
What Does It Take to Study Reflexology or Become a Practitioner of It?
Being friendly, empathetic, a good listener, and having excellent communication skills are vital to your success as a reflexologist. You will be working with different people and dealing with an array of health conditions, so you must always be prepared to make your clients feel at ease and hopeful that they'll get better.
As a student, you'll be spending a lot of time analysing foot reflex points in relation to different organ systems in the body, so you should be comfortable touching human feet. Whether you're practising massage therapy or another form of natural therapy, you will benefit loads from studying reflexology as you learn how to incorporate it into various bodywork techniques.
Course and Study Options for Reflexology
Studying reflexology will improve your family's health or scale your natural health business or do both. No illness will be too hard to detect or prevent if you know which reflex points to work on. What you gain from your education will be determined by your choice of training program. A short, introductory course will take you through the theory of reflexology, the locations of the reflex points and different methods of applying pressure to these points.
However, such a course will not provide you with the qualification that you need to be recognised as a certified reflexologist in Australia. To further your training and be eligible for membership with the country's peak bodies for reflexologists, such as the Reflexology Association of Australia (RAoA), you have to complete a certification or a diploma course. This one-year program builds on the lessons taught in a foundation course, taking you deeper into the subject as you learn how to employ reflexology in the treatment of a variety of conditions.
How to Choose a School or Course in Reflexology
Because a reflexology course includes a hands-on component, most schools deliver their lectures and training modules on-campus. However, there are also institutions in Australia that provide the coursework online for the benefit of students who live in far-flung areas that do not have accredited reflexology schools.
When choosing where and how to study reflexology, it is so important to consider your needs first and foremost. List down what you want to achieve from the course, how much you're willing to pay for it and your preferred learning style. Next, scroll up to the top of this page and check the offerings of each course provider. While you're at it, note down the schools that can potentially meet your needs. Once you're done, contact each reflexology course provider on your list to find out more about their programs, course fees, payment plans and delivery methods.