What is hypnotherapy?
Hypnotherapy is a form of psychotherapy that aims to help a patient achieve mental and physical relaxation. It applies a range of cognitive therapeutic counseling and healing techniques to reprogram an individual's mind subconsciously. Hypnotherapists are able to help treat individuals dealing with a range of problems such as:
Mental health issues
Addictions
Fears and phobias
Low self-confidence
Bereavement
Insomnia
Weight loss
Chronic pain
Irritable bowel syndrome (IBS)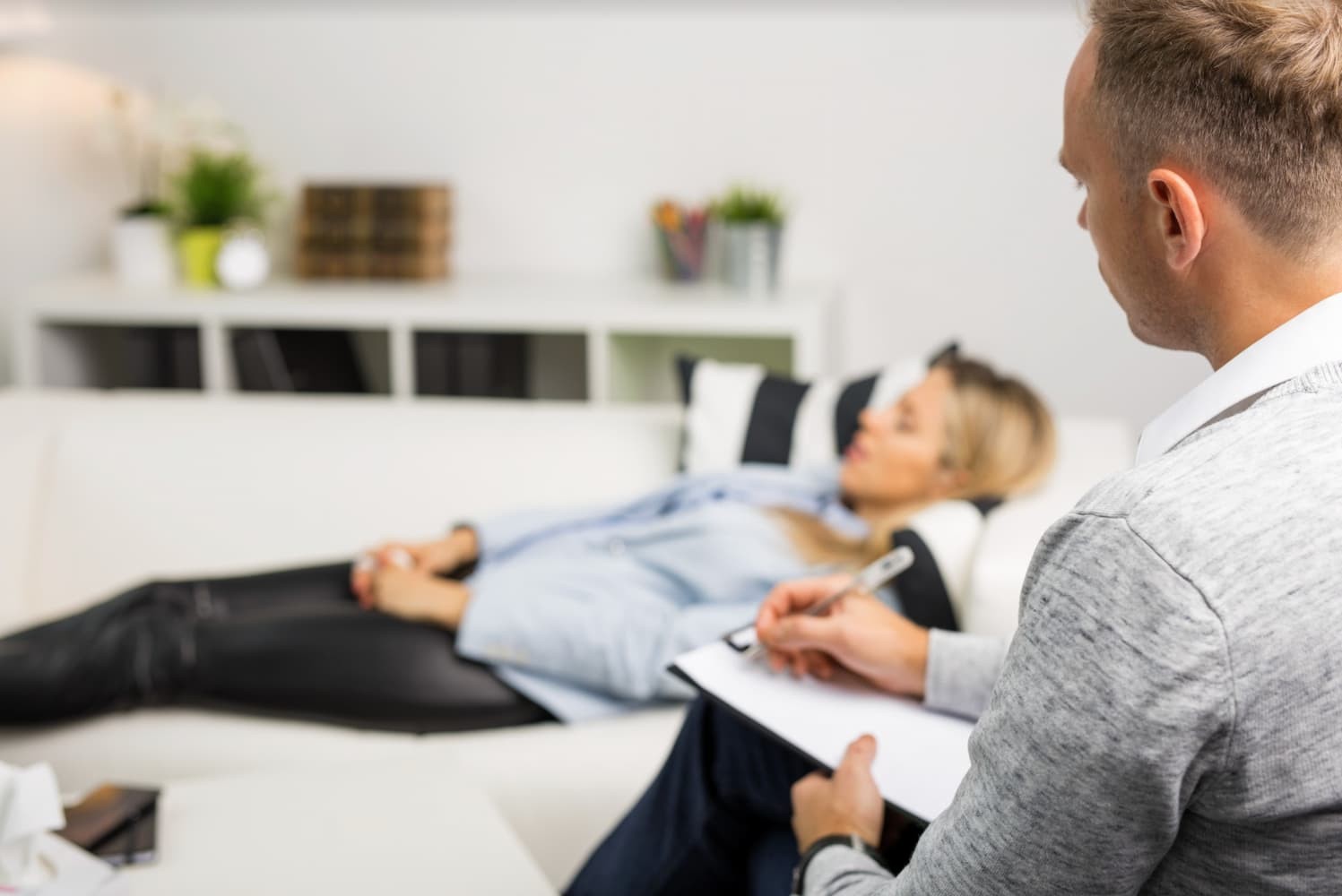 The professional accredited memberships which are available for Adelaide hypnotherapists are:
Professional Clinical Hypnotherapists of Australia (PCHA)
Australian Society of Clinical Hypnotherapists (ASCH)
Australian Hypnotherapists Association (AHA)
Hypnotherapy Council of Australia (HCA)
Should you study hypnotherapy?
Are you passionate about helping people overcome difficulties that are holding them back from living their life to the fullest? If this matches your career aspirations, hypnotherapy is the perfect pathway for you to pursue. The interpersonal characteristics that you must possess in order to succeed in this role include:
A patient and empathetic listener in order to gain a holistic understanding of a patient's problems, medical history and lifestyle.
Clear communication skills when outlining how the session will be run to patients.
High attention to detail and organisational skills when documenting and tracking client progress.
Strong time management skills because you would need to manage many client appointments in a day.
If the above skills correspond to your own characteristics, you must consider pursuing a hypnotherapy course.
What are the course and study options for hypnotherapists in Adelaide?
Hypnotherapy courses offer a variety of introductory courses ranging from short workshops to a 6-month training certification program where you will be introduced to the work of hypnotherapy. However, completing a diploma-level qualification in hypnotherapy is the minimum requirement to become an accredited hypnotherapist in the Adelaide region. Adelaide hypnotherapy course providers offer courses that offer a variety of study stream options to fit your schedule. You have the flexibility to complete a hypnotherapy course on-campus, online or through a blended learning stream.
In Adelaide hypnotherapy classes, you will gain in-depth knowledge of how hypnotherapy, psychotherapy and counselling tactics can be used to help people overcome their behavioural problems. Furthermore, you will be able to apply these theoretical concepts in a practical setting in the clinical training practicum module.
Natural Therapy Pages has already made your life easier by providing you with a list of hypnotherapy courses in Adelaide. This will assist you in narrowing down your options when choosing the best school for you. In addition, if you have any further questions about their course options, payment schemes or accreditations, you can enquire with them directly.
What happens after you complete your hypnotherapy course?
Hypnotherapy is not a regulated industry in Adelaide. However, you must still have a working knowledge of industry standards and code of conduct in order to uphold the highest standards towards clients. Additionally, once you finish your qualification you will be eligible to join the Australian Society of Clinical Hypnotherapists (ASCH) association.
As a hypnotherapy graduate, you would be eligible to work in a range of clinical or multidisciplinary clinical settings. Alternatively, once you feel like you have gained extensive experience working in hypnotherapy you can start your own private practice. This will give you the opportunity to manage your own business around your own schedule. Additionally, Natural Therapy Pages will be willing to assist you with this process by letting you list your hypnotherapy services via the website, including online hypnotherapy, if you offer it.
The learning process does not stop once you finish your Diploma in Hypnotherapy. Instead, it is highly recommended that you pursue further education where you can expand your knowledge, skillset to let you address a wide range of conditions.