What is massage therapy?
Massage is the combination of stretching, strengthening, relaxation techniques used by massage therapists. This form of treatment has many benefits for the client such as an improvement in mental alertness, better joint mobility, increased flexibility, better posture and quicker injury recovery. Massage therapists assist people who want to overcome the following problems:
Muscular tension
Insomnia
Sports injuries
Headaches and migraines
Arthritis
Eating disorders
Whiplash
Body pains
Depression
Fibrositis
Stress and fatigue
Repetitive strain injury
Spondylitis
Frozen shoulder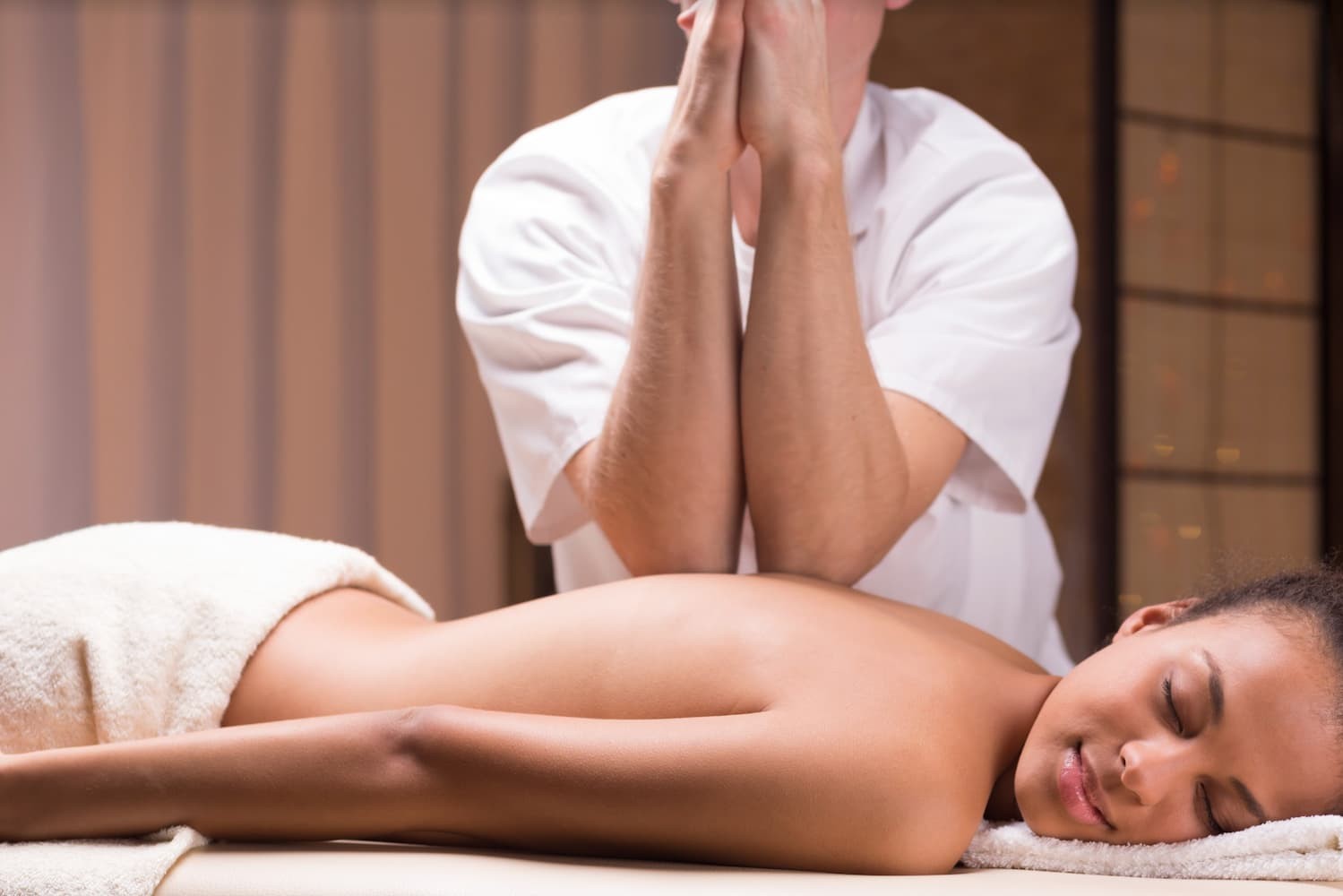 Massage therapists have a range of options to choose from in regards to professional industry associations depending on their professional objectives:
Massage Association of Australia (MAA)
Massage & Myotherapy Association (MMA)
Association of Massage Therapists (AMT)
Myotherapy Association Australia (MAA)
Australian Natural Therapists Association (ANTA)
Should you complete a massage course?
Do you want a fulfilling career path where you get to be physically active throughout the day and help others achieve their optimal health and wellbeing?
If this sounds like something that you want to explore in more depth, then massage therapy is the perfect pathway for you! Some of the interpersonal skills and traits that you must possess in order to succeed in this area include:
High levels of mental stamina because you will be required to see around 6 to 8 clients per day.
Good listening skills to be able to determine where the root cause of the client's problem stems from.
Strong verbal communication abilities to clearly explain how the massage therapy session will be conducted.
An ability to maintain high levels of privacy and confidentiality when handling clients' personal or medical information.
High attention to detail especially when monitoring clients' symptoms and determining the safest massage technique that will best alleviate their pain.
If you think the above career ambitions and qualities align with yours, continue reading to gain a better understanding of how you can kickstart your studies and career as a massage therapist.
What are the course and study options for massage therapists in Darwin?
If you want to gain a basic understanding of the massage industry, different types of massage techniques and the work that massage therapists do on a day-to-day basis, it is recommended that you register for an Introduction to Massage Therapy course. This is usually a 2 day or weekend program.
After completing this, you decide that you want to explore this field in more depth, you must enrol in another course. In Darwin, the minimum requirement to be a massage therapist is that you have finished a Certificate IV in Massage Therapy. Depending on your schedule and commitments, you have the option to complete this either on-campus, online or through a blended learning delivery method.
The lessons of your massage course are taught by professional massage therapists who have many years of experience and knowledge acquired by teaching and working in this industry. Some of the topics you will be covering include theoretical aspects and demonstrations exploring the different massage techniques and how it impacts the human body. Furthermore, you will be required to complete a mandatory work experience module where you will get to work with an experienced massage therapist and put into practice the skills and knowledge that you have obtained from the classroom in a real-world workplace setting.
Are you ready to commence your journey as a massage therapist?
Natural Therapy Pages has made it easier for you to find a list of massage therapy schools and courses available for you in Darwin by providing you with a list of options at the top of this page. Once you have shortlisted your favourite courses, you can get in touch with the massage course provider for more information regarding their term dates, prerequisite requirements and course fees.
What happens after you complete your massage course in Darwin?
As a graduate in massage therapy, there are many options to choose from at the beginning of your career given your educational background and work experience. Some of the workplaces that are continually looking for massage therapists to join their team include:
Massage clinics
Luxury resorts
Rehabilitation facilities
Health practitioners' offices
Sports centres
Aged care facilities
Once you have ascertained more experience and feel more confident in your ability to successfully conduct a massage session, you have the option to start your own private practice. This would give you the opportunity to specialise in a specific area of massage therapy. Additionally, Natural Therapy Pages can also provide you with valuable assistance in growing your business and increasing your client base. All you need to do is register to list your face-to-face massage services or online consultations on the website.
If you are looking to expand your knowledge in the continually changing area of massage therapy, you have the option to complete further education. You firstly have the option to complete a diploma-level or undergraduate qualification. Additionally, you can complete a specialised training program in one of the many fields of massage therapy: