What is Reiki?
Reiki is a type of Japanese energy healing system that means "spiritually guided energy". It strives to enhance the overall health and quality of life of individuals. Reiki practitioners use hands-on healing techniques, where they place their hands without using too much pressure on the affected areas. This restores balance and harmony between the physical body and subtle energy bodies while creating the optimal environment that facilitates healing. It also helps support the healing of the body emotionally and spiritually of individuals who deal with conditions like stress, anxiety, depression, fatigue, muscle plan, diabetes, infertility and heart disease.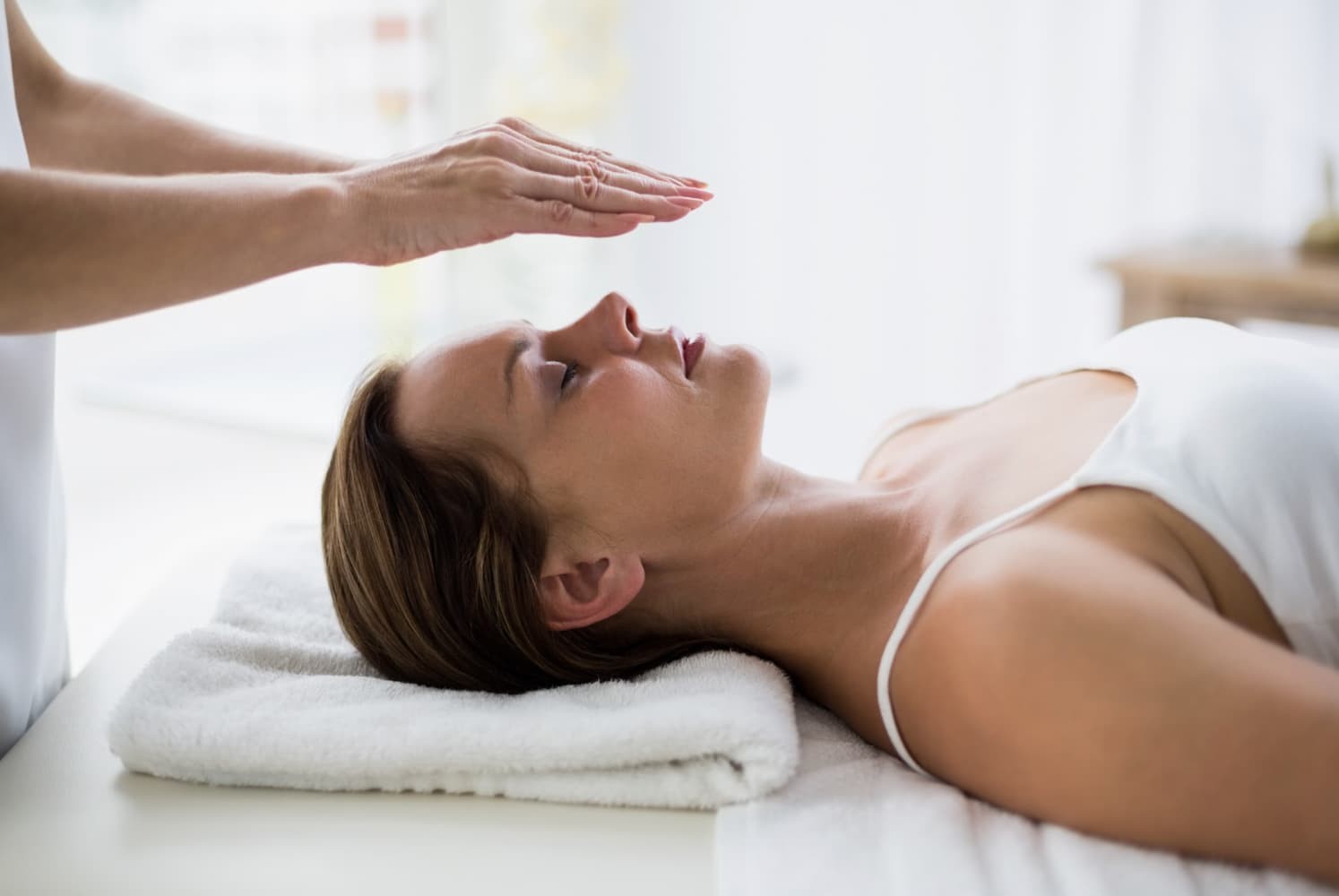 In Sydney, the curriculum of many Reiki colleges is nationally recognised by associations like:
Reiki Australia
Australian Reiki Connection (ARC)
Australasian Usui Reiki Association (AURA)
Association of Australian Reiki Professionals (AARP)
Should you study Reiki?
A career in Reiki is ideal for anyone who is passionate about helping others feel better so that they can live their life to the fullest. The qualities that you should possess if you're looking to pursue a career path in Reiki include:
Strong organisational skills when keeping a record of all your clients' medical histories.
High attention to detail when determining the patient's pain points before activating the healing process.
An ability to effectively create holistic treatment plans tailored to the individual's needs.
Strong written and verbal communication skills when explaining the healing process, philosophy and uses of Reiki to patients.
If this sounds like you, continue reading to learn more about your course options in Reiki.
What are the course and study options for Reiki practitioners in Sydney?
To become a qualified Reiki master, you must complete at least a Certificate in Reiki as it is a formally recognised qualification by Australia's peak bodies for Reiki practitioners. Most accredited Reiki schools in Sydney offer flexible options to accommodate your commitments. They can be completed on-campus, online or through a blended learning system.
In each level of training, you will learn about the history and philosophy of Reiki healing. This will allow you to gain practical skills on how to connect to the life force energy and use it to assist with a patient's healing process. Additionally, it incorporates subjects on meditation and energetic healing practices.
If you're all set out to chase your dream job, the Natural Therapy Pages is more than ready to ease the process for you by providing you with a detailed list of Reiki courses in Sydney. You can contact them to learn more about their student plans, payment schemes and delivery methods.
What happens after you complete your Reiki course in Sydney?
Once you finish your Certificate in Reiki you will be able to begin working with clients by performing energy healing. You are also eligible to gain membership to professional Reiki bodies that will help ease the difficulty of starting your career while also giving you access to short-term Reiki training programs. Reiki practitioners can work in many different healthcare settings, but the majority of Reiki practitioners work in complementary medical centres.
After gaining some experience, you can become self-employed by starting your own private practice where you have full ownership and control over the management of your business. As a result, you have the opportunity to be listed as a Natural Therapy Pages Reiki practitioner.
Finally, you have the option to complete further education in Reiki through a Level II and III certificate. This lets you deepen your knowledge of healing and improve your Reiki abilities. Furthermore, a Reiki Master Teacher certification program where you can teach and share your knowledge of Reiki with others.