What is Reiki?
Reiki is a Japanese energy healing modality. Reiki healers utilise hands-on healing methods to help their clients improve their general health and quality of life. This healing technique aids in the restoration of body-mind balance and harmony. This, in turn, creates the optimal conditions for recovery by allowing the body to heal itself. The following illnesses are addressed by Reiki practitioners:
Fear and phobias

Asthma

Insomnia

Diabetes

Stress

Depression

Fatigue

Muscle pain

Headaches

Neurodegenerative diseases

Heart disease

Cancer

Anxiety

Nausea

Infertility

Chronic pain
Reiki practitioners from Sunshine Coast may join one of the following nationally recognised bodies after they graduate:
Reiki Australia

Australasian Usui Reiki Association (AURA)

Australian Reiki Connection (ARC)

Association of Australian Reiki Professionals (AARP)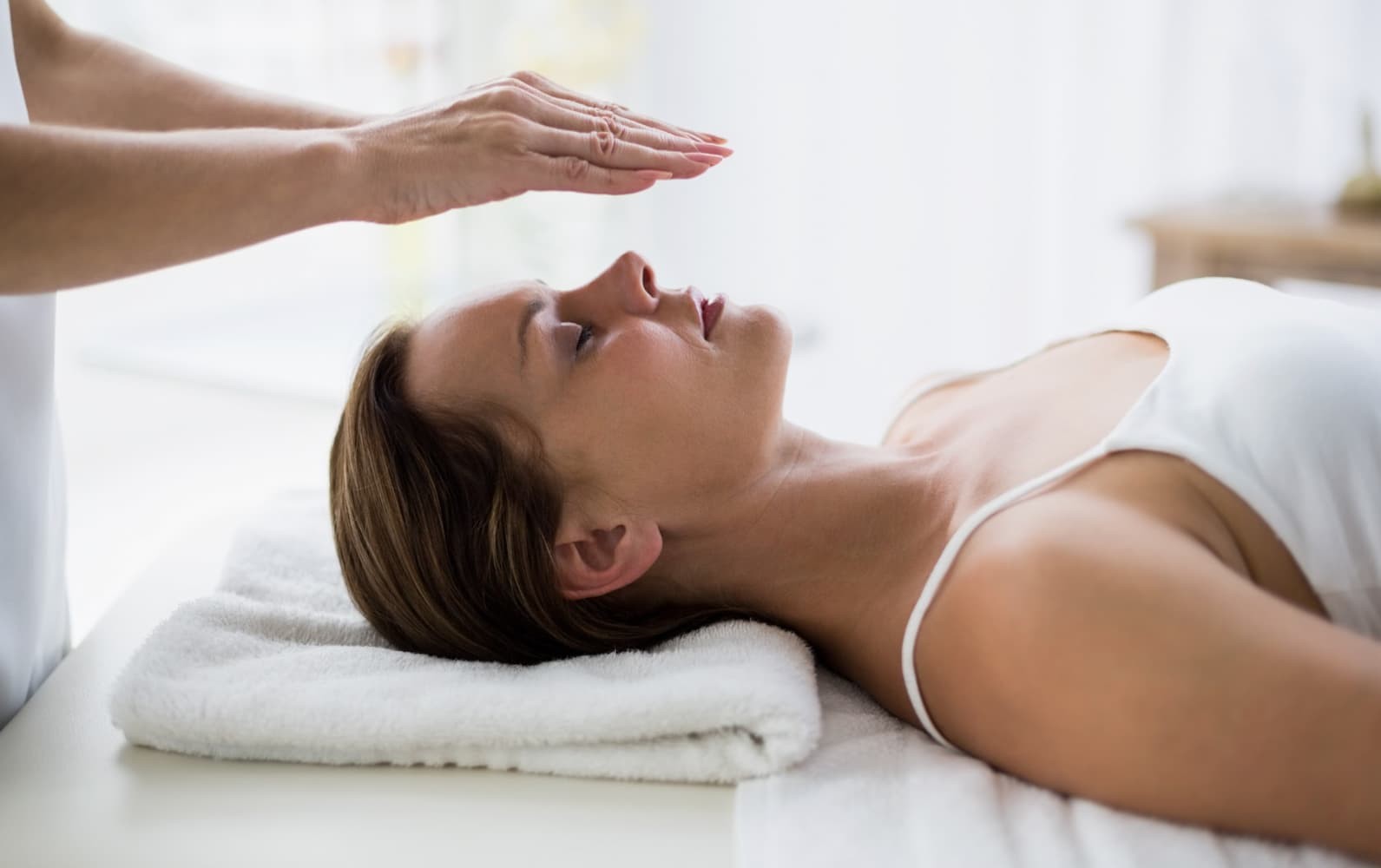 Should you study Reiki?
Do you want to learn more about how energy healing modalities may help with the body's recovery processes?
If this sounds like something you would want to study in-depth throughout your education and career, becoming a Reiki healer is the ideal next step! Employers recruiting Reiki healers to look for the following interpersonal abilities in a potential employee that include:
A curious mind with an ability to grasp new concepts: when determining the holistic treatment strategy that addresses the client's demands, a good knowledge of Reiki is required.

High attention to detail: it is vital that you are able to accurately pinpoint a client's pain points.

Good organisational skills: this will help you when keeping a record of all your client's medical histories and tracking their progress.

Passionate and eager to learn: this is a great means for you to continually develop your knowledge in the field of Reiki and energy healing.
If you're interested in becoming a Reiki practitioner, keep reading to learn more about the course and career opportunities available in the Reiki sector on the Sunshine Coast.
What are the course and study options for Reiki practitioners in Sunshine Coast?
All Reiki practitioners on the Sunshine Coast must have a Certificate Level I in Reiki. Reiki institutions that offer programs are approved by Australian Reiki industry bodies. On the Sunshine Coast of Queensland, there is a lot of freedom in terms of how you want to study. Some of the options available to you include on-campus, online or through a blended learning system.
These courses are taught by industry professionals who have considerable expertise in Reiki and have years of experience working and instructing in this field. During your studies, you will further develop your understanding of Reiki healing history and philosophy. You'll also learn about several strategies for assisting someone in reconnecting with their life energy. Finally, you will obtain real-world experience by participating in tasks that involve the application of Reiki principles. You'll be assisted by experienced Reiki industry professionals as you apply what you've learnt in class.
Are you ready to begin this rewarding journey of becoming a nutritionist on the Sunshine Coast?
At the top of this page, you can locate a lot of Reiki courses on the Sunshine Coast. Once you examine all your options and have shortlisted your favourite courses, you can get in touch with the Reiki educational institution to learn more about their:
Delivery options

Tuition fees

Term length

Start dates

Curriculum
This will greatly assist you in making the final decision of which school and course you want to pursue.
What happens after you complete your Reiki course in the Sunshine Coast?
As a result of your completion, you'll be able to start working with clients in both the Sunshine Coast and the rest of Australia by providing Reiki healing services. There are a few more things you can do to get started. For example, Reiki Australia is a professional accreditation body that might assist you in finding your first employment. Practitioners of Reiki work in a variety of healthcare settings, particularly complementary medicine clinics.
As you gain more confidence in your abilities and Reiki's potential to aid your patients, consider starting a private practice specialising in Reiki therapy. You'll have complete control of your business management, practice methods as well as work schedule if you opt for this option. Natural Therapy Pages wants to make the process of gaining new clients and growing your business easier. All you have to do is list either your face-to-face Reiki appointments in the Sunshine Coast region or online sessions via the practitioner listing page.
A Reiki Certificate Level II or III is required to expand your theoretical and practical understanding in the field of Reiki. This can aid you in your job prospects as well as provide access to research and academic alternative pathways.