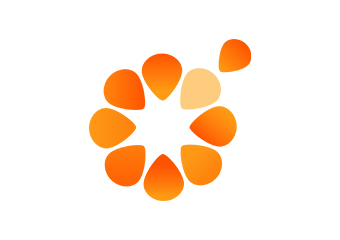 The Awakening Group College
Limited spots remaining. Enquire now to secure your spot. Click the Button Below ▼
Send Me Details Now
The Certificate in Holistic Counselling course began in 1999 to support health practitioners and students to utilize dynamic techniques for personal and professional development. Click further to see course content and logistics details.
Certificate in Holistic Counselling
Servicing area
Queensland, Sunshine Coast, Melbourne
---
---
Study the Certificate in Holistic Counselling
This is an unique opportunity to create in-dependence (self mastery). From this position true healing happens both personally and as a professional. Our holistic approach ensures transformation emotionally, mentally, physically and spiritually thus manifesting your vision of life naturally.

The certification course is aimed at transforming practitioner's personal patterns and experience of Self, enabling deeper insights, understanding and experience of the true nature of healing and Self enabling practitioners to truly facilitate clients personal transformation from the depth of knowing and experiencing the divinity of oneself. For all health practitioners and therapists, caring professionals, or persons interested in enlightening their experience of life.


---
Course Details
Peer Group Supervision (Optional and highly recommended practice)
Provides ongoing peer supervision for case study discussions
New information and research shared amongst peers
Personal issues effecting being a counsellor.
Accreditation
International Institute for Complementary Therapists www.iict.com.au
There is NO VET fee help for this course
Study Options
All units are held in class
This course is available in a combination of ONLINE and Face to Face
Course Dates
Brisbane course starts 5th March 2021
Melbourne course units start 12th February 2021
Study Groups x 4:
More exercises and deepening of previous unit taught
Systemic Presentation at last Study group
The number of enrolments are limited to only 26 places per year - secure your place today!
'Make an Enquiry' for course dates and a course prospectus.
---
Certificate in Holistic Counselling Course Logistics
Course Dates:
Melbourne course starts 12th February 2021 and Brisbane course starts 5th March 2021.
There are a number of units that students can complete prior to the course starting date.

Contact Us for calendar dates.


Cost:
$3595 GST incl., full course cost, $3445 Early Bird price if paid in full before 12th January 2021 (VIC) 5th January 2020 (QLD). A $350 nonrefundable secures your place. Please note payments are subject to The Awakening Group terms and conditions. This is not a VET fee funded course but we do provide payment plans for students.


Venue:
Melbourne: Australian Shiatsu College, 103 Evans St, Brunswick & Online
Brisbane: Bardon Counselling Centre, 151 Boundary Rd, Bardon & Online


Assessment:
Case studies, take home review questions, class presentation, pair work, autobiography & unit learning activities.


Accreditation:
International Institute of Complementary Therapists (IICT)
Australian Counselling Association approved for a number of Professional Development credits. The Work of Byron Katie, Family Constellations and Effectiveness Training units approved for professional development credits.
The Certificate course is Australian Holistic Healers and Counsellors Association (AHHCA) accredited. For more details on benefits of AHHCA membership see www.ahha.org.au Insurance available as a counsellor. The course is over 180 hours training over 9 months.
MORE INFO: Send Enquiry
---
Certificate in Holistic Counselling Course Content
The Certificate in Holistic Counselling includes 12 classes, 3 study groups, and a private consultation, course manual, online library & a certificate given on successful completion.


PART I: The Big Picture
The Big Picture: How Reality is Created
Mapping one's Lifestream: Identifying issues & their point of creation
Moving beyond the past to the present. Being the future.
How You Manifest: Thought embraced by emotion
Soul communication: Laying the foundations to learning to trust oneself
Who am I Really beyond the thoughts: Freedom from our neuroses

Mapping Emotional Addiction
Part II: Healing the Wounded Healer
Role of parents in psychological development
How the psyche recreates to resolve
Attachment Styles: Avoidant, Ambivalent-Anxious, Angry resistant, Disorganised, Secure etc

Internal archetypes: Connecting with inner child, journeying to recreate a supportive inner reality
Addressing anger, hurt, fear, obligation, grief, guilt, abandonment, betrayal
Direct experience: aligning the emotional body- turning anguish into bliss
Aligning personal issues to experience the peace and truth of self
Systemic Constellation principles
Part III: Beliefs: The Work of Byron Katie
The Work of Byron Katie –The Great Undoing: Four Questions That Can Change Your Life.
Time magazine called it: Four Questions to Inner Peace
"An unquestioned mind is the world of suffering" Byron Katie
Learning and Experiencing the Inquiry
4 questions and turnarounds
Part IV: Effective Communication
The Therapeutic Relationship
Introduction & practice of counselling skills: Learning the helping Skills
Roadblocks to Communication
Active Listening: Lead Ins, Common Mistakes, Statements & responses,
Developing empathy using micro-skills
Part V: Family Constellation (Systemic Constellations)
Introduction to the Principles of Family Constellation, by Bert Hellinger
Key components of Family Constellation work: Family History, The Family Soul, Orders of Love, Function of Conscience, Belonging, Balance of Giving & Taking, Fate
Experience this phenomenological approach through being a representative
Address issues such as adoption, abuse, illness, belonging and much more
Part VI: Creative Counselling
Creative visualization: a simple and powerful tool reconnecting sub-personalities ie: wise self, inner child, heart and head etc.
Structural Constellations inlcuding working with balancing the Head and Heart, Working with Illness, connecting with inner child to resource, making decisions etc

Linking Systemic Constellations with Creative Visualization with art therapy, props, figurines and other techniques for one to one sessions
Learn how to create a healing visualization to heal, manifest, gather resources and much more
Trust yourself as a counselor through:
Soul Communication Meditation
Spiritual Cleansing Technique
Part VII: Love, Sex & Relationships
Initiation of the Senses: Awakening Ones Sensual Self
Enhancing Intimacy (In to Me See) in relationships
A Psychobiological approach to relationships
Systemic Principles governing relationships
Developing a couple bubble: How to keep connected & safe and enhance mutuality
Issues arising in relationships and what to be aware of
Enlivening and learning about sexual energy in the body: Transforming sexual energy into meditation
Part VIII: Physically Speaking
Your Disease is keeping you healthy: Speaking to illness and letting illness speak to you
A Holistic Approach to dis-ease with case studies
Working with trauma - understanding the soma cues and how to re-calibrate, titrate a client
Biology Becomes Biography: Energy Psychology
Case studies and working with illnesses
Emotional Freedom Technique (EFT)
Dissolution and Freedom Technique
Part IX: The Emerging Counsellor
Client Questionnaire and Interviewing process
Ethics, case management, case studies, reporting procedure, supervision
Who Am I Beyond the Story and Processes?
Defining Oneself and Intention as a Counsellor
Please note the order each unit is offered may change.
---
The number of enrolments are limited per year - secure your place today!
'Make an Enquiry' for course dates and a course prospectus.
---
Contact us today to find out more
Limited spots remaining. Enquire now to secure your spot. Click the Button Below ▼
Send Me Details Now
---