College of Complementary Medicine
Level 5
440 Elizabeth st
Melbourne VIC 3000
Servicing area: Campuses in NSW and VIC
NEW IN 2021
online combined get the best of both worlds – the convenience of being able to study most of the course from home in an interactive environment, plus the face to face component condensed into intensive modules that enable you to practice muscle monitoring and other hands-on processes.
NOW ENROLLING
Now Enrolling for 2021 classes.
Diploma of Mind Body Medicine 10594NAT
---
The 10594NAT Diploma in Mind Body Medicine teaches a unique blend of mind and body skills. Our graduates are outstanding in their training and highly equipped at engaging a client's mind, confident in using client centred counselling techniques and body techniques such as acupressure, kinesiology and channel palpation. Helping clients to identify their behavioural patterns and subsequently the link between behaviour and physical symptoms is an extremely helpful technique to address chronic illnesses.
---
This qualification is nationally recognised under the Australian Qualifications Framework (AQF).


Study Loans available*


This course is recognised by: Australian Institute of Kinesiologists (AIK), Australian Kinesiology Association (AKA) & Australian Traditional Medicine Society (ATMS)


This course provides a pathway into our flagship course the 10708NAT Advanced Diploma in Integrative Complementary Medicine that articulates into various degree programs including Acupuncture and Naturopathy.
Career Outcomes
Our graduates often use their knowledge within their own practice or join an established clinic, focusing on specific areas such as chronic diseases, fertility enhancement, fatigue, recovery from traumatic events, anxiety depression, life purpose, relationships and back and shoulder pain.
Course Information
We have 3 study options available: Full Time, Online Combined and Blended Learning.
Online Combined (a combination of some face-to-face learning and online study, applicable to domestic students only)
Duration 1.5 yrs
Start dates: 21st May, 2021

Blended Learning:
Duration: 1.5 – 2 years
Start dates:
Sydney campus: 28th August 2021
Melbourne campus: 18th September 2021
Full time (face-to-face study, applicable to domestic and international students)
Duration: 13 months
Start dates: 2021
Sydney campus: Early 2022
Melbourne campus: Early 2022
* CCM is an approved training provider for the company Study Loans. Loans are available through Study Loans, subject to credit approval.
---
To find out more, speak to a CCM Course Advisor today 02 8381 0523.
---
See Also...
Diploma of Kinesiology HLT52415
NEW IN 2021online combined get the best of both worlds – the convenience of being able to study most of the course from home in an interactive environment, plus the face to face component condensed into intensive modules that enable you to practice muscle monitoring and other hands-on processes. NOW ENROLLING
---
Courses
Integrative Complementary Medicine an introduction to our course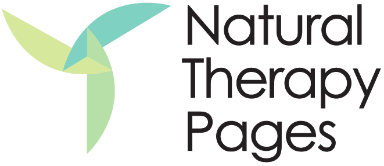 College of Complementary Medicine