College of Complementary Medicine
Level 5
440 Elizabeth st
Melbourne VIC 3000
Servicing area: Campuses in NSW and VIC
NEW IN 2021
online combined get the best of both worlds – the convenience of being able to study most of the course from home in an interactive environment, plus the face to face component condensed into intensive modules that enable you to practice muscle monitoring and other hands-on processes.
NOW ENROLLING
Diploma of Kinesiology HLT52415
---
Our course combines traditional Kinesiology techniques with the key areas of complementary medicine, including counselling, acupressure, energetic medicine, nutrition and diet, and primitive reflex therapy. Drawing on the best research, whether is it eastern medicine, modern western medicine and complementary medicine, the diploma allows students to have a holistic understanding of kinesiology.
---
This qualification is nationally recognised under the Australian Qualifications Framework (AQF).


Study Loans available*


This course is recognised by: Australian Institute of Kinesiologists (AIK), Australian Kinesiology Association (AKA) & Australian Traditional Medicine Society (ATMS)


Our Kinesiology diploma has a strong focus on practical skill development.
Career Outcomes
Our graduates may go on to use their depth of knowledge to work successfully both here and overseas, as part of professional clinics, as independent practitioners, teachers or within focused health programs in the corporate sector. Our graduates who become independent practitioners enjoy the flexibility of being able to structure work in a way that is balanced with the commitments of their family life.
Course Information
We have 3 study options available: Full Time, Online Combined and Blended Learning.
Online Combined (a combination of some face-to-face learning and online study, applicable to domestic students only)
Duration 1.5 yrs
Start dates: 21st May, 2021

Blended Learning:
Duration: 1.5 – 2 years
Start dates:
Sydney campus: 28th August 2021
Melbourne campus: 18th September 2021
Full time (face-to-face study, applicable to domestic and international students)
Duration: 13 months
Start dates: 2021
Sydney campus: Early 2022
Melbourne campus: Early 2022
* CCM is an approved training provider for the company Study Loans. Loans are available through Study Loans, subject to credit approval.
---
To find out more, speak to a CCM Course Advisor today 02 8381 0523.
---
See Also...
Diploma of Mind Body Medicine 10594NAT
NEW IN 2021online combined get the best of both worlds – the convenience of being able to study most of the course from home in an interactive environment, plus the face to face component condensed into intensive modules that enable you to practice muscle monitoring and other hands-on processes. NOW ENROLLING Now Enrolling for 2021 classes.
---
Courses
Holistic Kinesiology an Introduction to our course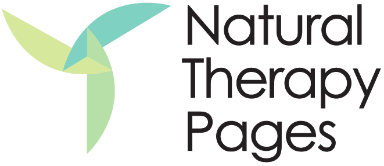 College of Complementary Medicine