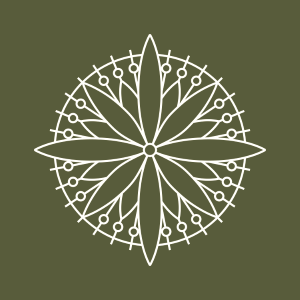 Endeavour College of Natural Health
Limited spots remaining. Enquire now to secure your spot. Click the Button Below ▼
Send Me Details Now
The Bachelor of Health Science (Chinese Medicine) is a 4-year degree qualification that includes the practices of Acupuncture, Chinese herbalism and Chinese herbal dispensing.
Bachelor of Health Science (Chinese Medicine)
Servicing area
All campus locations
---
---
Study Method - Blended
Provider - Endeavour College of Natural Health
Start Date - Feb, Mar, Jun, Aug, Oct
Course Overview
Chinese medicine is a whole medical system that seeks to balance the functions of the body, mind and spirit and restore health. It combines theory (philosophies and principles) and practices including acupuncture, moxibustion, medical Qi Gong, Chinese remedial massage (tui na), Chinese herbal prescribing and dispensing, and Chinese dietary therapy.
The Bachelor of Health Science (Chinese Medicine) is a 4-year degree qualification that includes the practices of acupuncture, Chinese herbalism and Chinese herbal dispensing. It extends students' knowledge into individualised herbal prescribing and formula modifications using a range of dispensing methods, as well as the manufacturing, dispensing and research into herbal therapies role in contemporary Chinese medicine practice.
Campus Locations
Sydney - 825 George St, Haymarket NSW 2000, Australia
Perth - 170 Wellington St, Perth WA 6004, Australia
Melbourne - 368 Elizabeth St, Melbourne VIC 3000, Australia
Gold Coast - 105 Scarborough St, Southport QLD 4215, Australia
Brisbane - 230 Brunswick St, Fortitude Valley QLD 4006, Australia
Adelaide - 88 Currie St, Adelaide SA 5000, Australia
Duration and Study Load
Full-time - 4 years
Part-time - 8 years
Delivery
Endeavour College offers the flexibility to commence a selection of subjects online with an updated digital delivery model. With the support of online tutors and a robust Learning Management System, you can fit study around your work and/or personal commitments.
To support learning, students gain significant clinical experience via clinical/practical classes where they are expected to practise interviewing and case assessment techniques, as well as physical clinical examination and treatment procedures. This is conducted at Endeavour's Teaching Clinics under the supervision of qualified instructors and with respect for privacy, cultural and religious differences.
Students will develop and hone all skills required to run a successful clinic after graduation, including patient assessment and management, patient recruitment and continuity of care, customer service, and dispensary management.
Entry Requirements
Endeavour College is a direct entry College with no ATAR requirements.
To gain entry to an accredited undergraduate course at Endeavour College, applicants must satisfy the general requirements and other entry requirements by type of background.
General Requirements – All Applicants
All domestic applicants, regardless of background, must meet the following requirements:
Must be willing to attend an admissions interview upon submission of enrolment paperwork (in person or via teleconference / Teams / Zoom)

Must be 18 years of age within the first period of study

Must meet self-declared minimum computer literacy standards and have unrestricted access to the internet and a personal email account

Must read and understand the Inherent Course Requirements (where relevant) for the course into which they are seeking admission and accept them prior to enrolment in the course

For Bachelor of Health Science courses which involve clinical practicum subjects, a valid Working with Children Check (or its equivalent) will be normally required to be supplied to the College prior to the second period of study. If the applicant knows any reason why they will not pass a Working with Children Check, they should not apply for entry to these courses.
Additional applicant background entry requirements (including English language and international students) are available through enquiring with the College.
Course Features
Select subjects delivered fully online

Practitioner focused degree

All clinical/practical subjects are completed on-site at campus location

All course material is available online

Dedicated online tutor

Ability to book one-on-one consultations

Diploma of Health Science (Chinese Remedial Massage) available for articulation after completion of 1st year of study
Recognition of Prior Learning
If you have fully or partially completed a qualification with another provider (either at a Higher Education or Vocational Education and Training level), you may receive advanced standing towards your Bachelor of Health Science (Chinese Medicine) degree via our Credit Recognition process.
Pathways
Graduates may be eligible for master degree programs in a variety of related areas.
Professional Registration
Graduates must apply for registration with the Chinese Medicine Board of Australia (CMBA) if they wish to use professional titles and practise as a Chinese Medicine practitioner in Australia. This course is designed to meet the CMBA accreditation requirements in the division of Acupuncturist, Chinese Herbal Medicine Practitioner and Chinese Herbal Dispenser.
Association Recognition
CMBA registrants may apply for membership with the following associations:
Australian Acupuncture and Chinese Medicine Association Ltd (AACMA)

Australian Traditional Medicine Society (ATMS)

Chinese Medicine & Acupuncture Society of Australia (CMASA)

Federation of Chinese Medicine and Acupuncture Societies of Australia Ltd (FCMA)
Assessment
Exams

Quizzes

Essays

Practical/clinical skills demonstration

Tutorial participation
Subjects
Core Units
BIOA111 Introduction to Human Biology

CMPR111 Chinese Medicine Foundations

CMTH111 Chinese Manual Therapies 1

SOCC111 Developing Cultural Competence in Healthcare
Payment Options
The following payment options are available for this course:
FEE-HELP (Australian citizens, some New Zealand citizens and holders of permanent Humanitarian Visas are eligible to apply)

Self-funding

Split payment methods
Information on tuition fee schedules are available upon enquiry with the College.
Job Outcomes
Potential career outcomes could include:
Acupuncturist

Chinese Herbal Medicine practitioner

Chinese Herbal Dispenser
Contact Endeavour College of Natural Health today for further information.
Limited spots remaining. Enquire now to secure your spot. Click the Button Below ▼
Send Me Details Now
---