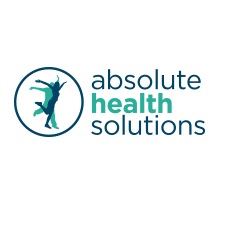 Absolute Health Solutions
Achieve optimal health with alternative healthcare solutions.
Chiropractic Clinic, Massage, Dietitian & Sports Nutrition
Servicing area
Balgowlah & Sydney Northern Beaches NSW
---
Focus areas
Wellness
Taping
Movement patterns
Alternative medicine
Lifestyle
Health goals
---
---
Natural Healthcare Solutions Within Your Reach
Absolute Health Solutions (AHS) is a modern and friendly health and chiropractic clinic conveniently located in Balgowlah NSW.
Our team is committed to helping you achieve your optimal health by applying our extensive knowledge and holistic evidence-based treatment methods through our state-of-the-art facilities. These include a fantastic rehabilitation gym and a yoga studio.
Our Holistic Healthcare Professionals
Highly trained in providing alternative and lasting solutions to your health needs, our team consists of chiropractors, nutritionists, and massage therapists
Dr. Sam Wirth, Chiropractor
Sam is the co-founder of AHS Sam. He has an interest in sports injury prevention and management and has previously worked as the chiropractor for the Premier League Squad of Seaforth FC and Brookvale FC.
Dr. Andrew Ullo, Chiropractor
As head sports physician, Andrew is in charge of the player welfare at DYFC for Premier League and U18's. He focuses on improving your health and wellness, optimizing sporting performance and also preventing possible injuries.
Dr. Taryn Frame, Chiropractor
Taryn's love of sport inspired her to pursue chiropractic as she realised the importance of manual care in recovery and performance. She utilizes a variety of techniques such as manual and low force adjusting, Activator, Thompson, blocking, soft tissue therapy, and dry needling.
Dr Joseph Lemma, Chiropractor
Chiropractic was an important part of Joseph's growth and development, so he says everyone can benefit from this type of care regardless of age. He adds that chiropractic aids in a person's recovery from injury and allows them to perform at their peak.
Penny Brennan, Remedial Massage Therapist
Penny has over 10 years' experience as a remedial massage therapist. She performs deep tissue remedial massage, sports massage, pregnancy massage, trigger point therapy, and Swedish massage.
Robbie Clark, Dietitian & Sports Nutritionist
Robbie is passionate about men's health and sports nutrition, as well as diabetes, weight management, cardiovascular disease and gastrointestinal disorders. To expand his knowledge in the effect of food on sports performance, he completed a Sports Nutrition Course at the Australian Institute of Sport.
Gabbi Soyer, Receptionist
Having been in the health and fitness industry for over 20 years, Gabby is a qualified remedial massage therapist, personal trainer and nutritionist. She enjoys helping people and ensures everyone receives the best care possible in our clinic.
Book an appointment and we'll guide you to your health and wellness goals.
---