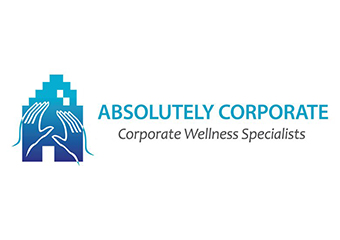 Absolutely Corporate
Clicking on the Send Me Details Now button opens an enquiry form where you can message Beata Steiner directly
Send Me Details Now
Workplace Massage offers many benefits, including stress reduction, increased productivity and enhanced team spirit. Call Absolutely Corporate to hear how we can help your business today!
Absolutely Corporate - Workplace Massage
Servicing area
Sydney, New South Wales
---
Focus areas
Restructuring
Relaxation
Motivation
Joy
Wellness
Fitness
---
When you book a regular Corporate Massage, your staff AND your bottom line will prosper.
---
Benefits of booking with Absolutely Corporate
Less absenteeism: Massage has been shown to reduce stress, blood pressure and anxiety, as well as helping to manage conditions like arthritis, and the aches and pains caused by repetitive or desk work.
Attract and keep staff: Become an employer of choice by offering regular Massages and keep your staff smiling. Research has shown that Workplace Massage boosts morale, grows job satisfaction and reduces absenteeism.
Time well spent: Treating your team to a short break is well worth it. They'll return to work feeling more vital, able to collaborate and handle stressful times as a team more effectively.
You can rely on Absolutely Corporate: We pride ourselves on being reliable and professional, bringing magical Massage to your workplace and easing your staff's stress. We're available 52 weeks a year, 5 days a week (we also take bookings on weekends by request). Don't just take our word for it - read our testimonials.
Convenience: We bring the massage to you! Our team of Massage Therapists are matched to your business size and culture. There will be no disruption to the day and your staff are able to remain in the office, in case they're needed.
Your staff will love you for it: Give the gift they'll love - forget naff novelty gifts! Your workers will really appreciate an end-of-year or 'just because' Massage to melt away the stress and reward all their hard work.
Tailored for you and your workplace: Let us know how you want your Massage Therapists to work. You choose the Massage length, style and goals, and the schedule that suits your budget and preferences.
---
Book a Workplace Massage and invest in wellness at your workplace!
Absolutely Corporate has been helping businesses reward their staff with convenient, cost-effective corporate massage packages for more than 15 years.
All we need is 15 minutes and our caring team of experienced Massage Therapists will de-stress, invigorate and revitalise your staff. We can create Massage Packages to suit your company's needs, whether you'd like to book Massages on a weekly basis or just a one-off.
---
What to expect from Absolutely Massage
Within minutes, your Massage Therapist will set up the special ergonomic massage chair.
Your team will be treated to a neck, shoulder, back and arm massage. They remain in their work wear and if it's preferred, don't even need to leave their desk. Alternatively, we will set up Massage chairs in a quiet spot.
The Massage will take between 5 minutes to half an hour – it's up to you.
Each Office Massage incorporates deep tissue, shiatsu and trigger point therapy for total stress relief.
Your team will be energised, refreshed and ready to return to work!
---
Let Absolutely Corporate help you create wellness at your workplace!
Fortune Magazine reposts that some of the best companies to work for already use Seated Massage as an excellent way to attract, reward and retain valuable staff.
Treat your team and boost their morale
---
Increase Productivity
Reduce the day-to-day stress of the workplace and reap the rewards. Stress-related employee turnover, absenteeism and waning morale all affect the bottom line. Job stress and related problems cost Australian companies millions of dollars per year.
After a visit by Absolutely Massage, you'll notice the energy and team spirit in the office lift.
---
Manage stressful projects and deadlines
Massage is the ideal weapon in your arsenal, able to help your team through a demanding period, or reward them for their extra effort. Use Corporate Massage to combat the stress of restructuring, intensive projects, and other hectic times. Workplace Massage is perfect for de-stressing and helping your people work more effectively towards a deadline or during product launches.
---
Research proves Massage is a useful tool in the Workplace
Medical research, shows that a basic 15 minute Chair Massage, twice-weekly, decreased job stress as well as significantly increasing productivity.
A recent study gave one group of workers a 15 minute rest and another a 15 minute massage. The group receiving the massage performed significantly better on complicated tasks like math problems.**
Touch Research Institutes, University of Miami and Nova Southeastern University, Miami, FL. Established in 1998, the Research Institutes conducts research on touch and movement therapies. **Psychology Today, Sept 1, 1999
---
For more information about how Absolutely Corporate Massage Therapists can help you and your workers thrive, call, visit our website or click on one of the buttons below to instantly message us.
We're open 5 days.
| | | | |
| --- | --- | --- | --- |
| Monday | 9:00 am | To | 5:30 pm |
| Tuesday | 9:00 am | To | 5:30 pm |
| Wednesday | 9:00 am | To | 5:30 pm |
| Thursday | 9:00 am | To | 5:30 pm |
| Friday | 9:00 am | To | 5:30 pm |
---