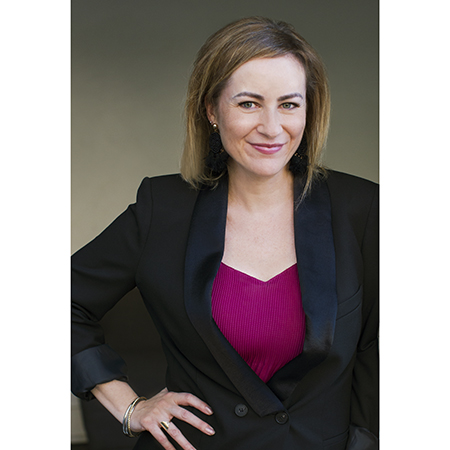 Activate Hypnotherapy
Clicking on the Send Me Details Now button opens an enquiry form where you can message Juanita Smith directly
Send Me Details Now
Become a non-smoker – 97% success rate – lifetime guarantee
Hypnosis for Quitting Smoking
Servicing area
Bondi, Parramatta,Chatswood and Australia Wide
---
Focus areas
Addiction
Self-esteem
Motivation
Purpose
Joy
Coaching program
---
But I've tried to quit before! Withdrawal symptoms, stress, the worry about weight gain or surrendering to social pressures are all reasons why people may have failed to quit permanently in the past.
Our difference – I know you may have tried numerous ways to quit smoking before – patches, Champix, cold turkey, even laser or acupuncture treatments. But here's the thing, none of these methods address the deeply rooted unconscious patterns and habit. Getting help to overcome the unconscious attachment is key to breaking the subliminal pull that cigarettes have and allow you to let them go easily.
The solution - is that I take your individual triggers and attachment to smoking cigarettes seriously. Everyone is different and it is my job to provide the tailored help you need to quit.
Results speak for themselves - as a leading Quit Smoking Specialist in Australia I have worked with thousands of smokers effectively with a 97 % success rate.
Quit Hypnosis session - In a quit hypnosis session, I work with you to discover and then free you of the unconscious triggers and patterns that have kept you smoking. It's the habit, not the nicotine that people feel 'addicted' to. Once I help you break that habit, the results are immediate.
A full result is expected after only one session.
Lifetime guarantee - I am so confident that my treatment will work for you that I honour a lifetime guarantee. Let's get on a call and chat about my lifetime guarantee and your freedom from cigarettes today.
Testimonials
"My wife, who has a very high pressure job, was a smoker for 48 years (I gave up the day I had a heart attack in 2002) and couldn't give up. After hearing about great results with Juanita from a school friend, she attended a one day session at Bondi. That was 8 months ago and not a cigarette since. Some days it was a bit difficult but they are now past and she is on the way to enjoying many years with our grandkids. Thank you Juanita". – Dave Whiteman
"I was always very sceptical of hypnotherapy. I have been a heavy smoker for twenty years (30-40 cigarettes daily) and I didn't believe anything could help. Then a friend of mine referred me to Juanita. She was great; the session was nothing like I expected, and it just works. I walked out of the session and haven't had a smoke since, even being around smokers and after a few drinks. Would highly recommend!" Bojan Trkulja
"Thank you Juanita for helping me to quit smoking. You are absolutely the best at what you do. Quitting smoking wasn't easy for me as I have tried many things in the past like patches,champix and multiple nicotine replacement products nothing ever seemed to work two sessions with Juanita has helped me to feel confident to quit smoking and I feel good Juanita is very easy to talk to and more then anything I really appreciate the on going support.Your advice and strategies has helped me to not only live smoke free but also save money which is great I haven't had a cigarette in over a month and I feel extremely grateful to start my healthier journey as a none smoker. Again, thank you to activate hypnotherapy, Juanita and Google for helping me find you and have a smoke free life I would encourage people to defiantly give Juanitas service a try and trust the process. Cheers to you and your amazing work." Guy Ferrington
"Thank you Juanita for helping my overcome a life long addiction to smoking. It was easy and affective. I wish I had gone to her sooner. The experience was straightforward and Juanita took the time to answer all my questions and concerns. I'd highly Recommend this service"- Karima Asaad
"I'm nearly three months smoke free and I feel great! I've tried everything under the sun and this is the only method that has worked. Completely drama and pain free. Juanita is marvellous." – Shae Murray
"Juanita was so accomodating to my needs and answered all my queries thoroughly.
From start to finish it was one of the most relaxing and rewarding experiences. I'm two weeks post appointment and absolutely smoke free! I haven't even thought about having one which is absolutely insane considering I was a pack a day smoker before my appointment. Thanks so much Juanita!" – Dearnna Williams
"Tried everything before; gum, sprays, cold turkey etc. I read Allan Carr's book which worked for a while but once again fell for the ol "one can't hurt" and I was back to smoking a pack a day quite effortlessly. All it took was one session with Juanita... just one! And everyday that goes by I feel like I get stronger, healthier and happier. If you want to finally quit smoking, book in with Juanita as soon as possible! You won't regret it." – Donald Cameron
"Juanita has been a rock star in helping my husband kick his smoking. He has been a heavy smoker for decades and after his appointment with Juanita he kicked the habit. Not only did he find the session easy he and I were both appreciative of Juanitas follow up messages of support filling his session. Hubby and I have now referred several friends and family members so have also had great success with Juanita! Take the first step forward to your health, call Juanita!!" – Jessica Hargreaves-Stanley
"Had been smoking for ten years with a few stops in between and no real results till I decided to let the team here help me. I haven't had those intense cravings and have not had a smoke for a week now.
I don't think I ever will. Do keep hypnotherapy in mind it worked for me or better still book yourself in now." – Mark Delevsko
"My partner and I were very heavy smokers and both smoked for 10+ years, we made our appointment September 2019 and haven't looked back, from the moment we left Juanita's office we haven't had a smoke or craved one, 9 months and counting we are happier and healthier for it.... would recommend it to anyone." – Samantha Stephens
"I had my Hypnotherapy last week via video call, Juanita was very professional and explained exactly what would happen throughout my session and I was immediately put at ease before my session began in the comfort off my own home. One week later I haven't looked back, I haven't smoked since, I haven't even had so much as a craving, I honestly feel like a completely different person my outlook on life is so much more positive. If you are considering this, then do it, you really won't regret it!" – Rachael Lecky
"I had been wanting and attempting to quit smoking for years with varying results but ultimately have been unsuccessful. I was given Juanita's details and have never looked back. I was sceptical after patches, chewing gums, books you name it, but I have been blown away by this treatment. Smoking always knocked down my confidence, made me feel weak, it always had the control and final say over me...I hated this. This 'rewiring' of the brain has been an absolute godsend, and it's been so easy. Naturally you need to want to stop and as you can read I did. That's all I needed to do!! The 'cravings' that I always suffered through other attempts just weren't there...I still had the feelings in my body that would usually send the signal to the brain, you know the one that little voice in the back of the head going on and on and on 'have a cigarette' I could feel that this was when I'd have a ciggie but it wasn't transmitting that to my brain. I just took a breath and it went away. I'm shocked at how effective this was, and happy, so so so happy that I've got that evil addiction and substance out of my body and can't believe it was this straight forward after all these years. Even all the triggers like drinking, stress, good times, bad times you name it no cravings. Juanita is friendly, open, honest and there for support, she and this quit smoking hypnotherapy have been amazing and I would seriously and highly recommend this to anyone...well actually I do, anyone who'll listen really.
Do yourself a favour and try it" – Simon Smallfield
"I had my ±2 hour Hypnotherapy session with Juanita Barton over Skype in August 2018 and I'm proud to say I've put nicotine down for good that day. I found the method extremely effective. Thank you!" – Andrew Bouwer
"I was hypnotised on the 14. 11. 2019 by Juanita on skype to quit smoking. It is now the 6. 2.2020 and I have been smoke free for all that time. I smoked for 43 years before that. I have no intention of smoking again. Worked for me." – Jo Rainford
"This was the best thing I have ever done, I truely wish I had Of done this earlier for being a smoker from age 14 till now 48, I did it I am no more a smoker the money I save as well is fantastic.
If I can do it anyone can do it." – Jaye Brandson
"This lady is fantastic,i was a smoker for 30 years and could not stop until i had a session and then i was smoke free.Hypnotism really works". – Michael Galea
"I seen Juanita to stop smoking and I can gladly say I'm a non smoker. She's very nice and professional would definitely recommend her." – Ciaran Maxwell
"I was very sceptical but decided to try it out. I have no idea how it works but it does and i can confidently say I'm a non smoker now". Jason Hoban
"I must say, I didn't think this was going to work at first, but to my surprise it actually did, at first you might think spending $600 for the hypnotherapy is a lot of money at first, But you got to remember how much it's saving you, I pretty much got my money back after 3 weeks of not smoking, And now I'm saving a lot more money every day, week and mouth from not smoking, I'm so glad I have done this, not only for the money I'm saving, but for My health". – Clarise Ilagen
A massive thank you to active hypnotherapy, I've been smoke free for over a year. My life has changed for the better. I was having difficulty falling pregnant and one week smoke free I fell with my little son who is now 4 months. What a blessing. You can quit it's doable. Thank you again". – Jacquie Alswinckle
"After 6 years of smoking a pack a day, trying many forms of treatment to quit, to I have finally given up after completing hypnotherapy with Juanita! It was an incredible experience unlike I have ever had before. If you want to quit smoking please give this a go, it has been so helpful, not only with smoking but with my anxiety symptoms as well!" – Isabella Tumino
"I was trying to quit smoking for so many years and I always fail. So I decided to give hypnotise a go and see how you goes. Now I'm a non-smoker It's one year now since I haven't had a cigarette And saved $15600.00 a year.For me not smoking I have spent more time on holidays with my family And felt much better on my health. Thank you very much Juanita Barton Keep up the good work". – Marty Martin
"It has been over 4 months since I was hypnotised and I have not had one craving! Wish I had done it years ago."- Will Briggs
"Juanita really can get you to quit!!! After seeing her with my wife, we both have been smoke free for over 4 months.After smoking a pack a day for over 40 years we couldn't be happier to finally kick the addiction. And the extra cash has been really useful !!" – Kaiyeroo Love
Weight Loss
Hypnotherapy
Life Coaching
Specialising in Quit Smoking Hypnosis, Anxiety & Panic Attacks, Desired Weight & VGB Hypnosis, Phobias, Hypnotherapy training
Quit Smoking Hypnosis
2hr
Hypnotherapy
Hypnotherapy
Hypnotherapy
Hypnotherapy
Hypnotherapy
Quit Smoking with a Quit Smoking Specialist. 97% Success Rate and a Lifetime Guarantee
Qualifications
Clinical Hypnotherapist
Quit Smoking Specialist
Trauma Specialist
Anxiety & Panic Attacks Specialist
Addictions Specialist
Anxiety Specialist
Panic Attacks Specialist
Professional Membership
IICT - International Institute For Complementary Therapists
---