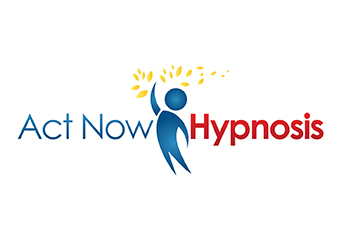 Act Now Hypnosis
Want to find out my availability, pricing or opening hours? Click on Send Me Details Now to get started.
Send Me Details Now
Clicking on the Send Me Details Now button opens an enquiry form where you can message Bob Lane directly
Act Now Hypnosis gives you the tools you need to bring about the change you seek and take control of your life. Call us to chat about how we can help YOU change YOUR LIFE!
Hypnosis & Hypnotherapy Buderim
Servicing area
Buderim & Sunshine Coast
---
Focus areas
Stress management
Joy
Retirement
Lifestyle
Breakdown
Love
---
---
Hypnosis is a natural trance state that we enter when we day dream, read and watch television. When under hypnosis, our brain waves slow as we concentrate on a certain subject, whether it's a problem or using our imagination. This is called the alpha state. It is when we're concentrating so deeply on a particular thing that we become less aware of our surroundings.
Deep trance is a theta state - this is a state where our brain waves are dramatically slowed, most people fall asleep in theta state.
Delta state is the deepest of trances and when our brain waves have reached their slowest. This is deep sleep, coma and also occurs under anaesthesia.
"Hypnosis is a particular altered state of selective hypersuggestibility brought about in an individual by the use of a combination of relaxation, fixation of attention, and suggestion." Masud Ansari PhD
Hypnosis is extremely relaxing and people come out of hypnosis with an overall sense of well-being.
---
What is the difference between a hypnotist and a hypnotherapist?
A hypnotist will guide you into a trance state and offer suggestions to your unconscious. A hypnotherapist is a hypnotist who installs beneficial suggestions in your unconscious mind that have been previously agreed on by you and your practitioner.
---
Does the hypnotist control me?
No, the hypnotist is not able to force you to do anything outside your existing values or normal way of behaving. You're able to bring yourself out of a trance at any time.
If your hypnotist experienced a heart attack and died instantly, you would simply wake up and carry on as usual.
---
What is my unconscious mind?
We all have a conscious and an unconscious mind (sometimes referred to as the sub-conscious). We make logical, conscious decisions using our conscious mind.
The unconscious mind controls our bodies, telling our hearts to beat, our lungs to breathe and all the other automatic processes that enable us to live. It's possible for the unconscious mind to absorb a message that conflicts with the conscious mind.
---
How will Hypnotism help?
Hypnotism aligns the unconscious and the conscious minds for the benefit of the individual.
For example, with the smoker, the conscious mind wants to stop because logic tells the individual that smoking is harmful and potentially fatal. The unconscious mind believes that smoking is an insurmountable addiction, so the smoker is not able to stop smoking, even if they are strong and self-disciplined in other aspects of their lives.
A Hypnotist will help the client to stop smoking by addressing the deeply seated, unconscious belief and bring the two minds into alignment. The ex smoker is then free of the habit and doesn't experience the cravings they experienced when they tried to stop on their own.
---
If the life you want to live seems just out of reach, call Act Now Hypnosis to find out how they can help you break the chains of the habits and addictions that are holding you back.
---
Act Now by contacting us for your free consultation! actnowhypnosis.com.au
---