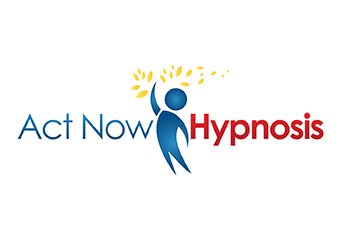 Act Now Hypnosis
Clicking on the Send Me Details Now button opens an enquiry form where you can message Bob Lane directly
Send Me Details Now
Change unhealthy habits and thinking patterns that influence what you say and do with Neuro Linguistic Programming (NLP). It is a powerful modelling technique that will allow you to reclaim your life and move forward with confidence. Explore the various NLP programs offered by Act Now Hypnosis.
Personal Development & Coaching
Servicing area
Buderim & Sunshine Coast
---
Focus areas
Finances
Emotional wellbeing
Addiction
Relaxation
Joy
Retirement
---
---
Act Now Hypnosis in Buderim, Queensland, offers a unique form of healing that combines hypnotherapy and neuro linguistic programming (NLP).
Contrary to popular belief, hypnosis is not a tool for mind control without the consent of the subject. This is how it's portrayed in theatrical shows, where people do bizarre things like eat an onion and declare it to be the sweetest apple they've ever eaten. But you can't force that person to hurt someone else or themselves; they'll simply awaken from their trance.
Another widely held belief is that hypnosis will reveal all of your personal information. Act Now Hypnosis values our clients' privacy and conducts our hypnosis and NLP treatment programs in an environment of trust and confidentiality.
What is NLP?
Neuro linguistic programming, or NLP, is an extremely effective modality for improving your relationships. It allows you to change or eliminate self-limiting beliefs, release or integrate behaviours, and improve holistically by promoting your physical, psychological and emotional wellbeing.
NLP puts emphasis on why and how our brains cause us to act and feel the way we do. Our attitudes and behaviours are the result of our experiences and what we learned from the people we grew up with. We are all wired to gather information from the events, situations and people around us and respond accordingly. NLP allows us to better understand our current programming and reprogram our brains in order to attain a more positive outcome.
What Conditions Can NLP Help With?
The powerful combination of hypnosis and NLP is an effective treatment for a wide range of issues affecting your mind, body and emotions, including the following:
Smoking
Proven to be unhealthy and harmful to every organ in the body, smoking is also a risk factor for a slew of health conditions, such as stroke, anxiety, blood clotting, heart attack and cerebrovascular disease. Our smoking cessation program focuses on your subconscious mind to replace unhealthy old beliefs that lead you to smoke with healthy new ones.
Anxiety
We all experience anxious or fearful feelings from time to time. However, if you are unable to avoid thinking of fearful situations even when there are no actual threats, your quality of life may suffer. A good combination of hypnotherapy and NLP elements can help you remove information from your subconscious that is telling you to be afraid. This helps to relieve a wide range of physical and psychological symptoms while also allowing you to overcome negative thinking and improve your quality of life.
Addiction
Addiction is a pattern of behaviour that can lead to psychological or physical harm. It can manifest itself in a variety of ways, including substance abuse, pornography,smoking, gambling, eating, alcohol and technology.
NLP and relaxation techniques used in hypnosis can positively alter the unconscious mind, allowing it to focus on changing one's addictive behaviour. This speeds up recovery and makes withdrawal symptoms more manageable.
Children's Issues
Growing up and adjusting to life's changes can cause children to experience emotional stress and anxiety. As children grow, they develop bad habits. Some people experience bedwetting, nail-biting and nervous twitches. Anxiety can be triggered by fears such as being alone in the dark, going to school, or even monsters and strange creatures.
Hypnotherapy combined with NLP can help children overcome their fears and improve or change aspects of themselves that they are having trouble with.
Contact Act Now Hypnosis to learn more about our other NLP programs. We provide both in-person and online services.
We're open 6 days.
| | | | |
| --- | --- | --- | --- |
| Monday | 9:00 am | To | 6:00 pm |
| Tuesday | 9:00 am | To | 6:00 pm |
| Wednesday | 9:00 am | To | 6:00 pm |
| Thursday | 9:00 am | To | 6:00 pm |
| Friday | 9:00 am | To | 5:00 pm |
| Saturday | 10:00 am | To | 5:00 pm |
Qualifications
Advanced Diploma In Clinical Hypnotherapy
NLP Practitioner
Hypnotherapy (in Training)
---