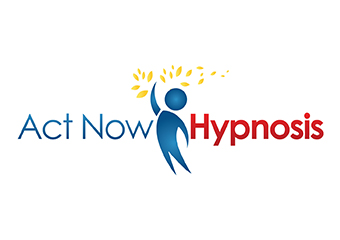 Act Now Hypnosis
Clicking on the Send Me Details Now button opens an enquiry form where you can message Bob Lane directly
Send Me Details Now
Want to Quit Smoking or Lose Weight EASILY? Act Now Hypnosis offers you the help you need to take back your power and move forward in life. Act Now is waiting for your call - what are YOU waiting for?
Weight Loss & Quitting Smoking Smoking Buderim
Servicing area
Buderim & Sunshine Coast
---
Focus areas
Finances
Emotional wellbeing
Addiction
Relaxation
Joy
Retirement
---
---
No-one WANTS to be overweight.
There are myriad reasons people are overweight. These are some of them:
overeating

making bad choices

getting no exercise

experiencing emotional issues

sleep issues

hormonal imbalances

exhaustion due to over-work

previous failed dieting attempts

social dining

genetics

childhood abuse

pharmaceuticals and narcotics
In many cases, issues with weight are caused by a combination of things. Being overweight is upsetting and can have a negative effect on
Relationships

Lifestyle

Our ability to be active

Finances

Health

Our ability to enjoy our life
If you're sick of trying diets that are ok for a while and then the weight just seems to come back, we have a better way. We investigate where you're at and where you'd like to be and then create a sustainable, healthy program tailored specifically to YOU. Hypnotherapy works at an unconscious level and assist your body to heal and eradicate your problem, enabling you to bounce back, and enjoy a healthy, active and vital life.
---
Would you like to Quit Smoking in 60 Minutes?
Act Now Hypnosis' system is GUARANTEED!
AND it's EASY!
63% of smokers want to quit but don't, WHY? There are many unique reasons people don't quit cigarettes.
Some don't want to experience withdrawal symptoms

Some don't believe they have enough willpower

Some people use smoking as a way to ease stress and relax

Some people are addicted to smoking
The main reason: smoking cigarettes is not within your control.
The smoking of cigarettes is often done by your unconscious mind.
It's a bit like driving - remember when you first learned how to drive? You had to consciously think about what you were doing. But what are you thinking and doing now when you're driving? You drive down the road, snacking, chatting on your phone and using the stereo. Essentially, you are driving unconsciously.
When you first took up smoking, you smoked consciously. But it has become a thing that your unconscious mind does automatically.
As a result, until you consider and deal with the reasons that are unique to you, you have no success with quitting smoking in the long term.
Act Now Hypnosis' System Makes Quitting Smoking EASY!
You will not experience any of these side-effects:
Cravings

Pain

Major life changes

Dangerous drugs

Patches or pills

Needles
Act Now's Quit Smoking system will help you to find and create new habits.
WE OFFER A LIFETIME GUARANTEE
We are so confident that our system works, we offer a lifetime guarantee.
YES! If you start smoking cigarettes again, we'll give you a follow-up session FREE, to help you kick the habit for good.
Act Now Hypnosis' system is so easy that after only an hour, you will be a non-smoker.
---
Act Now Hypnosis CAN HELP YOU to give up your unwanted habits and lose the weight you want to lose, EASILY. For more information, or to book an appointment with us, call us or click on one of the buttons below.
---
Act Now by contacting us for your free consultation! actnowhypnosis.com.au
We're open 6 days.
| | | | |
| --- | --- | --- | --- |
| Monday | 9:00 am | To | 6:00 pm |
| Tuesday | 9:00 am | To | 6:00 pm |
| Wednesday | 9:00 am | To | 6:00 pm |
| Thursday | 9:00 am | To | 6:00 pm |
| Friday | 9:00 am | To | 5:00 pm |
| Saturday | 10:00 am | To | 5:00 pm |
Qualifications
Advanced Diploma In Clinical Hypnotherapy
NLP Practitioner
Hypnotherapy (in Training)
---