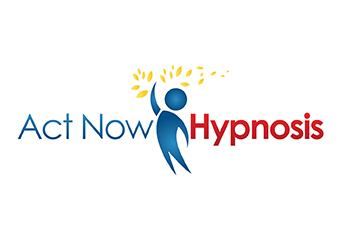 Act Now Hypnosis
Clicking on the Send Me Details Now button opens an enquiry form where you can message Bob Lane directly
Send Me Details Now
What others have said about Active Now Hypnosis 
Act Now Hypnosis - Testimonials
Servicing area
Sunshine Coast
---
Focus areas
Finances
Emotional wellbeing
Addiction
Relaxation
Joy
Retirement
---
---
Jess Public Servant, 28 years
I have been overweight my whole life. I'm an emotional eater and following my marriage breakdown I stacked on even more weight. I have tried everything – every type of weight loss pill, every diet, everything. I was at my wits end when I visited Bob for hypnosis upon a friend's recommendation. I was sceptical as I have tried everything and just thought I would remain overweight and unhealthy my whole life. It wasn't a big, sudden change with all this weight immediately dropping off me, but I noticed myself eating healthier foods and consciously thinking about food instead of grabbing whatever would make me feel better at the time – even in times of stress or conflict, which is what used to bring me down. I started to only eat what I need, not big portions, and to eat well to nourish my body and make me feel good. This was just over six months ago. I have stuck with it and honestly, the change has been easy! I have lost just over 12kgs. I still eat naughtily sometimes but it is a conscious choice when I am out for dinner with friends, not just mindless eating. And I always go back to healthy eating straight afterwards. These bad foods are treats for me now like they should be, not the staple of my diet. Bob followed up with me a few times after my sessions to make sure I was happy and on track to my goals. I will always be thankful for taking this opportunity, particularly as I didn't believe it could work – it has changed my life being healthy and happy!
---
Bruce H Musician, 55 years
Hello I met with Robert John Lane early in May 2014 and explained my problem with Sweets & sugars, (that I cannot say no to them). Bob explained it was a common problem and suggested a treatment program. He explained the Hypnosis process, what I would hear, what I should do to get the most benefit. I agreed and allowed myself to be hypnotised. Since that one session I have cut back my sugar intake by more than 80% and will look for the less sweet alternative when ever given a choice, or go without. I am also looking for the healthy alternative whenever planning my meals I feel my session with Bob has adjusted my attitude to food and I look forward to a follow up session.t. Cheers
---
Andrew B Retired businessman, 64 years
I have suffered from psoriasis for a number of years. Over the last few years, it had become so bad that I couldn't enjoy my retirement. I love Asia but was unable to holiday there as my rash would flare up constantly. I sought assistance from my doctor and a specialist dermatologist to whom my doctor referred me. Nothing gave me any real long lasting relief. I was unable to even go for my daily walk as the rash would flare up with any exercise that raised a sweat.
Bob treated me with two sessions and I gained relief straight away. The rash lessened daily and when it did flare up, it receded within an hour. Bob taught me a relaxation and healing technique that I use whenever I feel stress. Bob's treatment has given me back my quality of life. I am enjoying my newfound health and have booked a tropical holiday with the confidence to know that the psoriasis is not going to inhibit my enjoyment. I have never used alternative therapies in the past and was somewhat cautious about trying hypnosis. Bob fully explained hypnosis to me and took the time to answer all my questions so that I undertook the treatment with confidence. I would thoroughly recommend Bob. I have known him for over fifteen years on a personal and professional level and am happy to vouch for his integrity. If he says he can do it, he can and will do it.
---
Anne Mother, 31 years.
I have smoked regularly since early high school. I was smoking about 10 cigarettes per day and a whole packet if I went to a party or went out. A friend of mine had given up smoking after being hypnotised by Bob. My friend was still able to socialise with us smokers and I was impressed as he'd been quite a heavy smoker. I contacted Bob and he analysed my habit, hypnotised me and helped me become a permanent non-smoker. I was amazed by the way that after the session, I simply didn't desire a cigarette. I would get a fleeting thought about smoking but it would pass immediately. Every time that I'd attempted to quit in the past, I'd experienced irresistible cravings. I haven't had that and am enjoying not being reliant on cigarettes. I am also enjoying the money that I'm saving. My young son thinks I'm awesome. If you want to quit smoking, contact Bob. He made it easy.
---
Act Now by contacting us for your free consultation!
http://actnowhypnosis.com.au
We're open 6 days.
| | | | |
| --- | --- | --- | --- |
| Monday | 9:00 am | To | 6:00 pm |
| Tuesday | 9:00 am | To | 6:00 pm |
| Wednesday | 9:00 am | To | 6:00 pm |
| Thursday | 9:00 am | To | 6:00 pm |
| Friday | 9:00 am | To | 5:00 pm |
| Saturday | 10:00 am | To | 5:00 pm |
Qualifications
Advanced Diploma of Clinical of Clinical Hypnosis
Nlp & Hypnotherapy Training