Member since 2013
Acu-point Acupuncture
Judith Thompson
83 Fletcher pde
Bardon QLD 4065
Want to find out my availability, pricing or opening hours? Click on Send Me Details Now to get started.
Welcome to Acu-point Acupuncture
---



Judith's Journey



Judith's career in heath care spans over 30 years. She started nursing in 1973 at the Royal Brisbane Hospital. On completion of nursing, she travelled around Asia and Europe for eight months, then on returning worked in a Medical Ward specializing in Arthritis. In mid '77 to 78' she completed her midwifery at the Mater Mothers and worked at Royal Women's Hospital for six years. During this time Judith gained experience in Massage, Nutrition, Rudimentary Chinese Medicine, Child Health and something quite apart from health - lychee farming.

In 1984 Judith started a service for women seeking an alternative to hospital births. She remained doing independent midwifery in Brisbane, and surrounds for the next 12 years. Having worked with an acupuncturist, who performed many miracles at many births, Judith was inspired to do the miraculous work of acupuncture herself, whilst attending births.

After having a child of her own in 1986, Judith studied acupuncture for 4 years at the ACNM Brisbane, which is now the Endevour college of NM. She then fulfilled her dream of assisting women in pregnancy, labour, and postnatal, women with infertility, with acupuncture.

In 1990 Judith worked in a hospital with many Sri Lankan Acupuncturists, for a short while in Colombo. Following this intense episode, Judith commenced practice in the Brisbane CBD as an acupuncturist. She also provided a service of acupuncture to women using her as their midwife, which resulted in many positive outcomes from many a difficult labour. She continued combining her midwifery service, which extended to advocacy, and acupuncture assistance in hospitals, and consulting in her CBD clinic, until 1996, after which she discontinued midwifery, but kept a thriving acupuncture practice going.

In late 1991, Judith went to China for 5 months with her daughter, and practised in a hospital in Nanning with a brilliant acupuncturist, learning many tricks of the trade.

Heavily influenced by the Chinese traditions, Judith started learning qi gung after her return from China, in 1992, and still practises and teaches qi gung 20 years later.

In 1995, Judith was introduced to Japanese acupuncture, which she found inspirational. There are many different styles of Japanese acupuncture, and Judith learnt them all, from various Japanese teachers, and Australians who had learnt in America and Europe. Judith completed a post graduate degree in Manaka protocols in 1999, and a degree in Toyohari, a form of meridian therapy, in 2001.

Since 2001, she has annually travelled to Tokyo to learn from the blind, and other senior acupuncturists. As president of the Brisbane branch of the Toyohari association, for the last 7 years, Judith has tried to promote this style of Japanese acupuncture by organizing and conducting workshops, and conducting study groups of the classics of Acupuncture from which this style was spawned.

In 2008, Judith moved from the vibrant city to a quiet pocket of rainforest in Bardon to continue her practice.

Judith maintains that Chinese Medicine can treat the cause of a disease as well as the symptoms.
Emotions, environment, nutrition, family and work situations play a part in the cause of disease. Judith does a comprehensive study of lifestyle and diet on the first visit to the clinic.
Depending on the diagnosis, Judith will decide on use of acupuncture, herbs massage or diet.


---



Acupuncture Explained



Whilst I'm treating everybody, I quite often don't get a chance to explain some of the workings of acupuncture. According to the classics of Chinese Medicine which were written 2000 years ago, all disease is associated with emotion. Different emotions cause the Qi to move differently. For those who are not familiar with Qi, it can be understood as the subtle force and organizing principle that connects everything in the universe. Anger causes Qi to ascend. Joy causes Qi to slacken. Sadness causes Qi to dissipate. Fear causes Qi to descend. Fright causes Qi to become chaotic.

Acupuncture and Moxabustion, like Qi Gong and Yoga can regulate our Qi and help balance our emotions and enable us to better integrate with modern life.

Health care is incomplete without encouraging Qi cultivation and self development.

To me, the cultivation of Qi is like building a strong house to live in, which won't keep collapsing. Therefore acupuncture is architecture, artfully designing a sustainable house which is our body….but this takes time. As we grow older, we need continued renovation.

Our bodies are like a petrol tank. The faster we drive, the quicker the tank will empty. When the tank empties, a myriad of symptoms occur. These can be anything from insomnia, to pain of any kind in the body.

When our tank empties, the Yin and Yang balance becomes disturbed. To avoid this imbalance, the Yin must be nourished on a regular basis. I find the most effective way to nourish Yin is to have a three or four weekly acupuncture treatment..

Although this style of acupuncture (meridian therapy) seems like it may not be as strong as a massage or chiro or osteopathic treatment, it is continually structurally balancing as well as balancing the emotion and nourishing the Yin. This is in accordance with the "Yang Shen" or nourishing that which is already healthy, instead of waiting until there is pain or deterioration in health and to then have treatment. That is like trying to find the horse that has already bolted to put it back in its pen. It takes a lot more time.
After 20 years of practicing acupuncture, I've come to the simple conclusion that everybody needs to cultivate their Qi to remain healthy!

If you need any help cultivating your Qi, I am most honoured to help you


---
Call Judith today to book your first session
---
See Also...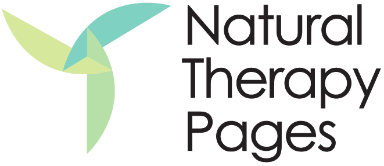 Acu-point Acupuncture