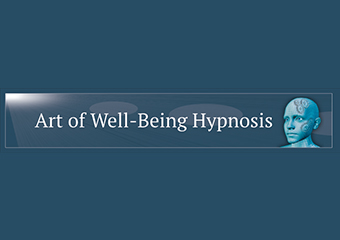 Art of Well-Being Hypnosis
Alert Practitioner
By clicking on the Alert Practitioner button, we send the practitioner a message on your behalf that you would like to get intouch with them.
Welcome to Art of Well-Being Hypnosis Consulting Wednesday, Thursday and Saturday at the Brisbane Hypnosis Clinic. Since 1998 we've helped more than 18,000 clients. COVID-19 Update. The outbreak of COVID-19 has impacted people in varying ways on an international scale. It is understandable that during times like this, people may be feeling afraid, worried, anxious and overwhelmed by the constantly changing alerts and media coverage regarding the spread of the virus. While many clinics and home operators in the same field will no doubt cease trading, my plan is to continue to operate Art of Well-Being Hypnosis as "normally" possible as well as initiate a number of alternatives such as Online Telemedicine and Skype appointments for new and existing clients and have undertaken the Australian Government Health COVID-19 infection control training course. In times like these, I would like my client's to feel confident and reassured that every possible action is being undertaken to address any health or safety concerns they may have. Stay safe, Brian William Smith Art of Well-Being Hypnosis Hypnotherapy for the World Today. I am incredibly passionate about helping people to make long-lasting and positive changes, supporting them to live a life they truly want for themselves. The primary goal of Therapeutic Hypnotherapy and NLP is to identify the problem thought patterns, re-train your mind with different thought patterns, and cement the new patterns into your unconscious mind so they become automatic.  In this way, we can help you break the cycle of fear and phobia and move on to a more healthy way of life.  It's fast, it's easy, and the results will astonish you. Programs Require 4 Appointments over 4 - 6 Weeks First Appointment and Consultation: $185 Subsequent Appointments: $165:00 Smoke Free Program  2 Appointments over 2 Consecutive Weeks First Appointment and Consultation: $225:00 Second Appointment $225:00 Digital Audio available to reinforce change work in between appointments.        
About Art of Well-Being Hypnosis - Clinical Hypnotherapy|NLP
Servicing area
Redland Bay & Brisbane Suburbs
---
Focus areas
Binge drinking
Stress management
Hypnotherapist
Positive behaviour
Lifestyle
Life purpose
---
---
About Us

Hello, my name is Brian, and the goal of my treatment and service is to enhance the quality of life of all my clients so that their issue no longer limit them. As you learn how to better manage and relate to your thoughts, reactions, and feelings, you will discover that your fear or anxiety are reduced and even eliminated and are no longer in control of your life.
It is my area of speciality to help you discover the underlying cause of your issue and then resolve it for good with Clinical Theraputic Hypnotherapy, NLP or Life Coaching.
Services Available

Clinical Hypnotherapy for weight loss
We all know that there is no magic to losing weight, we need to eat appropriately and be more physically active. In other words, Most of us are well aware of what foods we should be eating or avoiding, we also know the amount and type of physical activity we need to be doing, but somehow we just don't seem to "get around to it " or promise ourselves that "we'll start next week". Over time this causes unhealthy lifestyle habits to become entrenched. Most of us just need to find the right kind of motivation to do the things we already know we should be doing. Hypnosis will help change these deeply entrenched habits and gives us the ongoing motivation to eat and exercise appropriately.
Anxiety, Phobic Responces, Fear of Flying Program

If you suffer anxiety, panic attacks or if you're axious about flying, the most important thing you need to know is that these physiological responses can be changed. Hypnotherapy can change the way you think and feel and the way your body responds, and you can learn techniques of self hypnosis that will allow you to regain control over the anxiety response. Understanding how anxiety and panic actually work and learning how to effectively control the feeling they evoke is the key permanently overcoming anxiety. We can help you achieve this rapidly using a combination of proven hypnotherapy and NLP techniques.
If you suffer from anxiety or panic, I specialise in helping people just like you and have the experience and the tools to help you overcome anxiety quickly and effectively. Most clients only need 3 – 4 sessions of hypnotherapy to regain control and find a permanent resolution to their anxiety, and most report a marked improvement in their level of anxiety after their first session. Perhaps you have a phobia or a fear or a sexual issue which is holding you back from living a gratifying life, working with me, this will be no longer! Give me a call for a free chat and discover how I can help you!
The Taking Control Program
Taking Control program is personalised, changes your drinking patterns as well as your desire to drink while stopping binge drinking. The program combines hypnotherapy, cognitive-behavioural change therapy and NLP and has proved to be life changing for many participants. Our clients report feeling in control, healthier, more confident and fitter after completing the program.
If you binge drink or feel that you are consuming more alcohol than you'd like or that your drinking is causing you concern, be assured that our "stop or control" drinking program will get you back on track.
Smoke Free Program

Smoke Free is a personalised two session program that will help you succeed in permanently and painlessly quitting smoking, the first 90 minute session comprises;
evaluating your particular circumstances and answering any questions you may have and; a hypnotherapy session preparing you to quit smoking. This session is particularly important because every client we see is unique and it is important that therapy is individualised.
Digital Auio Download will be made vailable to use in between session, this audio program reinforces what was achieved during the first session.
Your second session will usually be a week or so after the first and after this hypnosis session you will leave the clinic an ex-smoker. Most clients have no desire to smoke, no unpleasant withdrawal symptoms and no difficulty in remaining long-term ex-smokers.
Cut Your Losses Program - Hypnotherapy for Gambling Addiction
Addiction, whether drug related or based on compulsion, is brought about by patterns or habits formed in the subconscious mind. Cut Your Losses is a personalised program which by using a combination of hypnotherapy, counselling and NLP will help you regain control your thought processes and change your motivation and view of gambling.
Cut Your Losses will change the way you think and act allowing you a fresh start without negative thoughts or feelings. You'll find yourself calm and positive as your perception changes and you replace gambling with more positive behavioural patterns.
If you feel that you are gambling compulsively or that you are not in control Cut Your Losses, our hypnotherapy program for gambling addictions will help you get back on track.
Exclusive to Art of Well-Being Hypnosis
MindSpa Personal Develpment System using the latest advances in Auditory and Visual Technology.
The MindSpa is Approved by NLP's Dr. Richard Bandler
"I have devoted 35 years to developing tools to make the human brain more user friendly. I find the MindSpa to be of the most important new tools that can open the doorway to better quality of life.
I use the MindSpa on myself....I use the MindSpa on my clients. The results I get are astonishing. Better learning, sleeping, thinking...... the list goes on and on. I intend to use this device to create opportunity, success, and freedom.
Let the future be more wonderful! "
Dr. Richard Bandler, Co-Creator and Creative Genius of Neuro Linguistic Programming
Better focus and concentration
Sharper short-term memory
Improved overall quality of life due to all of the above
Better focus and concentration
Enhanced visual-motor coordination
Reduction in jet lag symptoms
Reduced caffeine intake and associated agitation
Sense of calm and relaxation
Testimonial.
Brian has the gifted talent as a Clinical Hypnotherapist/NLP'er. I would recommend Brian to anyone who is seeking change in their lives. Brian's commitment to his clients shows through his dedication to obtaining results. His techniques are very relaxing and professional and you can be assured that you will only have positive results with Brian. It is a pleasure to have met Brian and look forward to my future.
Julie Furguson. Toowoomba
---
For more information, click here
Weight Loss Management
1hr
Weight Loss Hypnosis is a safe highly effective non surgical way to both lose weight, and maintain a healthy weight conducted over a 4 to 6 week duration. It works by bringing you into a relaxed, deep trance and eliminating the unhealthy subconscious patt
Quit Smoking for a Healthier Life
1hr
Quit Smoking for a Healthier Life is a personalised two session program that will help you succeed in permanently and painlessly quit smoking, the first 90 minute session comprises
Qualifications
Clinical Therapeutic Hypnosis
Neuro Linguistic Programming
Quantum Consciousness
Cognitive Behavioral Therapy
Past Life Regression
Professional Membership
AHA - Australian Hypnotherapists Association
---