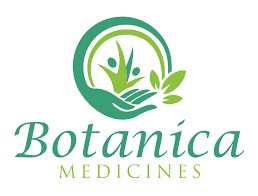 Botanica Medicines
Clicking on the Send Me Details Now button opens an enquiry form where you can message Botanica Medicines directly
Send Me Details Now
A long-established haven for all things natural medicine, complementary therapies, wellness & holistic healing. Located in the heart of Malvern.
Botanica Medicines
Servicing area
Malvern, Prahran, South Yarra, Elwood, Camberwell, Glen Iris, Caulfield
---
Focus areas
Digestive disorders
Alternative medicine
Oligoscan
Endometriosis
Well-being
Weight management
---
Imagine a multi-modality healthcare clinic that provided high-quality natural medicines to the community.
A wide range of professional therapists, with many many years of experience between them
A dynamic store that offers a truly holistic health experience for all clients and customers…
A calming, caring & professional space where your health goals can be reached with genuine support…
In Clinic
In the clinic, we offer a wide range of health services including Naturopathy, Homeopathy, Acupuncture, Hypnotherapy, Kinesiology, Remedial Massage, Reiki and other complimentary therapies.
Our qualified team of practitioners work together to create a complete health care service for you, harnessing the full potential of natural therapies & holistic wellbeing.
Our practitioners specialise in conditions such as:
Digestive disorders such as Irritable Bowel Syndrome (IBS), Inflammatory Bowel Disease (IBD) & Coeliac's Disease
Skin problems such as eczema, psoriasis, acne
Weight management
Anxiety
Hormone imbalances such as Polycystic Ovarian Syndrome (PCOS) and Pre-Menstrual Syndrome (PMS)
Endometriosis
Menopause
Thyroid Function Issues, such as hypothyroidism
Stress Management
Depression
Complex conditions including autoimmune conditions, allergic or inflammatory conditions
Our practitioners can also offer high quality, functional diagnostic tests. These can assist in uncovering your complete and holistic health picture, ensuring that our practitioners can give you tailored strategies for healing, especially when working through complex issues.
Some of the tests available include:
Oligoscan (Heavy Metal & Mineral Testing, performed in clinic)
Stress Hormone & Adrenal Profile
DUTCH for comprehensive hormone analysis
Stool tests, including Comprehensive Digestive Stool Analysis (CDSA)
MTHFR
Mauve Factor
Intestinal Permeability
In Store
We're a multi-disciplinary natural health clinic & retail store. Botanica is filled with a range of natural and alternative medicines, including functional foods, vitamins, minerals, herbal teas, tinctures, tonics, flower essences and homeopathic remedies.
Our store is run by qualified Naturopaths who can mindfully guide you with recommendations and advice that is best suited to you & your family. With our well-stocked herbal & homeopathic dispensary, you're sure to find something that will be of benefit.
Our in-store Naturopaths can also guide you in choosing the practitioner that is right for you, for a personal, one-on-one consultation. Our dispensary staff have had a lot of personal experience with our practitioners and are able to provide you with honest feedback and genuine referral to one of our practitioners in the clinic.
You can visit our website for much more information on the wide variety of skills our practitioners offer, their qualifications, prices and days of availability. There are also some testimonials to read through.
Naturopathic consultations and prescriptions. Wholistic diet and lifestyle advice.
Homeopathic consultation and prescriptions
Qualifications
Reiki Master
Advanced Diploma In Remedial Massage
Bachelor of Health Sciences In Homoeopathy
Bachelor of Health Science In Naturopathy
Bachelor of Applied Science In Chinese Medicine
Manual Therapist
Bachelor of Health Science In Human Biology
Professional Membership
NHAA - Naturopaths & Herbalists Association of Australia
ANTA - Australian Natural Therapists Association
---