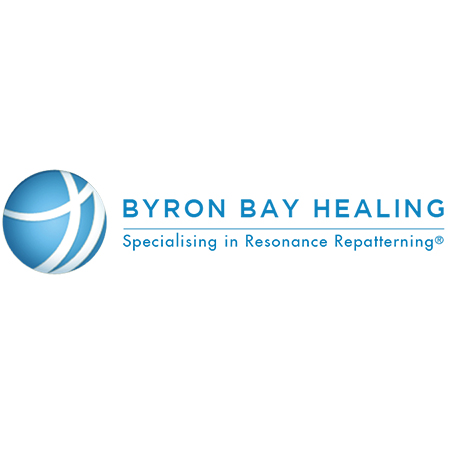 Byron Bay Healing - Specialising in Resonance Repatterning
Alert Practitioner
By clicking on the Alert Practitioner button, we send the practitioner a message on your behalf that you would like to get intouch with them.
One Session of Quantum Alignment Therapy using the Resonance Repatterning tool has the ability to change the negative repetitive patterns that unknowingly run our lives.
Resonance Repatterning Australia
---
Focus areas
Skin care
Motivation
Joy
Far infrared
Optimal health
Love
---
---
Quantum Alignment Therapy by Carolyn Tyrer
Call now and free the ties that bind you!
Carolyn is an experienced and passionate practitioner with over 15 years experience in the fields Hypnotherapy, NLP, Kinesiology, Reiki, Time Line Therapy, Thought Field Therapy, Magnetic Field Therapy, Energy Healing and Spiritual Healing.

Quantum Alignment Therapy is a revolutionary new healing technique that will painlessly remove energies that are holding you back. Are you reaching you your full potential? Are you missing out on life?
What to expect from a session with Carolyn?
This will be your personal healing journey!

This is a very deep healing therapy that works on all levels, mental, physical, emotional and spiritual.

By using Applied Kinesiology (muscle checking) I will access the unconscious patterns that run us.

I will clear the beliefs, behaviours and negative emotions that have created limitations in your life.

Quantum Alignment Therapy allows us to take back the reigns with a much deeper understanding with of what has been running us, changes occur from the very first session and most sessions last around 1 - 2 hours.
Live too far?..but would like a session of Quantum Alignment Therapy?
As we are working with energy it is possible to have a session without physically being present, these proxy sessions are available and encouraged if you cant come to see me.

In order to have a proxy session you can either phone or email me your problems. I will then book a time for our over the phone session.

When the session Is complete I will review our consultation and arrange a suitable time to phone you back so we can review the whole session in detail, explaining what came up and what healing modality I used to change the frequency pattern to assist you with your healing journey.

You are free to ask as many questions as you like!

*In many cases I may need to speak with you before I have finished regarding a question that has come up. Only you can answer!
Resonance Repatterning
Resonance Repatterning assists to clear the beliefs, behaviours and negative emotions that have created limitations in our life a very deep healing therapy that works on all levels, mental, physical, emotional and spiritual. By using Applied Kinesiology, changes occur from the very first session and most sessions last around 1 2 hours.

Through the Resonance Repatterning sessions you receive, you can resonate with in-sync life-expanding frequencies to achieve your best, free yourself from your fears and live with more joy, peace of mind, love and health.

Resonance Repatterning is a system based on concepts from new physics, cutting edge brain research and energy psychology that makes it possible for you to maintain your natural state of coherence and achieve the best of who you are no matter what the circumstances of your life. You can easily learn to identify and transform your unconscious patterns and experience the reality of your problems becoming opportunities.
The eight most common results people have as a result of their Resonance Repatterning sessions:
Relief from distress and upset
Feeling calm, more relaxed and a renewed sense of joy from within
A sense of well-being
A positive mental outlook and resonance with desired outcomes to create positive change
Improved health: as resonance with past non-coherent patterns shift, many people observe a change in their health or now start getting results from the positive actions being taken
A sense of unity and harmony in relationships
A new sense of hope that anything is possible and relief from depression
Relief from specific problems such as smoking issues, addictions, trauma, etc.
Dermal Healing and Skin Care Microcurrent and Ultraviolet Therapy
With this treatment, lymphatic drainage with DERMA RAY is first performed and then the JADE therapy, both of which are painless. Each treatment of the face takes about 30 minutes or less. There is no recovery time and you can immediately return to your normal activities. There is NO discomfort associated with the treatment. If you have full body DETOX therapy, it may take 90 minutes.
Why Do I Need To Detoxify My Lymphatics?
Because of the importance of an optimally functioning lymphatic system, lymphatic detoxification therapy is a highly effective, comprehensive therapy for allopathic and alternative healing approaches. If the body's metabolic and waste removal systems are not functioning properly, the entire human system will be adversely affected.
Colour & Light Therapy
The human body consists of trillions of cells. Each health disorder is reflected mainly on a cellular level. The problem, minor or severe, is shown by the number of cells affected. Medical doctors and health care professionals around the world recommend the use of BIOPTRON Light therapy to accelerate the body's regenerative and reparative processes for health and wellbeing.

The BIOPTRON Light Therapy System is a worldwide patented light therapy medical device with a specific optical unit emitting light that is similar to the part of the electromagnetic spectrum produced naturally by the sun but with no UV radiation. BIOPTRON Light Therapy can act in a natural way by supporting the regenerative and rebalancing capacities of the body and therefore help the body release its own healing potential. Once delivered to the tissues, the light energy promotes the process of biostimulation (which means that it stimulates diverse biological processes in organisms in a positive manner and thereby enhances body functions).
Far Infrared Healing
Far Infrared Healing promotes natural body detoxification to increase energy levels, burns calories and decreases inflammation in the body, relieves pain, reduces blood pressure and alleviates fibromyalgia symptoms and much more...

Through the subtle heating, Far Infrared boosts our immune system, increasing the number of white blood cells and killer T-cells. It is an excellent therapy for promoting healing, reducing muscle soreness, muscle spasms and relief for rheumatoid arthritis. Research by NASA has shown that far infrared on the cardiovascular system was a great way of keeping astronauts hearts in optimal condition.

Far Infrared therapy very gently increases blood flow by expanding the capillaries that carry blood. It also increases oxygenation and regeneration of the blood, deeply detoxifying it for the improved functioning of all of the major organs in the body which depend on blood for energy. This detoxification is on the deepest level, allowing hidden toxins in the blood and tissue to be dissolved or immobilized.
Sometimes it is easier and more comfortable to speak in person with a qualified practitioner about any questions you have regarding therapies and modalities of healing.
Carolyn is more than happy to answer your questions directly - Call her today!
---