Voicemoves
Servicing area: Byron Bay, New South Wales
Growth
Nervous system
Mantra
...
Want to find out my availability, pricing or opening hours? Click on Send Me Details Now to get started.
Clicking on the Send Me Details Now button opens an enquiry form where you can message Carmelle Moore directly.
Are you the master of your own voice? Does your voice help you to express who you are and what you want to communicate fully? Is your voice able to caress, calm, command, invite, persuade and intrigue? Would you like your voice to have more stamina, clarity, power, range, sensitivity, warmth, depth or resonance? Would you like to relax and harmonise your entire being?
About Voicemoves
---

Welcome to Voicemoves

Voicemoves is a unique blending of personal transformation and alignment modalities, vocal techniques, awareness and yoga practice designed to develop the voice, and connect us to our innate state of tranquility and well-being. As well as developing a more resonant voice, the techniques shift and allow insight into what curbs our experience and recognition of our natural state of peace, joy and clarity. We shift body, mind and spirit to new levels of relaxation, awareness, freedom and expression.

Voicemoves has evolved via Carmelles journey and work as a Speech Pathologist and Yoga Teacher, facilitating InterPlay and Voice Dialogue and using the modalities of Craniosacral Balancing, 'Bones for Life' and shamanic sound.



---

What is Voicemoves?

Voicemoves harnesses the power of a range of harmoniously aligned processes which enable access and growth in awareness of our innate state of well-being and empower self-expression.

Clarity, empowerment and a feeling of spaciousness, joy or peace result. Processes may include: 'self - enquiry', voice dialogue, body-mind relaxation, speech pathology and embodied voice techniques, healing and creating with the voice, voice and personal integration, body alignment, gentle supportive touch and presence, sound meditation, ritual, group vocal and body compositions.

The goal of the work is the exploration and release of patterns of tensions, and access to previously unknown or forgotten resources. Each process is selected for and tailored to your individual needs. Voicemoves develops freedom in the experience and expression of your Authentic Self.


---

Benefits of Voicemoves include:
A more resonant, powerful, flexible 'authentic' voice
A richer array of creative expression
Learning how to align the voice and 'soul'
The potential for transformation at all levels of your being
---

Who would benefit from Voicemoves?

Singers, actors, yoga teachers, teachers, presenters and any 'body' who would like to express themselves with increased ease, power and freedom via their voice.

Voicemoves offers a range of sessions, classes, workshops and retreats for individuals, couples, groups and organisations.

Sessions can be held in clinic, retreat, and workplace/corporate settings, face-to-face and via Skype.

Carmelles area of specialisation as a Speech Pathologist is in remediating a wide range of vocal difficulties.


---

Services offered by Voicemoves

Voicemoves Yoga vocal and personal development via yoga and awareness-based exploration of voice and self.

Voicemoves Therapy incorporates vocal technique and personal insight to develop vocal power, flexibity, resonance and range.

InterPlay expands creative expression using playful forms of voice, movement and storytelling.

Ki Yoga Therapy is a meridian-based Yoga system that enhances energetic, physical, emotional and vocal health.

Harmonic Craniosacral releases chronic tension and realigns the whole being via nurturing touch and sound.

Voicessence Meditation is a potent way to relax and reconnect with the deep, natural harmony of your being.


---

About Carmelle Moore

My passion is supporting the total expression of the true nature of every individual.

I love working with any-body who would like more flexibility, authenticity, freedom or power with their voice. I have an holistic and creative approach and therapy is sensitively tailored to the individual.

I commit to assisting your alignment with your innate state of well-being, so that your voice reflects the 'real you'. The result of this is that your voice resonates in a manner that allows you and others to experience your fullest presence.

I feel very fortunate to have lived and taught in the Byron Bay area for the past 12 years.

Speech Pathology

I graduated in 1985 (with distinction) as a Speech Pathologist (B.App. Sc. Speech Pathology, MSPA, C.P.S.P.,). Since then Ive worked with individuals and groups in a variety of settings. For the last 17 years my area of specialisation has been the treatment and enhancement of voice production. I am a committed member of the Australian Voice Association.

For more information about my experience and background please visit my Website


---
If youd like to book a session with Carmelle at Voicemoves, call or alternatively, click on the Make an Enquiry button below.
---
---
See Also...
Voicemoves - Therapy and Voice Dialogue
Carmelle Moore offers Voicemoves Therapy and Voice Dialogue, both founded on a blend of established voice therapy techniques and Jungian-influenced psychoanalytic therapy
Voicemoves - Harmonic Craniosacral
Voicemoves of Byron Bay offers Harmonic Craniosacral therapy, drawing on a range of healing systems including Craniosacral Technique, Shamanic and Orion Theta DNA Healing. Call Carmelle to hear more!
Voicemoves - Yoga
Carmelle Moore of Voicemoves offers Ki Yoga - a meridian-based yoga technique designed to balance the flow of energy in fascia and connective tissues.
Voicemoves - Ki Yoga
Ki yoga therapy can be targeted to address: repeated fruitless or distressing patterns of thought, unconscious patterns of behaviour, physical symptoms of discomfort, mild repeated illnesses, a tendency to anxiety or depression.
Voicemoves - Meditation
People who want an effective path to a meditative state and freedom from the constraints of a busy or distracted mind.
---
Service categories
This practitioner provides online consults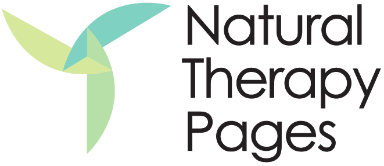 Voicemoves