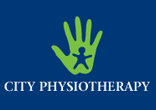 Want to find out my availability, pricing or opening hours? Click on Send Me Details Now to get started.
Send Me Details Now
Clicking on the Send Me Details Now button opens an enquiry form where you can message City Physiotherapy & Sports Injury Clinic Adelaide directly
Cupping treatment AdelaideGua Sha treatment Adelaide
City Physiotherapy & Sports Injury Clinic Adelaide - Chinese Cupping & Gua Sha
Servicing area
Adelaide CBD
---
Focus areas
Wellness
Tight muscles
Taping
Lifestyle
Fitness
Pain relief
---
---
REMEDIAL CUPPING THERAPY
Cupping is a form of remedial therapy that has was developed 1000's of years ago as part of traditional Chinese medicine.
Cupping involves the use of rounded, smooth cups that create a vacuum or suction on your skin. The tissues under the cup are elevated and sucked into the cup.



What are the benefits of Cupping?

The main benefits of cupping are to reduce your pain, relax your muscles, remove excess heat from your body, improve your blood circulation, stimulate lymphatic flow, reduce tension in your fascia and improve your energy. It can also be used to alleviate tension and stress and assist with improving your general wellbeing.

Is Cupping Painful?

Cupping treatment does not feel painful to have done. Cupping therapy will causes your skin to temporarily turn red. Sometimes the cupping treatment will leave a rounded bruise on your skin. This is not permanent and is not painful.

When the cups are applied to your body you may feel a tightness of your soft tissues under the cup. Most people find this relaxing and soothing. Treatment may involve moving the cups or they can be left in place.

Cupping treatment

Cupping therapy can be used on many areas of your body including your shoulders, back, hips, buttocks, legs and abdomen.

How does cupping work?

The suction action of the cups facilitates movement of your soft tissues. Instead of pushing downwards the soft tissues are pulled upwards. Sometimes our soft tissues become tense, especially after an injury, chronic tension or stress or from overuse. The cupping therapy creates space between the soft tissues layers of your skin, fascia and muscles. This space allows for freedom of movement. The overall result is less pain to the region being treated.
To book an appointment for Cupping therapy with Pavel our remedial massage therapist or one of our Physiotherapists call our reception on 8212 4886.
---
GUA SHA/ SCRAPING / SPOONING THERAPY



What is Gua Sha?

Gua Sha is a type of scraping or spooning of the skin and has similar origins and function to that of cupping therapy. Your Physiotherapist or Remedial massage therapist at City Physiotherapy can perform Gua Sha Therapy. We use a smooth, flat ceramic Goa Sha tool to scrape or spoon the skin. The aim is to create friction to release your soft tissues.

What is Gua Sha therapy used for?

Gua Sha therapy is particularly beneficial to treat large areas of pain like your back, stiffness due to adhesions in your fascia, promote blood flow and improve your overall wellness.

How does Gua Sha work?

Traditional Chinese Medicine believes muscle soreness and injuries are areas of restriction in blood flow and energy, which they call Qi. Whether you believe in this or not we know that we get pain relief from massaging an injury or a tight sore muscle and that improving blood flow can decrease your pain.

Sha means the redness that arises on your skin from rubbing the Gua Sha tool over the affected area.

When you experience a muscle spasm or an injury your blood flow in this area is diminished. With decreased blood flow your body builds up lactic and uric acid. These acids can become trapped underneath the skin or inside a tight muscle. The Gua Sha treatment can help to remove these waste products by improving your blood flow.

Does Gua Sha treatment hurt?

No, Gua Sha treatment does not have to be painful. Your therapist can control how much pressure is applied with the Goa Sha treatment tool. You will have redness of your skin where the treatment is applied. Sometimes, small areas of broken blood vessels similar to the bruising that cupping leaves on your skin can also occur. You will feel the tension release in your muscles and fascia and a marked decrease in pain.

---
To book an appointment for Goa Sha Therapy with our Physiotherapists or remedial massage therapist, call our reception on 8212 4886.
---