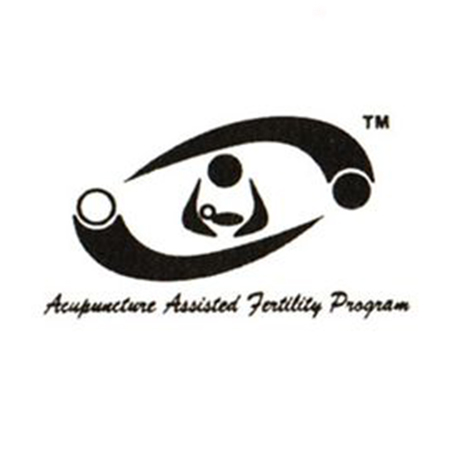 Acupuncture Chinese Medicine Fertility Clinic
Want to find out my availability, pricing or opening hours? Click on Send Me Details Now to get started.
Send Me Details Now
Clicking on the Send Me Details Now button opens an enquiry form where you can message David Lau directly
Acupuncture Chinese Medicine Fertility Clinic
Servicing area
Castle Hill, Baulkham Hills, NSW
---
Focus areas
Lower back pain
Pregnancy support
Chinese herbal medicine
Love
Menstruation
Herbalist
---
About Us
Experienced Practitioner acheiving good results.
For Natural Conception or Preparatory Treatment before IVF.
Problems of ovulation and / or menstruation.
Associated male / female problems.
Detailed Chinese Medicine Diagnosis and Step-by-Step Explanation of Treatment Program.
The first Consultation is FREE. Please bring all relevant reports.
Convenience of two Clinics, Castle Hill .
For Enquiries, please contact David Lau (Dip. App Sc Acup. Master Health. Sc. TCM)

mob: 0449 229 238 (Castle Hill)

David Lau is an experienced acupuncturist and herbalist specialising in the treatment of infertility. Chinese medicine practitioners have been treating this problem for hundreds of years. Recent research has also confirmed that acupuncture treatment is beneficial to women who are undergoing IVF treatments.

The following are some of the success stories representing cases of infertility due to various causes.

Important Notice:

Infertility is a very complex issue. Although successful cases are illustrated here, readers must remember that failures are sometimes unavoidable.

Case 1:

Ms JJ (age 30) had 2 ectopic pregnancies, one in each fallopian tube. These occured in 1997 and 2000 respectively and she failed to conceive ever since. According to the patient, her right tube was completely blocked and the left one was partially patent. Her cycle was about 6 to 7 weeks long and the period was always painful. She was slightly overweight. The Chinese Med. diagnosis in her case was Spleen Qi deficient with Phlegm-Damp blocking the channels, as well as Blood stagnation. She received weekly acupuncture treatments and was put on Chinese herbal medicine which she took every day.

Raw herbs were warmed up in a cotton bag for use externally on top of her lower abdomen from day one to day 14 of her cycle. The idea was to facilitate blood movement around the reproductive area, as well as trying to unblock the tubes.

She fell pregnant after 7 months, during which time she took 2 months holiday back to her home country. A healthy girl was born 9 months later.

Case 2:

Ms FH (age 34) had 3 miscarriages. She then had surgery to correct the septum of her uterus. 2 more miscarriages followed.The longest pregnancy lasted 12 weeks. No other problems could be
found by her doctor. She had put on more than 10 kgs in 7 months. She loved a drink (4 glasses of wine in one night), but had since given it up. Her cycle was regular and the blood color was not too dark. She had lower back pain 2 days before and the first day of her period. Her Kidney pulse was low and her hands and feet were always cold. The Chinese med. diagnosis at the time was Kidney Qi deficient. After having acupuncture and herbal treatment for 3 months she was pregnant again. She continued to take Chinese herbs for another month and this time she carried her baby to full term. I recently found out that she was pregnant again with another baby boy on the way.

Case 3:

Ms NC (age 28) had undergone 5 IVF cycles without success. She was diagnosed with PCOS by her specialist and had wedge resection performed on her ovaries to facilitate ovulation. She also had endometrosis which was cleared during separate laparoscopies. Her cycle was regular and hasnt got much menstrual pain. However, her ovulation pain was a killer. It was so painful that she had to lie down for 3 days, during which time trying to be intimate with her husband was out of the question.

She was overweight and suffered from lBS. She didnt sleep well and the pulse was generally weak. The Chinese med. diagnosis was Spleen Qi deficient and Blood stasis. She had weekly acupuncture treatment plus Chinese herbs everyday. Different herbal formulas were used according to different phases of her cycle.

During the first cycle since treatment, she still suffered from ovulation pain but less intense. During the 2nd cycle, she only has to take a few panadols around ovulation time. Surprise surprise, she fell pregnant on that cycle.

To her its a miracle. To this practitioner, it was a matter of identifying the problem and then treat accordingly.

Case 4:

MsTG (age 31) had 6 IVF cycles without success. She was indentified as having PCOS and was insulin resistant. She was put on Metformin by her doctor. When she came to see me her last period was 60 days ago.

Her Kidney pulse was weak and there were numerous cracks on her tongue. She was always thirsty and her appetite was very good. She felt depressed and bloated premenstrually. Her bowel movement became irregular as well. The Chinese med. diagnosis was Stomach and Kidney Yin deficient with Liver Qi stasis. Electro-acupuncture was used to help her ovulate. She was also put on Chinese herbs to be taken daily. She started to ovulate on day 70 of that cycle. She had lots of fertile mucus and her basal body temperature rose to about 37C.

She found out she was pregnant two weeks later. Sadly, she miscarried 13 weeks into the pregnancy. It was later found out that the foetus had chromosome defect.

Four months after resuming treatment, she fell pregnant again and 9 months later a boy was born.
When her son was about one year old she came back for the second one. Her period was not regular still and acupuncture and Chinese herbal treatment were once again employed. This time her doctor thought her estrogen level was too low. She was prescribed the fertility drug Clomid. While she was on Clomid she kept on with the Chinese Med.treatments. After two cycles on Clomid she still hasnt fallen pregnant. She decided to stop taking Clomid the following cycle and only receive the Chinese treatments. She fell pregnant on that cycle. The last time I spoke to her, she was about 12 weeks into the pregnancy and everythings going well.

Case 5:

I came to David about six months ago after several unsuccessful IVF attempts and an ectopic pregnancy in which a fallopian tube was removed. The doctors diagnosis was blocked fallopian tubes. David started treating me with acupuncture and herbal medicines with the aim of getting my energy up and to balance my health system. I found that within a short time my energy level was up tremendously. Last month I found that I became pregnant naturally. I am currently in the 11 week of my pregnancy. I would like to thank David for his treatment which was done in an empathetic and understanding manner.

Case 6:

Ms MGL was 42 when she came to see me. She has a baby of 16 months through IVF. For the past 6 months she has been trying IVF again for a second child without success. Her general health was good and was told the only reason could be old eggs. Her cycle was regular and has no gynaecological illness. Her bowel movement was sluggish and was slightly overweight. I gave her weekly acupuncture treatment as well as herbal medicine to help her bowel motion and weight reduction. On her fifth visit she did a pregnancy test in my clinic and the result was positive. The fact that she fell naturally after only 4 treatments was truly amazing. She continued having acupuncture treatment until 13 weeks gestation in order to prevent miscarriage. On last contact, everything was fine.



---