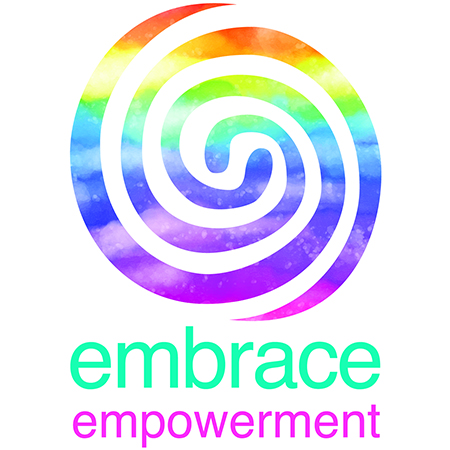 Embrace Empowerment
Clicking on the Send Me Details Now button opens an enquiry form where you can message Khadine Aharon directly
Send Me Details Now
Embrace Empowerment… Embrace your Life… Transforming pain, anxiety and trauma into peace, emotional freedom and happiness.It's time to create the life you want.
EFT Tapping Emotional Freedom Techniques
Focus areas
Mental health
Happiness
Emotional wellbeing
Purpose
Joy
Physical pain
---
---
Do you live with any of the following?
Beliefs which hold you back
Sabotaging your success or health
Replaying traumatic events in your mind
Ongoing pain after an accident
Repeating relationship issues
How do these things impact your life? How would life be different if they weren't an issue?
Would you like to be able to?
Heal past and recent trauma
Mange your emotions to a greater level
Increase your levels of happiness
Have healthier more fulfilling relationships
Increase your self esteem
Break sabotaging patterns
Release your blocks to abundance
If the answer is yes to any of the above then EFT may be for you.
EFT is a branch of Energetic Psychology which combines Western knowledge of the mind with Eastern understandings of our energetic system.
While many other therapies focus on a person's experience or story, with EFT our focus is on uncomfortable thoughts, emotions and physical sensations.
EFT assists us to reduce and often eliminate this discomfort easily, thus creating positive and lasting change.
As a Social Worker I have seen and experienced many types of therapies. EFT is my preferred method of supporting clients in counselling based sessions because it's simple and it works.
I have seen clients experience incredible, life changing results. Even after one session clients can use the basics at home to help manage anxiety, stress, anger, frustration and pain. For deeper emotional work then having sessions with a skilled practitioner is best.
Are all EFT practitioners the same? Why choose me?
Not all people who provide EFT coaching are the same. Many have only learnt the basics of EFT and often have no further training to support you during your sessions.
I'm an advanced EFT practitioner, I have learnt Matrix Reimprinting (an advanced form of EFT) and EFT for past life experiences.
I am an Accredited Trainer of EFT with IICT.
Importantly I am an Accredited Social Worker. I bring my social work knowledge, skills and experience working with hundreds of people individually, in groups and communities into my sessions with you.
When you work with me you can feel save knowing that you are working with a professional.
"Coming to see Khadine for EFT has been great and has made a huge difference in my life on many levels. With her guidance I have been able to reduce my Parkinson's related shaking for extended periods of time. I used to wake up to go to the toilet 9 times a night and now I sleep through most nights which is wonderful. We dissolved my fear and belief that I would die at 60. I can even joke around now!
Khadine also has shown me easy techniques to help manage my symptoms which are really useful.
I like the flexibility of being able to have my sessions over Skype. I would recommend Khadine for healing as she is really supportive, knowledgeable and shows deep empathy during her sessions." Maz
"Khadine performed a tapping therapy to help me with my fear of public speaking. At the time I didn't really believe that this could actually work. I have done public presentations for the last 15 years and I always had to deal with the physical pain and anxiety that speaking in front of a group of people made me feel. However, after the session I had with Khadine my fear of speaking in front of a crowd went completely away. I couldn't believe it. Since then I enjoy public speaking, this has helped me grow in my career and business and also take advantage of new opportunities.
I can't recommend Khadine highly enough; the results she generated on me are testament of her knowledge and experience. If you'd like to have more details of my experience with Khadine, please do not hesitate to give me a call on 0406053244 or email me at cristian@creativecreations.tv"
Cristian Trujillo
"Yesterday I had a brilliant session with Khadine. It resonated fore on so many levels from re- writing history, to giving me a sense of security, to helping to decrease fear, to validating my purpose and giving me hope for the future. Thanks so much Khadine. I would recommend Khadine and her EFT methods."
Please call Khadine on 1300 037 778 for your free introductory consultation or to book your appointment. Appointments available through Skype, in person or by phone.
EFT Tapping - Emotional Freedom Techniques
1hr
Emotional Freedom Techniques (EFT)
Emotional Freedom Techniques (EFT) Online
Energy Healing
Life Coaching
Spiritual Healing
EFT is an evidence based stress reduction technique which is useful for Stress, anxiety, phobias, trauma, PTSD, cravings and more
EFT Tapping - Emotional Freedom Techniques Practitioner Training
24min
Emotional Freedom Techniques (EFT)
Emotional Freedom Techniques (EFT) Online
EFT Tapping is a wonderful skill to learn for yourself, to use with family and friends, and in professional coaching and counselling settings. As an accredited social worker I've used many different tools for transformation. EFT Tapping consistently ama
Qualifications
Accredited Social Worker
EFT Advanced Practitioner
---