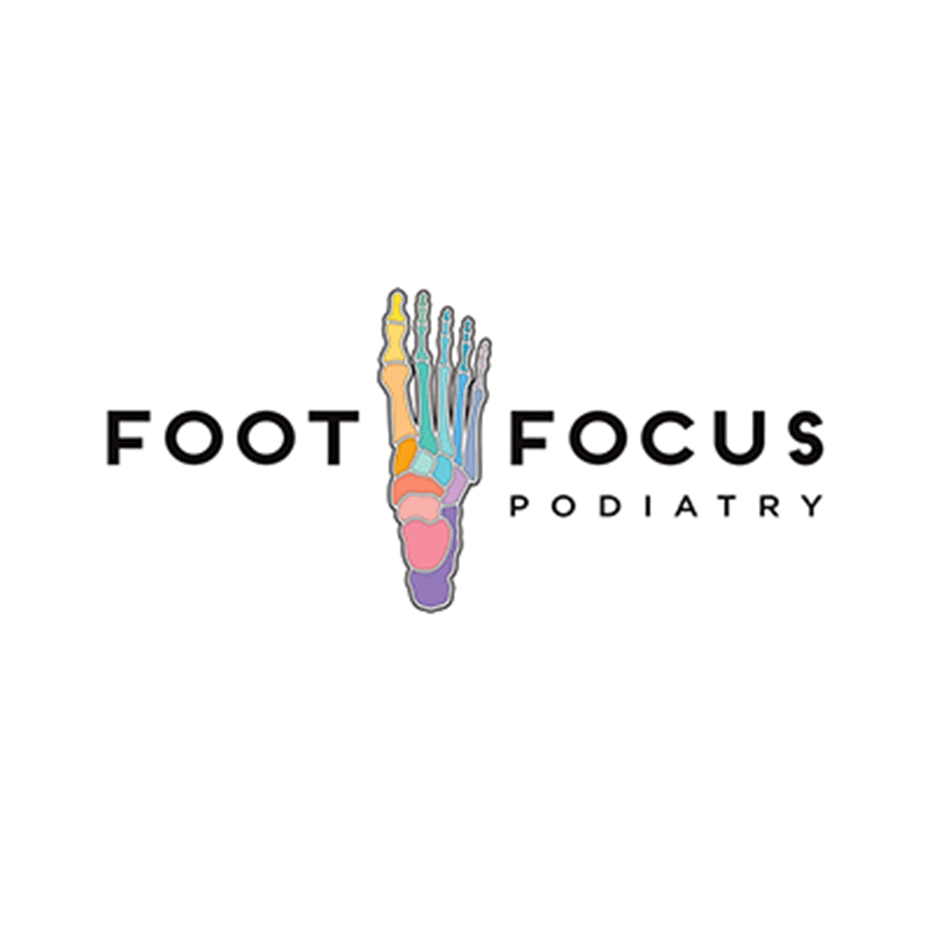 Foot Focus Podiatry
Want to find out my availability, pricing or opening hours? Click on Send Me Details Now to get started.
Send Me Details Now
Clicking on the Send Me Details Now button opens an enquiry form where you can message Brent Radford directly
Established 2000. Over 75 years of combined knowledge and patient care. 6 Podiatrists including a Podiatric Surgeon. We treat all foot complaints of all ages, including surgery.
General - Sports - Surgery - All your family concerns!
Servicing area
Wilson, Cannington, Bentley, South Perth, Como, East Victoria Park, Thornlie, Bull Creek, Leeming
---
Focus areas
General treatment
Disabilities
Rehabilitation
Assessments
Menstrual health
Migraine
---
---
Foot focus is dedicated to providing a caring and understanding environment for you. We believe education and communicating a clear treatment plan is such an important part of our treatment and will help us work together to get you back on your feet.
Click here to meet the Team!
Foot Focus can treat:
FOOT
Corns and calluses
Toenails – ingrown/thickened/deformed/fungal
Diabetes/Impaired circulation assessments
Plantar fasciitis/heel spur
Bunions
Claw toes
Morton's Neuroma
Arthritis
Achy/Tired feet
Footwear advice
ANKLE
Sprains
Poor Balance
Tendonitis
Achilles
Arthritis
Heel Pain
LOWER LIMB
Leg length discrepancies
Shin splints
Tendonitis
Knee, hip and back pain
Leg cramps
Podiatric Surgery
For information on Podiatric Surgery please refer to our website.
Benefits of Choosing Foot Focus Podiatry
When you visit Foot Focus Podiatry you will be seeing a podiatrist who:
specialises in muscular skeletal conditions which allows a thorough assessment of your lower body muscles and joints.
takes a holistic and systematic approach in considering how your feet may also contribute to possible knee, hip or back pain.
utilises mainstream therapies such as at-home exercises, strengthening, footwear and orthoses (shoe inserts/orthotics).
utilises complimenting therapies such as joint mobilisation, trigger-point release, osteopathic techniques and acupuncture.
Click here for Additional Courses and an explanation of our therapies and how they allow us to help you.
Rebates/Claims/Discounts
Private Health
Podiatry services may be claimable. Please check with your health fund. HICAPS (on-the-spot claiming) services are available at Foot Focus Podiatry.
Pensioner / Health Care Card
Discounts are available, please present your card when visiting.
Medicare
Podiatry services are generally not covered by Medicare, however from 1st July 2004 the federal government passed legislation to permit selective persons with a chronic medical condition or complex care needs to claim part rebate of podiatry services. An appropriate Enhanced Primary Care (EPC) referral must be obtained from your Doctor prior to the consultation at Foot Focus. Please visit your Doctor for more information or to determine your eligibility.
Clinic Information
The clinic is located at 43 Bungaree Road, Wilson – just 10 minutes south of the Perth CBD (near Curtin University). There is easy access off Leach Hwy and Manning Rd.
Our clinic provides:
Podiatrist Team
Brent Radford
BSc (Pod) (Distinction) MA Pod A
ATF Radford Trust
Brent genuinely enjoys podiatry and treating all ages. He has a special interest in biomechanics (the movement of your body) and has completed additional courses in advanced orthotic therapy, joint mobilisation, trigger point release, acupuncture, and osteopathic techniques during his 16 years of practicing. Brent sees the importance in education and giving back to podiatry by allowing university students into his practise for real world experience during the year.
---
Reza Naraghi DPM A
DPM PhD MA Pod A
Reza is a registered specialist Podiatric Surgeon (Foot Surgeon) who has over 19 years' experience in dealing with all aspects of foot deformities. Dr Naraghi is also trained to treat all conditions conservatively and makes sure you have exhausted all conservative care prior to any surgical interventions.
Dr Naraghi graduated as Doctor of Podiatric Medicine with Honours from the New York College of Podiatric Medicine in 2000. Following his graduation Dr Naraghi completed his podiatric medical and surgical residencies in New York and Los Angeles and as part of his residency training in Los Angeles, he participated in Baja project for children with disabilities in Mexico gaining valuable experience in management of complex paediatric deformities.
He was on the Pi Delta National Podiatry Honor Society in 2000, on the Dean's List, (1996-2000) and received the New York College of Podiatric Medicine Academic Scholarship Award in 1996-2000.
Dr Naraghi has been teaching in the Podiatric Medicine and Surgery Unit within the Faculty of Health and Medical Sciences at the University of Western Australia (UWA) since 2007.
Dr Naraghi completed his PhD studies at UWA in 2018 with his thesis on "An investigation into the epidemiology and aetiology of Morton's neuroma" from which four publications were produced in high calibre foot and ankle journals.
He is a registered specialist podiatric surgeon (foot surgeon) and Fellow Australian Association of Podiatric Surgeons. He has surgical privileges at UWA Podiatric Surgery Clinic , Westminster Day Surgery Centre, McCourt Street Day Surgery and Park Private Hospital.
Papers
Calf tightness linked to Intermetatarsal Neuroma
Morton's Neuroma - xray findings
Postoperative analgesic post bunion surgery
---
Devin Nugraha
BSc (H.Biol Pre-Clin), B Pod M
Devin is a very friendly, caring podiatrist with prior qualifications in Human Biology (Pre-Clinical). He enjoys all aspects of podiatry and has particular interests in biomechanics and paediatrics. He works well with all ages. Devin regularly participates in furthering his professional development and has additional qualifications in mobilisation and manipulation, trigger point therapy and acupuncture. He has experience dealing with all kinds of people from various cultural and ethnical backgrounds through his clinical placements in countries such as Singapore.
Devin is fluent in English and Indonesian.
---
David Survepalli
BSc Hon (Pod), MPhil Hon (Pod),
BSc (BioChemistry)
David qualified as a podiatrist (with honours) 7 years ago in New Zealand. Prior to this he completed his Masters in Podiatry as well as his Biochemistry degree (again with honours).
He is currently performing a PHD at UWA researching the involvement of lower leg muscle groups and how they affect venous return. He has experience in all aspects of podiatry from routine care to an acute ankle sprain.
David has a passionate interest in biomechanics and how the lower limb from the feet to the back is inter-related. He has worked with high risk patients at various hospitals including wound care and diabetic foot ulcer management. He has also done further study into falls prevention with the elderly and ankle sprain rehabilitation.
David speaks fluent Hindi and Telegu.
---
Gaby Tan B Pod M
BPodM MPH (UWA)
Gaby has worked as a Podiatrist both in the public and private health sectors.
Gaby has a keen interest in all areas of Podiatry, but has developed extensive interest in diabetes and its foot complications. Gaby has gained extensive experience in foot health education as well as treatment and management of diabetic foot ulcers.
In addition, Gaby is qualified to perform dry needling, foot mobilisation & manipulation, strain-counterstrain as well as Rock-taping to provide additional conservative treatment modalities to all her patients. As an avid sports person, her passion is providing best management and rehabilitation of athletic injuries.
Gaby speaks fluent mandarin and also teochew, cantonese, hokkien dialects.
Apart from Podiatry, Gaby enjoys keeping active attending fitness classes (KONGA and Boxing), as well as water sports.
---
Christine Manalip
B Pod M (UWA)
Christine graduated from the University of Western Australian with a Bachelor of Podiatric Medicine degree in 2014. Christine enjoys all aspects of Podiatry, with a particular interest for people with high risk conditions such as diabetes and peripheral vascular diseases.
Christine has gained great experience working in private practice before moving to Tan Tock Seng Hospital (Singapore) for 2 years as part of their multi-disciplinary team, providing holistic treatment to her patients. During her stay, she was also appointed leadership position in Infection Control for her department and actively undertook multiple quality improvement projects. On top of that, she was involved in multiple volunteering works and gave talks to increase public awareness.
Christine regularly participates in professional courses and has qualifications in mobilisation, dry needling and rock-taping. In her spare time, she enjoys pilates, scuba diving and actively volunteers at her local church.
She is fluent in both English and Indonesian.
Members of the Foot Focus team meet together weekly to discuss cases and share knowledge and skills. Foot Focus is also part of Podiatry special interest group that meets up with other keen podiatrists.
Testimonials
Our Google Reviews ????? | Our Whitecoat Reviews ?????
"Foot Focus was a great experience. When I called for an appointment, they could fit me in the next day already! Everyone I saw at the surgery was polite and friendly. The podiatrist explained the process of the appointment clearly, was respectful and asked for permission before he touched any of my body. He explained what the causes for my pain were and the options for how he could treat it. He was also understanding about my financial situation and was accommodating to spread out visits and try options before charging me more money for orthotics. I would highly recommend a visit to Foot Focus Podiatry."
"Everyone at Foot Focus is lovely. They are both professional & caring. Always an enjoyable experience, I highly recommend them."
"Brent is fabulous and always thinking of ways to help my foot problems."
"I have been going to Foot Focus for about 15 years and have always been treated with friendly professionalism. Brent and his team have listened to me and have explained treatments well. I highly recommend them."
"There is always a very warm welcome. I find the staff kind and efficient. The offices are always clean and tidy. I appreciate being able to park at the premises, attend the Bowen Therapy clinic operating in the same building. I have fully appreciated being able to manage my feet needs so that I only now go for check-ups. Thank you to Brent and all your staff."
Podiatry - NEW PATIENT - General treatment of nail and skin
30min
Prices listed below are pensioner / health care prices.
Podiatry - EXISTING PATIENT - General treatment of nail and skin
20min
Price for pensioners / health care cards
Professional Membership
Australasian Podiatry Association
APODA - Australian Podiatry Association Western Australia
---