Learn how your food, exercise, sleep & stress affects your health based on your glucose biomarkers.
Now available for non-diabetics.
Join the Vively waitlist now to get a 30% discount.
Join the waitlist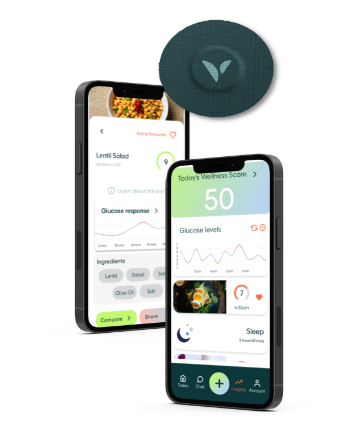 Clicking on the Send Me Details Now button opens an enquiry form where you can message Emma Scriven directly
Send Me Details Now
Offering a dedicated, complete health support system for every age group
Healesville Chinese Medicine
Servicing area
Servicing Healesville & Yarra Valley District
---
Focus areas
Chronic health issues
Growth
WorkCover
WorkSafe
Anxiety
Anger
---
---
Welcome!

Healesville Chinese Medicine offers affordable services in acupuncture, Chinese herbal medicine, massage, cupping therapy, heat therapy, gua sha and dietary guidance for a large range of conditions.
We have a dedicated mission to provide all patients with affordable services, resources and support needed for achieving long term good health.

A full range of health benefits from our services include relief for:
anxiety, depression, PTSD, stress & insomnia

fertility, women's & men's health

injury management & surgery recovery

arthritis, gout, oedema, neck & back pain

childhood frequent illness, learning & growth delays, behavioural problems

digestive complaints, food allergies
And many, many more ...



Heal. Nourish. Educate. Empower.
That's our mission to you.

PLEASE GO TO OUR FULL WEBSITE FOR DETAILED INFORMATION AND PRACTITIONER PROFILES.






---
Chinese Medicine

Chinese Medicine understands the intrinsic physiology of nature is closely mimicked in the human body, becoming a science in itself.
With centuries of clinical observations behind them, the main therapies of acupuncture, massage, cupping & heat therapy, and the ingestion of herbal medicines, are used to encompass an overall health treatment, by delicately balancing the main elements of the body: Qi, blood, body fluids, yin and yang, cold and warmth, organs, circulatory and nervous system, bone marrow, internal and the external defence system (immune system).



---
Acupuncture

By stimulating specific points mapped on the body through channels, acupuncture needles, as fine as a human hair, are inserted and stimulated to repair Qi. Qi can be loosely translated as 'energy' and easily compared to the body's version of electricity. Stimulating points is like switching lights on or off, dimming or brightening them - producing effects that alleviate symptoms and elevate the body's healing functions.



---
Cupping Therapy, Massage, Heat Therapy and Gua Sha (spooning)

As additional therapies, cupping, massage, heat and gua sha (spooning) are all used to produce similar effects to acupuncture, employing different tools and with added advantages. With great benefits and quick results, they also make up part of your individualised treatment.



---
Chinese Herbal Medicine

Plant and non-endangering animal products are cooked and processed under strict regulations for safety and Australian approval to create what are known as herbal powders or granules. These are mixed together in many varying combinations to create a medicine specifically formulated to treat individual conditions. Chinese Herbal Medicines have a very long history of treating a large variety of acute and chronic illnesses, and aiding recovery from surgery or injury. These medicines have so many capabilities that clinical research trials and integration with contemporary health systems are increasing in number every day.
---