Find a Naturopath in your area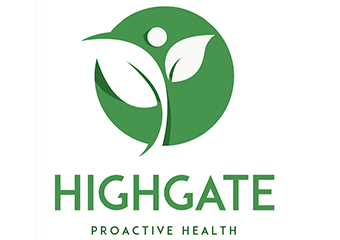 Member since 2008
Hypnotherapy & Nutrition with Geraldine
Geraldine Headley
Want to find out my availability, pricing or opening hours? Click on Send Me Details Now to get started.
This practitioner is currently unavailable.
Hypnotherapy and Coaching
---
Clinical Hypnotherapy
Hypnosis That Helps Anxiety Treatment in Adelaide
How are you feeling today?
A bit down? Anxious about the day ahead?
Want some functional support? Feel your problems are not just in your mind but in your body? Know there is something everyone is missing? You just haven't been asked the right questions yet? Anxiety treatment Adelaide is here to help.
Tummy a bit off? Making you grumpy and making your anxiety worse?
We ask those questions and more; we use hypnosis and nutrients to support you in your daily life. Sometimes we resolve issues really quickly, around 3 appointments and you're beginning to really feel a difference, sometimes in ways, you weren't expecting. Loved one's comment on your appearance in a positive way, your friends make brief references to how you look or what you're saying and you wonder why you left it so long before you called!
Hypnosis is a suggestion and mental discussion, you don't say anything or do anything, you let your inner self-guide and support your recovery. Hypnotherapy is a well-recognised in medical circles to aid pain relief, reduce anxiety and distress, support weight reduction and stop smoking or really any bad habit that you can think of.
Reducing anxiety with hypnosis is really quite specific according to the published medical research: Anxiety about public speaking, or taking a test is particularly important for senior school students and those that have a job requiring them to get up and speak at public events.
Hypnosis has been used effectively for cancer sufferers and the pain of cancer as well as nausea and discomfort both physically and emotionally for the sufferers as they go through their treatment regimen.
Appointments can be undertaken over the internet, meaning that you don't have to leave home to enjoy the benefit of the sessions. Our clients really enjoy the peace and relaxation of the hypnosis and feel incredibly relaxed and ready to move forward after the experience. Although 3 sessions are the usual recommended length of treatment, many clients will book monthly to 'top-up' their own skills and because they enjoy the sessions so much!
The first session is a wellness session, looking at the whole you and everything that your life holds and we work on issues often related to your anxiety like exhaustion and insomnia with what is termed 'functional medicine', this is because these nutrients are specific for you. Then we have a short and very enjoyable session that relaxes and rejuvenates you.
The second session we look again at how you are going and what has changed, this is a longer hypnosis session and very specific to your needs and challenges. Then the third session where we reiterate the learning of the 2nd session and you learn self-hypnosis so you can support yourself whenever you need to.
So, why not book and try it out for yourself, imagine a life without anxiety or discomfort, how would that look to you?
As one of the proven methods of anxiety treatment Adelaide, hypnosis is a wonderful way to reach the subconscious and help change attitudes, perceptions and behaviours, thus helping access the ways we need to reach our goals. You will always be in control and you can't be hypnotized against your will or made to do anything unethical.
Medical Hypnosis can help with common issues such as:
Anxiety, Asthma, Chronic pain, Fears and Phobias, Smoking, High blood pressure, Insomnia, Panic attacks, Stress, Migraine, Obesity, Thumb sucking, Sleep problems, Stuttering.
Hypnosis doesn't work for everyone, but many of these issues can also be treated with herbal and nutritional medicine, so during your first appointment we will assess which technique or system is best suited to your particular needs.
Medical hypnosis has been taught to Geraldine through the Women's and Children's Hospital here in Adelaide, medical hypnosis helps you recover from injury, deal with pain and anxiety treatment as well as other many and varied issues. Hypnosis is also a get adjunct to other therapies such as weight loss and goal achievement. Hypnosis is great via Skype so you are comfortable in your own home though this wonderfully restful yet invigorating experience.
Hypnosis is offered as a group of 4 one hour sessions, the first is a full assessment and a short relaxation, with the full hypnosis sessions being offered in the following 3 sessions. These sessions for anxiety treatment Adelaide are best weekly and then can be booked as single sessions if required. You will be taught self-hypnosis as part of the program and will be able to carry on this incredible experience after our sessions are completed. If you have a recording device then all sessions can be recorded for your own future use.
---
Call me today on 0410 148 503 for more information about nutrition and the use of naturopathy with our naturopath Adelaide.
---
Service categories