Find a Naturopath in your area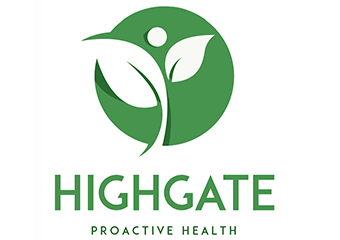 Member since 2008
Hypnotherapy & Nutrition with Geraldine
Geraldine Headley
This practitioner is currently unavailable.
Practitioner Mentoring
---
Grow Your Natural Practice With Mentorship
Get In Contact Today
Apply Now.
New semesters starting soon.
---
"Strength and growth come only
through continuous effort and struggle."
---
Mentorships
Graduate Mentorship
The graduate programme is designed with you the graduate in mind. You'll preferably be within 4-5 years of graduation with a business that you want to flourish. You might not be as busy as you want to be or getting busy so it's hard to find the time to do your background research and you're starting to feel overwhelmed.
This course will introduce you to multiple practitioners with long standing practices to cover all areas of treatment. Each week your cases will be work-shopped, and every 3rd week we will have a guest to discuss their specialist field. These guests will all have 10+ years of experience behind them with a flourishing business, people that you'll be able to connect with and learn from. People happy to answer your questions no matter what they are about.
Return To Work Mentorship
There return to work programme is designed for those returning to work after an absence, it will follow the same lines as the graduate programme but will have slightly different content and focus so you can feel your way back to work without stress or feeling foolish about the changes that may have occured in your absence.
The invited specialists guests will all have 10+ years of experience behind them with a flourishing business, people that you'll be able to connect with and learn from. There will be a slightly different focus and yet again we will be following a similar path. These are crossover courses and if space is not available in the return to work programme, then the graduate programme would suit as some additional subject matter will be included specifically for your needs.
One on One Mentorship
One on one clinical mentoring means you make a booking whenever there is space available on my calander and we get together for 30 minutes and go through your cases or anything else you need to discuss.
You do need to be on my books as a mentee so we meet first and know we will be able to work together
You might also be participating in one of the mentorship programmes, or in another practitioners mentor programmes, that's fine. There is a considerable quantity of knowledge out there and sharing it is my passion. I love discovering new things and sharing them with my tribe.
---
"Without continual growth and progress, such words as – improvement, achievement and success have no meaning."
---
About
Geraldine
I love to travel, and I spend a considerable amount of my time overseas. Originally from New Zealand, I travelled and lived in the UK for 15 years and have settled in Adelaide with hubby & 2 teenagers.
During my time abroad I helped with a surgical mission and decided nursing was for me.
After having my own children I decided I'd rather be a Naturopath – not that I knew what that was at first! Just that I knew I wanted to stop fighting fires and help at the start of peoples well-health journeys.
So initially I was a hospital nurse in a large teaching hospital, I then trained as a specialist advanced neonatal intensive care nurse. I loved the interaction with parents, supporting them in breastfeeding and the care of their infants and other children. I also enjoyed the adrenaline of the fast paced unit setting…
But my desire to learn more and to travel soon had me on the road again…
Next stop was Melbourne and the Royal Children's hospital where I discovered graduates doing a graduate programme.
Unlike the UK where at the time you graduated and immediatly could be running a ward, they were in a structured programme. Admittedly my basic nursing training was very different in style, but not content. Here in Australia I was often the only nurse on the ward with additional advanced training and regularly gave clinical talks on the unit to the night staff.
Next stop was NZ and I became a research nurse, interesting, but it was soon time to move again and it was back to the UK with a small child…
Next Adelaide, a 2nd child, and a desire to get rid of the eczema which plagued her after bottlefeeding started… Naturopathy studies and Child Youth Health studies commenced… degree followed advanced diplomas… mentoring and lecturing started soon after.
After 25 years in the healthcare industry, multiple advanced diplomas, degree and post graduate diplomas, I have the knowledge and training to support you in your education journey. Whether that be the very start, the middle or on your return to the workforce.
Please join me in clinical mentorship that will support you and your clinical success and confidence into the future.
---
"Growth is painful. Change is painful. But, nothing is as painful as staying stuck where you do not belong."
---
Get In Contact