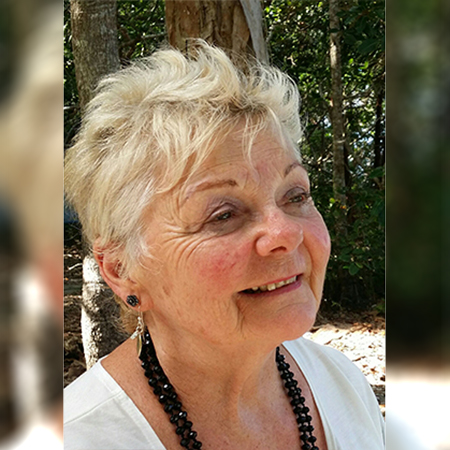 Judy Harland
Want to find out my availability, pricing or opening hours? Click on Send Me Details Now to get started.
Send Me Details Now
Clicking on the Send Me Details Now button opens an enquiry form where you can message Judy Harland directly
About Me
Servicing area
Cairns, QLD and Sydney, NSW
---
Focus areas
Swallowing
Arthritis
Cancer management
High cholesterol
Infertility
Kidney disease
---
---
IS YOUR PHYSICAL OR MENTAL HEALTH HOLDING YOU BACK FROM FULLY ENJOYING YOUR LIFE?
...Are you overweight and just can't shift it?

...Are you Fatigued?

...Do you have Hormonal problems?

...Are you Depressed?

...Do you suffer with GUT problems?
---


About
JUDY HARLAND


Judy Harland is highly experienced practicing in the Wellness and Natural Therapies industry for over 16 years.

Judy completed her 4 year Naturopathic Degree at UNE University of New England.

Judy is also a graduate of a Naturopathic College (Sydney) where she was awarded her Advanced Diplomas in Naturopathy, Nutrition and has a post graduate in Western Herbal Medicine.

Judy has in the last 4 years completed extensive training in Functional Medicine studying under some of the world's most respected functional medicine practitioners.

A Personal Note from Judy:

You could ask...
What drives ME to help YOU?
Why would I work so hard, researching, keeping current in what seems an
ever explosion of health information...studies and treatment?
Well....
In brief
It's my Calling...
A passion born at a young age ...
When I watched my 40 year old Aunt die horribly from breast cancer...
My father died following a long and painful liver disease at 42...
My mother suffered bronchitis ...she suffered debilitating anxiety and
depression...
And they all lived on a cocktail of pharmaceutical drugs dished out by
their GPS and hospitals
And none of them worked
none of those pills ever saved them
They all suffered and died young
.. i was horrified, angry and disillusioned...
with the system my family believed would save them...
.. so I made up my mind to search for a better way
...a better
...a more honest...gentler... and respectful way
...a way that would honour the body and restore health...
That was the driving force behind my passion
and although in the beginning... it was just a dream ...I allowed myself to
be led
I studied the ancients
Embraced to wisdom of those who had gone before us
Many years past
And now ..
After years of study and working with committed patients I know
... THERE IS A BETTER WAY.
...whether people choose to take this path is a decision each must make
sooner or later
....and for those who are willing to do 'the work'
...the results can be amazing
My passion is to work with and guide Only those who are 'ready to do the
work' .... my job is to educate and guide them back to health...
...be warned...the journey is often not a 5 minute quick stroll...unlike
popping pharmaceuticals or swallowing a multivitamin
...but if you are prepared to put the work in...
you will one day see the truth of just how miraculous your body really is
.... because when given the
... right direction, ingredients and
Encouragement
Your body can heal.
That's why I do what I do...and I'm here to assist you.

I work with clients on an individual basis and I will do home visits if required.

Gift Vouchers Available

Health Fund Rebates Available


---

For more information about the best services for your needs or to organise an appointment - just give us a call!


---