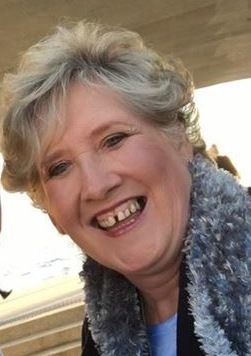 Lets Heal
Clicking on the Send Me Details Now button opens an enquiry form where you can message Lorraine Easton-Trehearne directly
Send Me Details Now
Bowen Therapy | Chironic Healing | Shell Essences | Access Consciousness | Reiki | Reset TherapyJust give Lorraine at Let's Heal a call today to discover the best Healing Techniques for your needs. "Skype Energy Healings Now Available"
Lets Heal - Healing Techniques
Servicing area
Langwarrin, Victoria
---
Focus areas
Well-being
Headaches
Inner power
Frozen shoulder
Hairdressing
Physical pain
---
---

SPECIAL OFFER - Ask about your discount offer for your 3rd Bowen Therapy Treatment with Lorraine

Are you suffering from muscular pain or feeling stressed and tired? Unable to do the things you love? Bring back the joy of feeling pain free and energized to create an abundant life full of joy and activity.
Call Lorraine to make an appointment to start your new life of peace, harmony and inspiration.


---

Treatments On Offer

Bowen Therapy
Chironic Healing
Shell Essences
Access Consciousness
Access Conciousness - Face Lift
Reiki
RESET Therapy
Just give Lorraine a call on 0417371884 to organise your next Healing technique.


---

Bowen Therapy

Bowen Therapy is a non invasive and very gentle relaxing technique, that is safe enough for any age group and can be done through clothing.

Bowen Therapy uses the bodies own healing ability to release inflammation, toxins, fluids and tension to realign, the nervous system and the meridians to assist in rebalancing and stimulating organs, circulation and energising the body, leaving you free of pain and stress.
Bowen's helps back pain, shoulder, tennis elbow, hip and leg pain. Also helps Asthma, headaches, fibromyalgia, digestive problems, colic and bed wetting in children.


---

Chironic Healing

Feeling Stuck? Lack motivation or Just can't reach those goals? Are you repeating the same patterns over and over again in relationships? Attracting drama and emotional pain into your life? Are You suffering some type of Grief, loss of a loved one, a relationship or work? Feeling tired, always helping others then feeling sick yourself? Well Chironic Healing can help you. It is a holistic technique of natural healing, that works in the Etheric energy field by using the life force energy to repair your pattern, of the past, family tree and present time, thus providing you with Physical, Spiritual and Emotional healing.
By repairing your Etheric patterning, Chironic Healing strengthen and energizes your aura bringing about greater understanding and awareness to help the physical body release and repair itself. Still want to know more? Then just give me a call or click on the 'Make an Enquiry' button to talk to Lorraine today.


---

Shell Essences

Shell Essences are a vibrational essence which are safe and gentle for children, adults and animals. Can be swallowed or sprayed in aura and around the home or office.They help ease the suffering of many emotional and physical problems, such as feeling stuck, lack of motavation, depression, cancer, menopause, menstruation, digestion, karma and used as a continuation after a healing session. Shell Essences complement any natural healing modality, such as the healing treatments that Lorraine provides at Let's Healing:

Chironic Healing
Bowen Therapy
Any type of Spiritual Healing
Allowing very effective healing in all areas of your life, why wouldn't you give a Shell Essence consultation a try today?


---

Access Consciousness

The technique used in Access Consciousness focuses on working with the 32 points on our head, called the Bars. Working on these Bars starts to clear limitations we have about our life and give us a greater sense of health and wellbeing.

A great addition to other Healing Modalities to help further concrete the changes to your health and wellbeing, why not organise your next consultation today?


---

Access Consciousness Face Lift

This is a natural healing process which reverses the appearance of ageing and creates similar affects on the body. After one session you will feel grounded and relaxed. After 20 session the appearance of lines & wrinkles appears to be permanent, leaving you will feeling happier and more focused on your goals.


---

Reiki Treatments

Reiki Is an ancient powerful healing technique , using the universal life force energy, that is available to all of us. It is a gentle and relaxing experience which releases emotional and physical pain.


---

RESET Therapy

Releases muscle tension in the jaw having a profound affect on jaw, neck, face and back pain. Once tension is released systems of tinnitus, headaches and associated pain is eased.


---
Not sure which Healing Treatment or Technique is right for your needs? Then just give a call or click on the 'Make an Enquiry' button today to talk to Lorraine about the benefits each of our treatments can bring to your health and wellbeing.
---
---