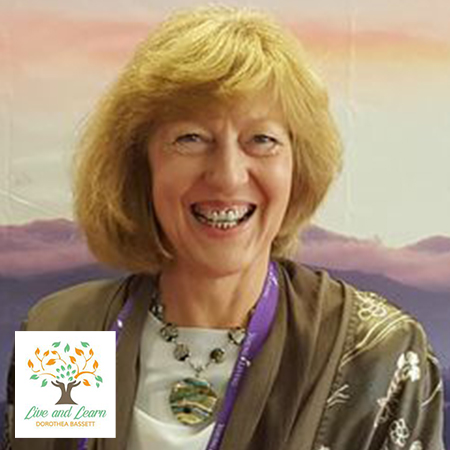 Live and Learn Kinesiology Practice
Clicking on the Send Me Details Now button opens an enquiry form where you can message Live and Learn Kinesiology Practice directly
Send Me Details Now
Live and Learn! Tune in and tune up your life!
Emotional Wellbeing
Servicing area
ONLINE Sessions are available NOW!
---
Focus areas
Arthritis
Mental health
Phobias
Fatigue
Insomnia
Learning difficulties
---
---
I am offering online sessions so you may stay in the comfort of your home yet online facilitated sessions are equally effective and achieve great outcomes!
Please feel free to talk to me about it and I am happy to answer your questions.
Emotional Well being
Feeling confused, irritated, "all at sea"?
Feel depressed and defeated?
I am here to help you feel safe and at peace again .
To bring yourself into a state of emotional balance, I am using highest quality essential oils for aromatherapy and massage therapy.
Other powerful techniques are:
Kinesiology stress release
Emotional Freedom technique
Brain Gym balances for whole brain integration.
EFT and Aroma freedom technique
Combine them together and they make powerful agents of change!
During my highly effective online sessions I am able to tune in with you and offer counsel and very noticable stress reduction.
WHAT IS A DISTANCE/ONLINE KINESIOLOGY SESSION?
I connect to you and focus on you energetically, then work on you just like I do in a face to face session, except that it works on you indirectly. The distance kinesiology could be more powerful than face to face as we completely tap into a large scale energetic field to each other.
How do distance/online kinesiology sessions work?
I feel very similar to an in-person session, except that I am muscle testing my body/energy on your behalf.
I get the same insights as I do in person, no matter if you are next to me or not. We discuss your issues/goals in length first. I then muscle test against various charts, emotions and books to give you information about what is going on subconsciously.
We then carry out various energy balancing corrections together. I will perform the work on myself and show you how to do it on yourself.
Diffusing essential oils: The natural properties found in essential oils produce a soothing, uplifting effect on the mind and emotions. When an oil containing the optimum level of beneficial constituents is diffused or applied topically, the result fosters a sense of emotional balance and well-being.
When the aroma of essential oils is inhaled, the scent travels to the reticular system of the brain stem where emotions and memories are connected. This enables essential oils to improve emotional wellness in many ways. Those haunted by negative memories can use a cleansing blend, and in times of stress or mental fatigue a rejuvenating oil can remove emotional stressors and leave you feeling mentally invigorated. Other essential oils increase feelings of courage and determination when faced with life's many challenges.
Smell is the only one of the five senses directly linked to the amygdala in the limbic lobe—the emotional control centre—of the brain.
Essential oils have long been appreciated for their uplifting, calming, and clarifying effects on emotional wellness. By diffusing essential oils or applying them topically to targeted areas of the body, the beneficial constituents in essential oils may re-establish balance.
---
Contact me now to find out more!
Please visit my Youtube-channel and LiveandLearn Facebook page for more information!
Kinesiology consultations
1hr
KINESIOLOGY THERAPY SESSIONS are a holistic approach to long lasting health and vitality. Discovered and developed over the past 100 years, kinesiology incorporates western physiological healing science with ancient eastern energetic healing techniques. I
Reflexology, Massage, Aromatherapy massage
1hr
My massage is as firm and deep as your body requires and according to your needs. I guarantee you a first class and professional treatment every time. I offer various massages from Full body to Back, Neck and Shoulders or just lower back or neck and shoul
We're open 5 days.
| | | | |
| --- | --- | --- | --- |
| Monday | 9:00 pm | To | 5:00 pm |
| Tuesday | 9:00 am | To | 5:00 pm |
| Wednesday | 5:00 pm | To | 5:00 pm |
| Thursday | 9:00 am | To | 5:00 pm |
| Friday | 9:00 am | To | 5:00 pm |
Qualifications
Body Awareness
Diploma In Kinesiology
Nordic Walking Instructor
Essential Oils Application
Professional Membership
Australian Institute of Kinesiologists Ltd
---