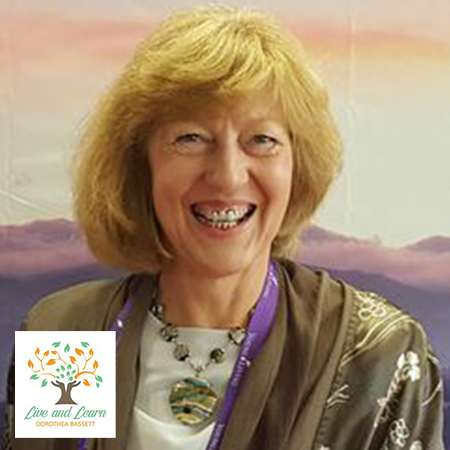 Live and Learn Kinesiology Practice
Want to find out my availability, pricing or opening hours? Click on Send Me Details Now to get started.
Send Me Details Now
Clicking on the Send Me Details Now button opens an enquiry form where you can message Live and Learn directly
Kinesiology and Aromatherapy practice with a difference! 73 Lyrebird way Thornlie 6108 Servicing area: SOR - ONLINE Sessions are available NOW!
Young Living essential oils
Servicing area
South of the river areas and ONLINE!
---
Focus areas
Nervous system
Digestive disorders
Health assessment
Brain integration
Face to face
Love
---
---
You are kindly invited to
Introduction to WELLNESS essential oils – traditional uses and applications -TGA approved medical claims
27 November 2021, 2-5pm

Learn about the benefits for your mental, emotional and physical wellbeing. Essential oils have always been used to support good sleep, help with sadness or pains. They are great natural helpers! Experience them yourself! It will be very social, we will have lots of fun and will be educated on nature's finest essential oils.
I will also cover all the oils that improve your immunity - very timely and important!!
Come and join us - make your own yummy spray and other items to take home!
Bring a friend, the more the merrier!
Venue: Thornlie clinic - 73 Lyrebird way
Free event - $5 per take home item - register
---
Essential oils have enhanced lives for thousands of years, offering a variety of benefits from cosmetic and dietary purposes
to spiritual and religious use. Young Living has always been at the forefront of bringing this ancient tradition to modern
users, introducing millions to emotional, physical, and spiritual wellness that can be truly life-changing.
Extracted through careful steam distillation, resin tapping, and cold pressing, the purest essential oils are far more
powerful than the botanicals from which they come. Any time you hold a bottle of Young Living's powerful essential oils,
you hold nature's pure essence.
How to Use Essential Oils
You can access the power of essential oils many ways, but the most common practices include aromatic diffusion, topical application, and dietary consumption. These methods bring the pure essence of health-promoting botanicals to your home, family, and life.
Millions around the world have discovered the benefits of pure essential oils, derived naturally from plants. We're committed to establishing and maintaining the ultimate, industry-leading standard in essential oil products. For us, the non-negotiable benchmarks for delivering a product that our customers can feel great about are multifaceted and exacting. We're proud to offer an extensive line of essential oils and essential oil-infused, plant-based products that represent the best of nature—through the standards of our Seed to Seal program.
Our Seed to Seal process explained
Here you will find all the Starter Kits on offer:
Young Living's Premium Starter Kits make it simple to join the Young Living family. We've made the best even better by creating brand new Premium Starter Kits with more features than ever! We've added Orange 5 ml , Peace and Calming®, Valor® 5 ml, Thieves® Spray 29.5 ml and a curved essential oil display tray. We have also introduced a new Lantern Diffuser PSK.
Learn about the available Diffusers
Wish to become a wholesale member ? Klick here!
Inspire a Positive Emotional State
Love the way the fragrance from a fresh orange peel brightens your day? Each essential oil's complex, pleasant, and unique scent triggers emotions and memories, which can help in your search for a more fulfilling and balanced life. To help you rediscover peace, balance, and joy, use these essential oils and blends for diffusion, soothing baths, massage, inhalation, or topical application.

- Joy™ essential oil blend- Lavender essential oil- Orange essential oil- Peace & Calming essential oil blend- Peppermint essential oil- Jasmine essential oil
Wish to purchase Young Living products directly at Retail price? No problem - Klick here

!
Enhance Your Physical Wellness
Modern lifestyles don't always create optimal conditions for physical wellness. Poor diet, lack of exercise, and an overabundance of environmental toxins can leave the body unbalanced and diminish energy levels. Our essential oils and essential oil-infused products can provide the targeted solutions you need to restore balance and feel your best. Feel revived every day with the whole food-based nutrients, powerful antioxidants, and pure essential oils found in these products.

- NingXia Red™- Inner Defense™- OmegaGize3®- MegaCal™- Slique™ Tea
Enhance Spiritual Awareness
Incense and essential oils from plants have always played an important part in religious and spiritual ceremonies, helping participants transcend the trivial and connect with something larger than themselves. The pure constituents in these oils stimulate olfactory receptors and activate regions in the brain's limbic system associated with memory, emotion, and state of mind. To enhance your spiritual practice, dilute and apply empowering essential oils directly to wrists, feet, and behind the ears or diffuse the oils in a quiet space. Popular essential oils and blends for spiritual focus include:

- Sacred Frankincense essential oil- White Angelica™ essential oil- Live Your Passion™ essential oil blend- Inspiration™ essential oil blend
Refine Your Beauty Routine
Kinesiology consultations
1hr
KINESIOLOGY THERAPY SESSIONS are a holistic approach to long lasting health and vitality. Discovered and developed over the past 100 years, kinesiology incorporates western physiological healing science with ancient eastern energetic healing techniques. I
Reflexology, Massage, Aromatherapy massage
1hr
My massage is as firm and deep as your body requires and according to your needs. I guarantee you a first class and professional treatment every time. I offer various massages from Full body to Back, Neck and Shoulders or just lower back or neck and shoul
Qualifications
Diploma In Kinesiology
Physiotherapy
Aromatherapy
Nordic Walking Instructor
Professional Membership
Australian Institute of Kinesiologists Ltd