Lotus Health Wellbeing Centre
Suite 1
50 Crown st
Wollongong NSW 2500
Servicing area: Wollongong, Figtree & Austinmer NSW
Arthritis
Mental health
Phobias
...
Want to find out my availability, pricing or opening hours? Click on Send Me Details Now to get started.
Clicking on the Send Me Details Now button opens an enquiry form where you can message Nicki Madrid directly.
Revive the state of your health through natural, holistic ways.
Naturopath, Homeopath, Herbalist, Acupuncturist, Reiki Master
---
We Care Through Holistic Means
Have your efforts to stay healthy turned futile? Don't lose hope, for Lotus Health Wellbeing Centre can help you achieve your wellness goals through long-term holistic solutions.
Located in the heart of Wollongong NSW, our healthcare hub offers an array of services aimed at healing the mind, body and soul
Our team of health practitioners specialise in naturopathy, herbal medicine, homeopathy, and other treatment modalities that are proven safe and effective.
Nicki Madrid is the proud owner and manager of Lotus. She has experienced firsthand the high level of support, care, and knowledge our practitioners are capable of providing when she was diagnosed with Follicular Lymphoma for the second time.
Sharyn Hocking is a naturopath, medical herbalist, homeopath, and many other things. She uses her knowledge and skills to help you reclaim your health and energy to love each day with vitality.
Kara Belgrove treats each person with compassion and care, applying her skills in naturopathy, herbal medicine and iridology, among other healing disciplines.
Andrea Johansen applies acupuncture and traditional Chinese medicine to help restore a person's well-being and bring their body's own healing energy into balance.
Gavin Hartley wears many hats. He's a certified remedial massage therapist, Reiki master, Tao Hands practitioner, and a sports science and movement specialist, among others. His unique style addresses the whole body and returns it to a state of balance.
Catherine Vlachos is a certified sexological bodyworker and somatic sex educator who helps women with their sexuality and empowers them to love and accept themselves. She is trained in Angelic Reiki and has many years of experience as an intuitive healing channel.
Meiling Mjoberg is a registered psychologist with experience in depression, anxiety, anger, stress, low self-esteem, relationship difficulties and childhood trauma.
Kaylene Minett applies Chinese herbal medicine and Japanese, Chinese and auricular acupuncture on people experiencing pain, chronic inflammation, anxiety, sleeping issues, digestive disorders and fertility concerns.
Peta Murphy is a registered psychologist and clinical hypnotherapist with over 15 years of experience working with individuals suffering from anxiety or depression, stress, weight issues, phobias, fear, grief and pain.
Dhiresh Swami is a Vedic astrologer with more than 25 years' experience as a palm reader. He gives you advice regarding your love life, relationships, family issues, past, present and future.
Camille is a master hypnotherapist, NLP coach, Time Line Therapy practitioner, Akashic records reader, Reiki master and numerologist. She conducts healing and union work to help release people from their trauma.
Norm Campbell guides people to their destiny through clairvoyance, tarot and tea leaf reading. He developed his skills through formal training in Wicca, Spiritualism and Shamanism.
Mignon Mukti uses Biodynamic Craniosacral Therapy to rebalance energy. She has over 30 years of experience healing through counselling, massage and energy balancing.
Book an appointment and let us guide you down the road to wellness.
---
Qualification details
Sharyn Hocking
GradDip Hom
Member, ATMS
Member, NHAA
N.D.
Kara Belgrove
Dip. Rem Mass
Dip. B.M
Member, ATMS
N.D.
Andrea Johansen
Member, Chinese Medicine Board of Australia (CMR0001727352)
Member, ATMS
Member, AHPRA
Verena Raschke-Cheema
PhD, MSc., Nutritional Sciences
Meiling Mjoberg
BA Psych
MA Psych
Associate Member, APS
Member, IICT
Kaylene Minett
BHsc (M.TCM)
Member, AACMA
Member, AHPRA
Peta Murphy
BAPsych (Hons)
Dip. Clin Hyp
Member, APS
Member, AHPRA
Member, AHA
Member, ASCH
Member, IMDH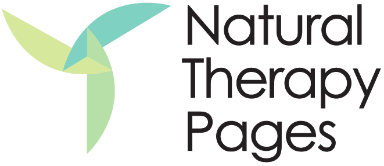 Lotus Health Wellbeing Centre