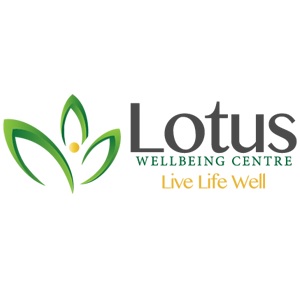 Lotus Health Wellbeing Centre
Clicking on the Send Me Details Now button opens an enquiry form where you can message Nicki Madrid directly
Send Me Details Now
Relax, repair and rejuvenate your mind, body and soul.
Massage, Acupuncture, Bowen Therapy, Dry Needling, Myofascial Release, Naturopathy, Nutrition, Podia
Servicing area
Wollongong, Figtree & Austinmer NSW
---
Focus areas
Arthritis
Mental health
Phobias
Trauma
Back pain
Fatigue
---
---
We Soothe, Repair and Relax
Lotus Health Wellbeing Centre helps restore the normal state of your mind and body through holistic therapy services.
Our clients in Wollongong NSW will surely benefit from our massage therapy services, acupuncture, iridology and biodynamic craniosacral therapy.
Massage Techniques
Remedial & Deep Tissue/Sports Massage
This type of massage targets the deeper muscles of the body to release muscular tension. It locates the problem areas using pressure points and focuses on restoring the body's balance.
Swedish Relaxation Massage
If you want to immerse in deep rest or improve the quality of your sleep, this one's ideal for you. It involves gentle strokes on the body that helps relieve anxiety and stress, enhance blood and lymph circulation, relieve muscle tension, and increase flexibility and range of motion.
Pregnancy Massage
Expectant mums experience lower back pain due to the weight of the baby in their womb. The heavier the baby gets, the more pain they feel. Getting this gentle, safe and nurturing massage after the first trimester of their pregnancy will help alleviate pain, tiredness and fatigue, anxiety, headaches, and swelling of the hands and feet.
Aromatherapy Massage
This form of massage makes use of pure essential oils which have psychological effects on the body. Combined with a series of gentle strokes, the oils can restore balance and encourage the body to heal itself. Blends are tailored to your individual needs.
Acupuncture
This traditional Chinese healing system brings the energy flow back into alignment. It involves the insertion of fine needles into the body at specific acupoints. The needles stimulate and enhance the flow of energy through the body, bringing balance, harmony and health back into the body.
Naturopathy
Naturopaths prevent, assess, and treat conditions of the mind and body. They use conventional health sciences along with a range of natural therapies in order to treat a person's mental, emotional and physical states for a lasting effect.
Reflexology
Reflexology is based on the principle that congestion or tension in any part of the foot mirrors congestion or tension in a corresponding part of the body. These parts, known as reflex points can also be found on the hands and other body parts, however, the most commonly treated area is the feet.
Book an appointment to experience our soothing therapeutic services.
Helps with allergies, pain, infertility, addictions, stress, anxiety and more
Biodynamic CranioSacral Therapy
1hr
Biodynamic Craniosacral Therapy (BCST) is a gentle, hands-on therapy which works with stabilising your nervous system.
We're open 6 days.
| | | | |
| --- | --- | --- | --- |
| Monday | 9:00 am | To | 4:00 pm |
| Tuesday | 9:00 am | To | 4:00 pm |
| Wednesday | 9:00 am | To | 4:00 pm |
| Thursday | 9:00 am | To | 5:30 pm |
| Friday | 9:00 am | To | 4:00 pm |
| Saturday | 9:00 am | To | 11:00 am |
Qualifications
Diploma of Art Therapy
Diploma In Remedial Massage
Diploma In Counselling
Naturopath
Bachelor of Health Science In Acupuncture Therapy
Diploma In Clinical Hypnosis
Master of Traditional Chinese Medicine
Professional Membership
ATMS - Australian Traditional Medicine Society
AACMA - Australian Acupuncture and Chinese Medicine Association
IICT - International Institute For Complementary Therapists
NHAA - Naturopaths & Herbalists Association of Australia
---