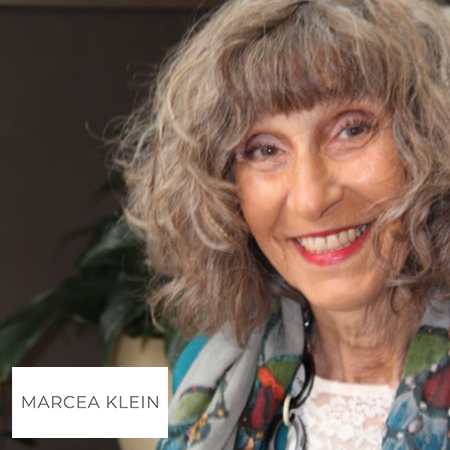 Member since 2006
Marcea Klein
Marcea Klein
Dr. Hauschka Discovery Centre
616 Darling st
Rozelle NSW 2039
Servicing area: Online World- Wide Coaching, Counselling and Psychotherapy (except USA/Canada).
Psychotherapy's goal is to look for and find solutions to patterns in ourselves that may be physically or psychologically painful or destructive.
Marcea Klein - Psychotherapy
---
If you are experiencing difficulties generally and not just in response to a specific situation that touches various aspects of your life, then psychotherapy is for you. I like to think of it as counselling but with a more broader range of possibility that addresses these types of concerns specifically.
Psychotherapy is a two-way process, and there must be a trusting relationship between the client and the therapist.
Together, we will look for a greater understanding and untie the knots of these patterns that will overcome the repetitive ways that we are reacting to a given situation.
Psychotherapy can provide help with a range of problems, from anxiety, depression and low self-esteem to addiction and relationship issues. Anyone who is feeling overwhelmed by their problems and unable to cope may be able to benefit
My approach focuses on interpersonal relationships.
One of the benefits is giving a person an opportunity to talk to someone. It can create a new way of looking at difficult problems, and help people move towards a solution.
You can gain a better understanding of yourself and your goals and values, and can develop skills for improving relationships.
Who can benefit?
The following concerns might offer benefit from this type of therapy:
Overwhelming feelings of sadness or helplessness.
An inability to cope with everyday problems.
Difficulty concentrating on work or studies most of the time.
Addictive behaviour such as Drinking too much, taking recreational drugs, or being aggressive to an extent that is harming
themselves or others.
A sense that problems never improve, despite receiving help from friends and family.
Feeling constantly on edge or worrying unnecessarily.
Feeling anxious, overwhelmed or depressed
Generally, weekly or fortnightly session are recommended.
Qualification details
BA in Speech Pathology and Education CCNY 1965 Bachelor of Health Science CCNY 1970 Wholistic Health Counsellor 1996 The Australian School of Macrobiotics Holistic Health Counsellor 2002 Academy of Healing Nutrition Traditional Chinese Medicine Nutritionist 2004- China Herb Tibetan Buddhist Psychotherapist and Clinical Psychotherapist Institute of Clinical Psychotherapy 2008 Dream Analyst- The Australian and NZ Assoc. of Independent Dream Analysts 2008 Food As Medicine- Monash University 2016
---
Service categories
This practitioner provides online consults