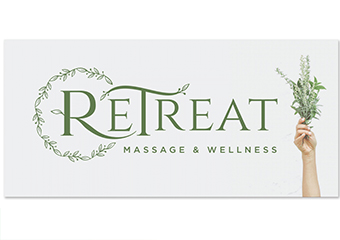 Retreat Massage & Wellness
High-Quality Products To Suit Your Needs: Learn the wide range of massage and wellness products that we have on offer
Organic Spa Products
Servicing area
Southport and other parts of Australia
---
Focus areas
Vision
Happiness
Relaxation
Purpose
Wellness
Lifestyle
---
---
Essential Oils
We offer an organic range as well as pure essential oils which include:
Lemon Myrtle
Juniper Berry
Geranium Bourbon
Basil Sweet
May Chang
Clary Sage
Coriander
Lemon Cold Pressed
Bergamot
Ginger
Fennel Sweet
Ylang Ylang First Pressed
Ylang Ylang Complete
Lavandin Grosso
Tea Tree
Juniper Berry Himalayan
Retreat Blend
Eucalyptus Blue
Lemon
Lavender
Citronella
Frankincense (Boswellia)
Rosemary
Retreat Body
We also have a wide array of bath soaks, body scrubs, body sprays, massage oils, and massage oil blends.
Our bath soaks include:
Green Tea Epsom
Magnesium Flakes - Transdermal
Lavender and Peppermint Epsom
Sweet Orange and Ylang Ylang Epsom
Rose and Lavender Epsom
Deep Relaxation
Vanilla and Coconut Epsom
Our body scrubs include:
Shea Butter Rosemary
Activated Charcoal with Lavender and Peppermint
Our body sprays include:
Retreat
Repellent
Relaxation
Relaxation Natural
Rejuvenate
Our massage oils and massage oil blends include:
Sweet Almond (Refined)
Apricot Kernel
Retreat Blend
Relaxation Blend
Redefine Blend
Rejuvenate Blend
Retreat Home Essentials
For home use, we have cleaning solutions, diffusers, loose leaf tea, and tea flasks available.
Our cleaning solutions include:
Multipurpose Concentrate
Stainless Steel
Kitchen
Glass and Window
Bathroom
Home Spray
Our diffusers include:
Pear Shape White and Woodgrain
Woodgrain Light Tear Drop
Woodgrain Tear Drop
Chocolate Tear Drop
Our loose leaf tea include:
Restore Tea
Digest Tea
Green Sencha, Jasmine, & Rose Tea
Our tea flasks include:
Gift Ideas
Share your Retreat Massage & Wellness experience with family, friends, and colleagues. We have gift ideas for you to give away that include:
Retreat Flask with Mayde Tea
Essential Oil Starter 1
Essential Oil Starter 2
Essential Oil Starter 3
$50 Gift Voucher
Choose the products you want and get them now.
---