Sage Beauty
292 Campbell Pde
North Bondi NSW 2026
Servicing area: North Bondi, New South Wales
Addiction
Lifestyle
Nurturing
...
Want to find out my availability, pricing or opening hours? Click on Send Me Details Now to get started.
Clicking on the Send Me Details Now button opens an enquiry form where you can message Sage Beauty directly.
Indulge in an MV Organic Facial, an Eminence Facial, or one of Dr Hauschka's professional Facial Treatments today, at Sage Beauty in North Bondi. Gift vouchers are also available.
Sage Beauty - Beauty & Organic Facials
---
DR. HAUSCHKA FACIAL TREATMENTS

A natural medicinal skincare system, based on lymphatic stimulation and bringing the skin back into it's own natural state of harmony. We also treat a variety of problems associated with hormonal imbalances in the skin due to pregnancy, adolescence and other hormonal changes.

Dr Hauschka treatments focus on nourishing, detoxifying with lymph stimulation, nurturing and stimulating the natural rhythm and vitality of our skin. Biodynamically grown.

TREATMENTS AVAILABLE
---
The Classic Treatment (1.45 hours) - $225.00

This is truly, the Rolls Royce of Dr.Hauschka Facial Treatments!

Starting with a warming Sage footbath, we apply lightly fragrant lotions to both hands and feet, and perform rhythmic lymphatic stimulation. You'll receive an equally warming cleansing ritual, with scented compresses and cleansing to soften and soothe the skin. We will apply a steam bath mask and follow this with a deeply cleansing clay treatment. Next the signature brushing technique for stimulating lymph in the face and upper body. Then we apply a hydrating soft mask, after which, a personal moisturiser is selected to complete your treatment.

You will come out of this treatment feeling pampered, rested and calm.

The Revitalising Treatment (1.5 hours) - $195

This is a wonderful treatment for rehydrating, deep cleansing and soothing the skin.

After our calming Sage footbath, we deeply cleanse and exfoliate your skin with warm compresses fragranced with Lavender, Spruce or Lemon. We then apply a steam bath mask, followed by a clay mask to purify the skin. Then comes the Dr.Hauschka signature brushing technique which stimulates lymph. We apply a personalised soft mask for your needs, and give you a gentle decollete massage treatment. Finally we apply a rich moisturiser to complete your Revitalising Treament.

The Relaxation Treatment (1.15 hours) - $185

This is a luxurious treatment for those times when you just want to relax and get away from our busy world!

A Sage footbath warms and relaxes you. This is followed by a series of warmed fragrant compresses to deeply and gently cleanse your skin. We then use the Dr.Hauschka signature brushing technique to stimulate the lymph. Then applying a personalised soft mask to rehydrate and calm the skin. After a luxurious decollete massage, we apply a moisturising treatment suitable for your skin, leaving you feeling rested and refreshed.

The Cleansing Treatment (50 mins) - $165

Our Sage footbath is followed by a gentle cleansing ritual of hot fragrant compresses, exfoliation, and toning. We will apply a steam bath mask and then a clay mask to deeply cleanse and calm the skin. This is followed by the Dr.Hauschka signature brushing technique to stimulate lymph and then to finish, a personalised moisturising treatment.

Special Treatment for Blemished Skin (45 mins) - $125

This treatment is for hot inflamed skin. Beginning with our Sage footbath, we then deeply cleanse and gently exfoliate your skin, using a heated fragrant Lavender compress. We apply a steam bath mask to soften the skin and then a clay mask to draw out impurities and also to feed your skin with the minerals found in the clay. We gently massage the decollete, and apply special rhythmitised ampoules for blemished skin. Your skin is then lightly moisturised. You are now ready to face the world again!

Sage Mini Facial (30mins) - $99

This 30 minute treat focuses on cleansing with our Cleansing Milk, Exfoliating cream, MV 9 Oil and Signature Clay mask, followed by your own personalised hydrating treatment.

Facial treatment are also available for Men - just click here to find out more.

ORGANIC FACIALS
---
MV Organic Facial (1 Hour) - $185

MV Organic Facials are deeply relaxing and restful treatments, wonderful for the skin and the soul.

Using MV skincare and essential oils, we hydrate and cleanse the skin with warm scented compresses, followed by a specially blended skin booster and soft clay mask treatment - personalised for your particular needs. We give you a deeply relaxing massage and décolleté treatment and allow you to drift off into a relaxed state of mind.

Our hydrating toners and moisturising creams are calming and soothing - particularly suited to people with very sensitive skin. MV have a range of boosters for tired stressed skin, dehydrated skin, irritated and overheated skin - and to help with post-chemotherapy or IPL treatments, etc. to soothe and restore.

MV Organic facial treatment are also available for Men - just click here to find out more.


Eminence Organic Facials
Eminence Fire and Ice Facial 75 mins - $195
The Eminence Fire & Ice Facial is the original Red Carpet Eminence experience: this is perfect for congested, porous, dry, dehydrated skin or a fabulous pick me up for anyone.
We begin with a cool fruit pulp AHA mask layered with a hot Paprika mask, which gently allows the AHA's to penetrate and deeply cleanse without affecting the acid mantle of the skin. It truly softens and exfoliates, helping congested or dull skin and also very dry skin come back to life. We then massage your arms and hands to relax you. This is followed by two soft masque treatments, one is massaged into your skin to calm, and while this is doing its magic we give you a wonderful foot and leg massage. The next masque is to ultra hydrate and includes our plumping neck and face massage. We end this beautiful facial with a personalised booster and moisturising treatment to complete your now healthy skin with a very clarified, smooth, soft and glowing appearance.
Choose from either our Blueberry Detox and Stonecrop or Paprika and Calm Skin Facials. ( Note the Blueberry is extra hot ! )
A beautiful transforming treatment – this signature facial is a must. $195.
Eminence Activated Acne Facial 45 mins $140
Our Activated Acne treatment decongests clogged pores, helps to prevent follicle infection and smoothes the skin as well as helping prevent breakouts when used in conjunction with the Advanced Acne Treatment System.
We use the Acne Advanced Cleansing Foam with encapsulated salicylic acid, followed by an activated fruit enzyme peel. We then use the Acne Advanced Clarifying Masque* to absorb excess oil, soothe and balance moisture levels.
*Eminence Organics Acne Advanced Clarifying Masque is actually s a 2-in-1 masque and acne spot treatment that blends 3 unique clays (Montmroillonite, Kaolin, Red Kaolinite) 0.5% Salicylic Acid, Sulphur, and Basil Oil to deeply clean pores, absorb excess oil and clear acne fast.
We hydrate with the Acne Advanced Clarifying Hydrator to reduce redness and soften scars, leaving you with an even, refreshed and clarified skin.
Used regularly this treatment system :
Reduces breakouts and acne for healthy smooth skin
Reduces scars and post inflammatory hyperpigmentation (PIH)
If needed we can co-treat with our Acne Treatment Plan – just ask us.


OPERATING HOURS
---
Mon 10am - 5pm
Tues 10 - 5pm
Wed 10am - 9pm
Thurs 10am - 9pm
Fri 10am - 5pm
Sat 9am - 5pm
Sunday 10am - 5pm


For more information about the best services for your needs or to organise an appointment - just give us a call! (02)9130 7064.
Qualification details
---
Diploma Homoeopathic Medicine

Diploma Remedial Massage

Certificate in Pregnancy Massage

Certificate in Mayan Fertility Massage

Diploma Aromatherapy

Qualified Dr Hausckha Esthetician

Certificate in Lash Extensions

Degree in Social Science

Diploma of Beauty Therapy

Diploma Naturopathy
---
See Also...
About Us
Sage Beauty is a local holistic Beauty and Natural Therapies salon. We offer a wide range of specialty services, including organic facials which range in action from helping Rosacea to deeply cleansing and calming porous and acne prone skin - all with natural active ingredients. We also offer LED light therapy as a stand alone or adjunctive treatment. And of course we offer waxing and other beauty treatments. We have several ranges of exclusive organic skincare products which help even the most difficult to manage skin, and healthy regimes to follow to help your skin revitalise, hydrate and heal. We also have a Naturopath available and a Herbalist/Homoeopath who both specialise in areas such as Skin issues, PMT, Endometriosis, Thyroid, Immune support, Lung conditions and many other health concerns. We do finally have a great team of Remedial and Pregnancy Massage therapists, who also offer Aromatherapy, Lymphatic Drainage, Reiki, Abdominal fertility massage and Reflexology. With our high quality of warm and professional practitioners, you can be assured of informed, helpful advice.
Sage Beauty - Massage Services
Remedial Massage - Pregnancy Massage - Lymphatic Massage, Aromatherapy Massage. No matter what type of Massage you're after we can offer you a professional treatment, most covered by Hicaps.
Sage Beauty - Naturopathy
Treat what ails you the natural way, with a professional Naturopathic Consultation & Treatment plan from the team at Sage Beauty. Call today to book an appointment or for more information.
---
Service categories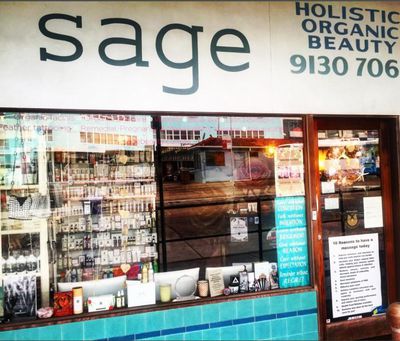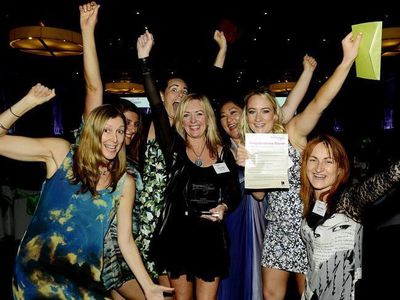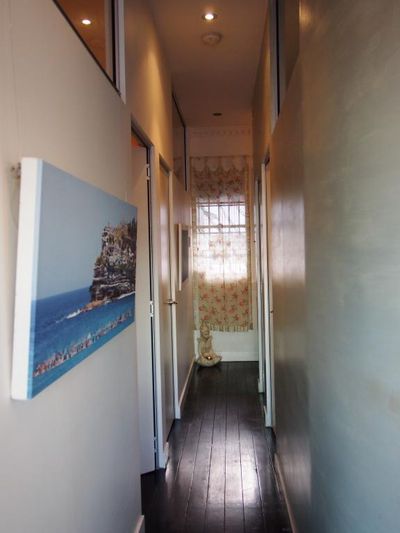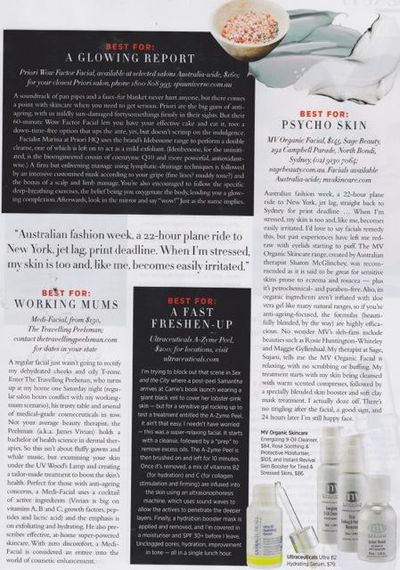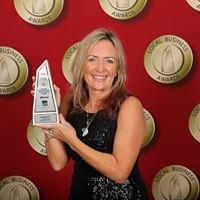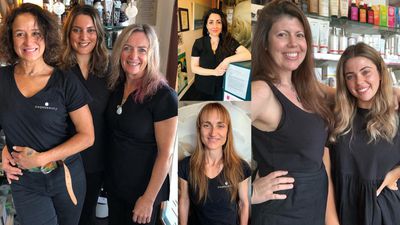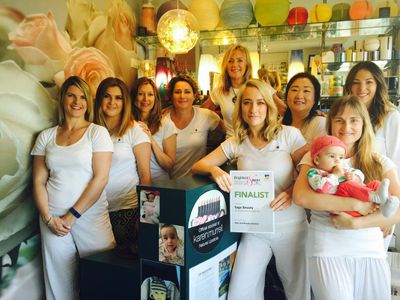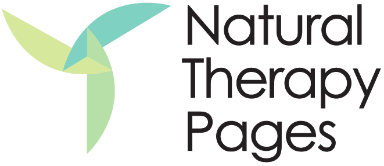 Sage Beauty