Member since 2014
Saltuary Natural Health Clinic
Shop 2
134 Great North Road rd
Five Dock NSW 2046
Infections
Love
Muscle tension
...
Want to find out my availability, pricing or opening hours? Click on Send Me Details Now to get started.
Our Naturopath treats your entire being. Combining traditional knowledge with the latest scientific knowledge, we aim to bring your body back to balance & achieve your health goals naturally
Naturopathy at Saltuary
---
At Saltuary, we believe in the healing power of nature to improve an individuals health and wellbeing.

Our skilled practitioners include a Naturopath, an Acupuncturist and Massage Therapists. We like to work as a team on your health, so when you see anyone one of us - you don't just get the experience of 1 therapist - you get a team working behind the scenes for you.


---
What Techniques Do We Use?

Our Naturopath uses a variety of complimentary techniques to help treat your ailments, with the most popular including:
Herbal medicine
Nutrition + nutritional supplements
Medical herbalism
Detoxification Programs
Fat Loss Programs
Treating Digestive Troubles
Stress
Energy / Fatigue
Flower essences, and using
Lifestyle changes
To find out more about the techniques we use or discover what to expect during a treatment, just click here. You can also click here to view our latest Price List here.



---
What Screening Tests Are Available?

During a typical consultation, your Naturopath will perform a range of in-house screening tests, in order to provide you with additional information about the state of your internal health. These tests provide a baseline for which your treatment, and all further screening tests can be measured against. These allow us to monitor your progress and to see what improvements are occurring at a cellular level, allowing us to better tailor your treatments.

The screening tests that we provide include:
Live Blood Screening
Cellular Health Assessment
Urinary Indicans Test
Urinary pH Test
Blood Pressure Check
Zinc Taste Test
Click here to find out more about the testing services we provide.



---
Still not sure if a professional Naturopathic Consultation and treatment plan is right for you? Ready to book in your next appointment? Then just give us a call or click on the 'Make an Enquiry' button below to talk to us instantly
---
See Also...
About Saltuary
A comprehensive Natural Health Care Centre offering Salt Therapy, Float Therapy, Naturopathy, Massage, Acupuncture, Chiropractic, Infrared Saunas and a boutique health food, wellness and gift shop
Acupuncture at Saltuary
Acupuncture | Salt Therapy Rooms | Floatation Rooms | Infrared Saunas A team of committed professionals, working together on your health
Massage at Saltuary
Our massage therapists are incredibly experienced and offer many differnt styles of treatment. Often, they combvine a mixture of many to give you the treatment that youre body is needing. Private health fund rebates apply.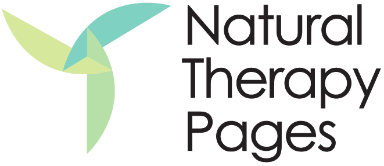 Saltuary Natural Health Clinic