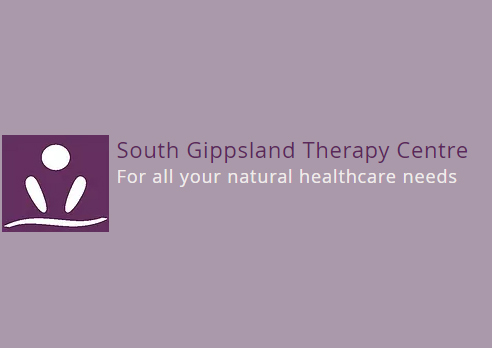 South Gippsland Therapy Centre
Dr Richard Walsh & Dr Lachlan Chisholm specialises in providing a range of Osteopathy services, to people in the greater Leongatha area. Call today for more information or to make an appointment.
South Gippsland Therapy Centre - Osteopathy
Focus areas
Stress management
Nervous system
Aches & pains
Psychological disorder
F5
Taping
---
---
Practitioner
Dr Lachlan Chisholm
Dr Richard Walsh


Why Should You See an Osteo?
Both our Dr's have a great interest in body biomechanics and associated injuries. Rose & Lachlan use a wide range of treatment techniques that may include massage, stretching, repetitive movements, mobilisation of joints and/or manipulation.

What Is Osteopathy?

Osteopathy is a hands-on approach of manual therapy, focussing on how your skeleton, joints, muscles, nerves and circulation work together to improve the health & well-being of your whole body.

As Osteopathy takes a holistic approach to treatment, They may look at other parts of your body, as well as the area that is troubling you. For example, if you have a sore knee, she may also look at your ankle, pelvis and back to determine the cause of the problem.

What Conditions Can Be Treated?

Osteopath's specialise in treating
Neck and back pain
Headaches and migraines
Pregnancy related complaints
Sciatica and leg pain
Shoulder pain
Work injuries
Hip pain
Knee pain
Wrist and elbow pain
Ankle problems
Sport injuries
Joint and muscle pain
Arthritis
TMJ/ Jaw Pain
Osteopathy is covered by most private health funds and the Medicare Enhanced Primary Care scheme. Osteopaths are registered providers for workers' compensation schemes, motor accident insurers and the Department of Veterans' Affairs.

What Happens During a Session?

Most osteopathic treatment is generally gentle and should not cause undue discomfort. If your injuries do require hands-on treatment of painful and tender areas, Rose & Lachlan will exercise care to make you as comfortable as possible.

Education and advice to help you manage your condition between treatments is also provided. This may include giving you exercises to do at home or work.

What Training Do Osteopaths Need To Have?

In Australia, Osteopaths are university trained in anatomy, physiology, pathology, general medical diagnosis and osteopathic techniques. Osteopaths are primary healthcare practitioners and are trained to recognise conditions which require medical referral.


For more information about the best services for your needs or to organise an appointment - just give us a call!
---