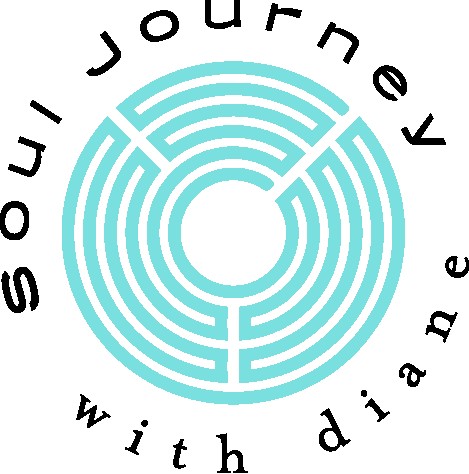 Soul Journey with Diane
Want to find out my availability, pricing or opening hours? Click on Send Me Details Now to get started.
Send Me Details Now
Clicking on the Send Me Details Now button opens an enquiry form where you can message Diane Collett directly
Align & reconnect to your Soul journey
About Us
Servicing area
Mitcham and Ringwood
---
Focus areas
Personal growth
Relaxation
Self-esteem
Joy
Wellness
Energy blocks
---
---
My path through this life has been one of light and dark. For all the moments of grief I have experienced, there have been moments of beauty. I was not blessed with children in this lifetime, but I have grown from that emotional turmoil, from that place of not knowing why (for there was no medical reason), to a place of acceptance and gratitude. For I am a mother in many other aspects of my life.
I cannot pinpoint the exact moment when my journey towards healing began. All I know is that the grief of being unable to fulfill my desire for motherhood combined with the stress of a soul draining corporate career of over 25 years in payroll kickstarted a spiral that was difficult to pull myself out of. I am thankful for the doctor who recognised the extent of my anxiety and started me on a course of medication to balance that out. This experience re-taught me how to prioritise my mental wellbeing, how to slow down and listen to my body's needs, and how to let go of the things that could wait for another time.
This was a period of deep introspection – an emotional clean-out of sorts – where I learned to understand who I was and what I needed from life. I believe wholeheartedly in synchronicities and found myself connecting with just the right people at just the right moments in my journey. I was introduced to a range of holistic practices, and this set me on a path of holistic learning that continues to nurture me as I fulfill my purpose in life, just as it does the clients who benefit from the diverse knowledge and experience I have gained.
That spiral – the one that so profoundly shook my foundations – was by no means the only one. Even during time off to study art therapy, I found myself returning to that cycle of anxiety and helplessness. I still delve into the darkest depths – into the cavern where our shadows reside, those we hope against hope will just fade away – find the veins of gold and being them to the surface. This is my ongoing journey and the one in which I guide my clients. As humans, we are ever evolving; we must learn from our experiences or remain stuck in the places we would most like to escape. When you shine a light onto your shadows, they become less scary and easier to rise above. That is the essence of my gift: I am the beacon that guides you as you step into the life and the purpose you were destined for.
Like many of us, I struggled with grief, loss, and mental health challenges. My journey, while unique to me, is not a unique experience. It is in the learning we take from the experience where the gold is found. I found my way out of my dependence on prescription medication for anxiety/depressive disorder through practices including art therapy and meditation, and it is my bespoke combination of these and other tools and techniques that I use to guide my clients towards a sense of peace, grounding, improved confidence, and greater happiness.
When you learn to release your true spirit from within, the energy you can tap into is limitless and will radiate out to all those who will be inevitably drawn to you.
The aim of my work with my clients is always to guide them on their journey to find (or re-discover) their Authentic Self. This may often involve navigating grief or anxiety or depression – all of which come in many forms and in response to varied triggers. As a transpersonal art therapist, holistic counsellor, advanced crystal master, and experienced meditation teacher, I draw on a bespoke blend of tools and processes (including art and meditation) to create an aligned and unique approach for each client for reconnecting to their soul journey. I guide my clients by the same values that have guided my own journey. I like to say, 'Live from the heart, filter through joy', meaning that we constantly seek to align our actions to nourish our souls and bring us happiness, rather than going along with what is expected of us, which will often pull us off our path.
Over 20 years' experience in the holistic wellness field has given me many opportunities to refine my processes and I continue to do so, as I value learning both as a tool for providing service and as a tool for healing of Self and others. When I hold space for my clients, I work within a format of my own creation that allows me to guide them effectively, while avoiding boxing us both into a rigid process. My work is not linear, but organic with fluid boundaries. I move with my clients' energies, aiding them in navigating whatever comes up for them in each session, rather than attempting to control the path of soul journey realignment.
Most of my clients are going through some sort of transition in their lives. I work primarily with:
those who are at the beginning of a spiritual journey.
those who are finding themselves lost and without purpose, or generally feeling overwhelmed with the immensity of life.
women dealing with the grief of being unable to bear children in this lifetime.
I bring my experience from a diverse background to each session, engaging clients in conversational counselling as needed, holding them with patience, positivity, and love, so that they can find the strength to look within themselves and see where their healing path will take them. Together, we identify triggers, resistances and blocks, and desires of their souls, so that we can compile a set of practical tools and processes to activate their confidence in completing inner healing work.
For more information about the best services for your needs or to organise an appointment - just give us a call!
---
Professional Membership
Australian Counselling Association (ACA)
Australian Holistic Healers Association