What is Crystal Therapy?
Crystal therapy has been used for thousands of years to facilitate mental, emotional and physical healing. Crystals are powerful healing tools as they possess a stable energy frequency that balances the ever-changing vibrations of the human body, which affect health and wellness.
Like other energy healing modalities, crystal therapy helps to regulate the energy flow in the chakras and meridian systems. The placement of crystals on or around the body, specifically on various energy points, eliminates pain, relieves stress, promotes relaxation and quiets the mind.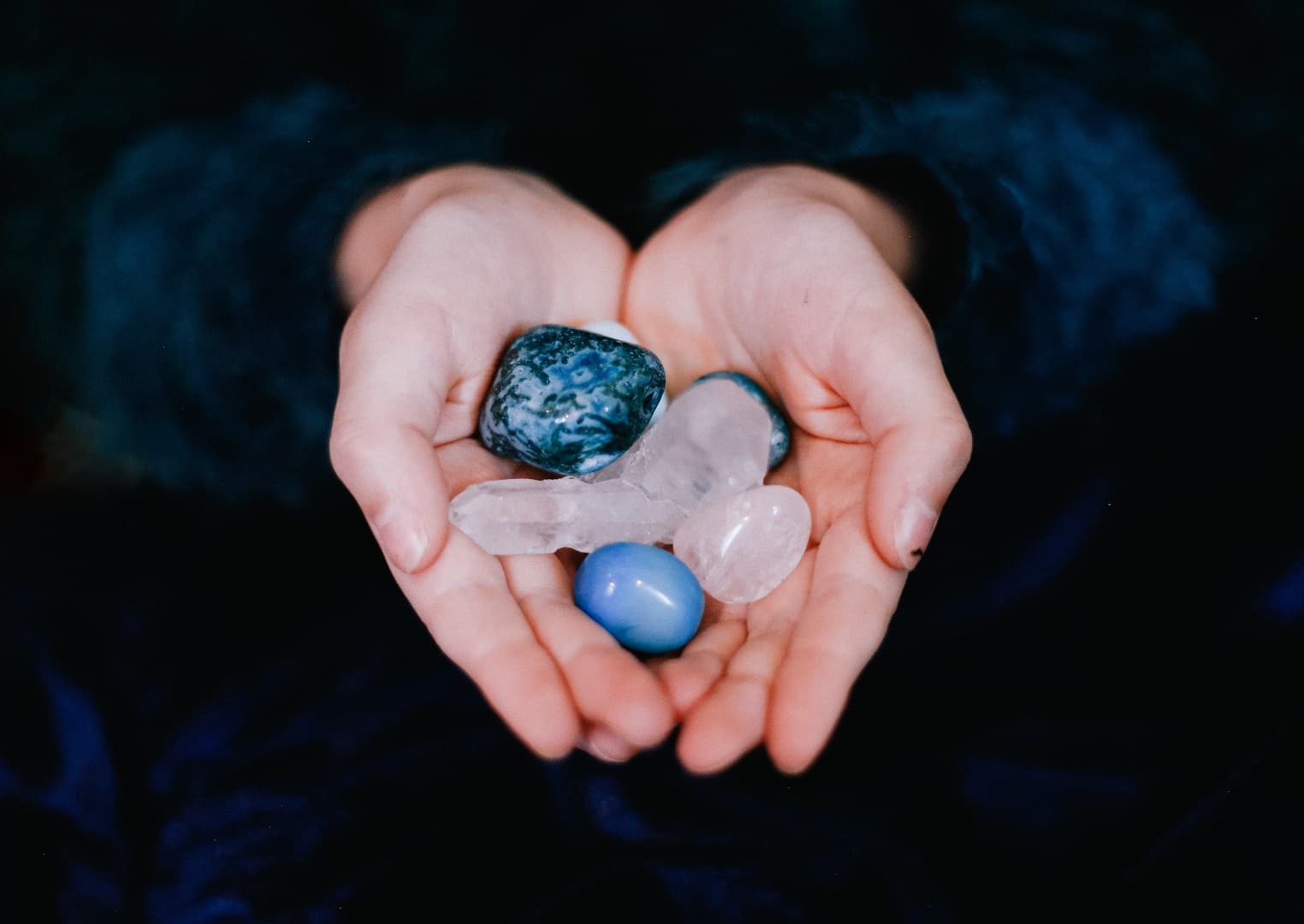 Why Study Crystal Therapy?
Studying crystal therapy will benefit you personally and professionally. Imagine what it would feel like to be able to pick the appropriate crystal whenever your energy level is low or you need a spark of luck to get on with your day.
Also, as a holistic healer, you can use the knowledge and tools that you gain from this course of study to help others enhance their health and overall wellbeing. After school, you can go on to work in a wellness spa, holistic clinic or set up your private practice and manage your own work schedule.
What Does It Take to Study Crystal Therapy or Become a Practitioner of It?
While most people who pursue a course in crystal therapy have a working knowledge of energy healing, inexperienced healers can just as easily study and master this modality. All it takes to succeed in class and become a qualified crystal therapist is the eagerness to learn, compassion for others and genuine interest in crystals and their healing properties.
Course and Study Options for Crystal Therapy
Taking a certificate program in crystal therapy will provide you with the fundamentals of the modality. You will explore the origin of crystals, their structures and healing properties in this short course which usually runs for six months to a year, depending on the school you're enrolled in.
Once you receive your certificate, you can go on and practise crystal therapy or pursue a diploma-level qualification that takes you deeper into the study. Besides the makeup of crystals, a diploma course explains how each gemstone influences the seven chakras and what conditions crystal therapy can address.
You have the option to study online, in a classroom setting or through a blended learning system, as most schools give students the liberty to choose their preferred learning mode.
How to Choose a School or Course in Crystal Therapy
The key to landing in a school that offers top-notch education and training in crystal therapy is coming up with a list of options based on your goals. Some people study crystal healing for personal benefit, while others incorporate the knowledge and tools that they gather into their current practice. If you belong to the latter group, make sure that your preferred course provider and their programs are recognised by Australia's peak associations for holistic healers, to ensure that you can practise crystal therapy on a professional level upon receiving your qualification.
Scroll to the top of this page to find a comprehensive list of course providers that offer an excellent training ground for aspiring crystal therapists. Take the time to contact the school of your choice to enquire about their curriculum, course fees, delivery method and your other concerns.