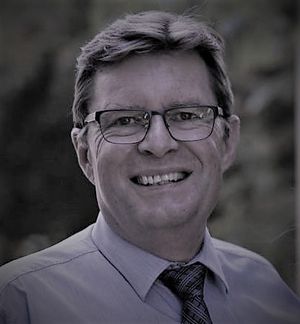 Member since 2004
Thornlie Naturopathic Centre
32 Selby st
Thornlie WA 6108
Servicing area: Servicing all suburbs including Thornlie and surrounds
Moxibustion
Skin problems
Natural medicine
...
Want to find out my availability, pricing or opening hours? Click on Send Me Details Now to get started.
Clicking on the Send Me Details Now button opens an enquiry form where you can message Andrew Cathles directly.
Providing a range of professional Acupuncture Services - Just call us to find our which one is best for you
Acupuncture Services
---
Acupuncture, is an ancient system of medicine, involving the stimulation of specific points on the body with fine needles. Needles are very fine, and in the hands of an experienced practitioner are relatively painless.

Acupuncture is very different from Dry Needling - which is a form of needle penetration into muscle trigger points. Dry Needling courses are usually completed over a weekend and this procedure is often performed by Physiotherapists and Massage Therapists.

In Western Australia, to use the term acupuncture or title of acupuncturist, practitioners must be registered with the Australian Health Practitioner Regulation Agency (AHPRA).
Modern research has discovered that the points are active and that acupuncture results in the following reactions:
Change of brain waves to Alpha (relaxed state)
Increase in endorphins (hormones which improve your sense of wellbeing and reduce pain)
An increase in the white blood cell count (which helps to fight infection)
Acupuncture can be very effective pain relief and brings about a deep sense of relaxation.

In Western Australia there are two main methods of acupuncture: - Traditional Chinese Medicine (TCM) acupuncture - which utilises a complex system of balancing points with the aim of bringing "chi" flow into balance, and Western Clinical Acupuncture, which uses known acupuncture points in a manner aimed to relieve the cause and symptoms - without primarily focussing on TCM diagnostic signs. (Some practitioners will apply a combination of both.)
Traditional Chinese Medicine Acupuncture
A TCM practitioner will examine multiple pulse points in both wrists, along with tongue coatings and colours. They will then apply techniques associated with those signs. A Western Clinical practitioner will identify signs and symptoms of the pain or condition, then use acupuncture points known to help the condition. TCM practitioners in Australia are generally degree qualified and specialise primarily in acupuncture along with the use of traditional Chinese herbs, moxibustion - applying heat to needles and points, and cupping - the use of suction cups over acupuncture points.
Western Clinical Acupuncture
Western Clinical Acupuncture is usually utilised in practice by health professionals - for whom acupuncture is a complementary treatment to their main therapeutic approach. These practitioners usually have a post graduate acupuncture qualification rather than a degree. Both TCM and Western Clinical practitioners may use acupuncture as a stand alone approach, or a combination of acupuncture and other remedies.
---
Andrew is a registered Acupuncturist with AHPRA - Registration number CMR 0001733777. At Thornlie Naturopathic Centre, Andrew uses Western Clinical Acupuncture in conjunction with any other physical remedy deemed appropriate. Natural anti inflamatory ointments, and herbal or mineral supplements are suggested along with acupuncture - with the aim of relieving the condition as soon as possible. Usually, patients will require at least 6 - 10 sessions of acupuncture before they recover or notice significant change.
---
Prices
Initial Acupuncture Consultation $130. Any recommended natural medicines would also be added to this price if you wanted additional herbal/supplement support)
Follow Up Acupuncture Consultations $85
Consultations take an average of 30 minutes, however, payment is for the procedure or consultation, not a specific time frame. Initial consultations take approximately 45 minutes, with the initial medical and lifestyle history form taking the extra time.
---
For more information about the best services for your needs or to book an appointment - please call us on 94520722
---
Qualification details
Bachelor of Health Science (Complementary Medicine) Charles Sturt University NSW
Diploma of Natural Medicine (Australian Institute of Holistic Medicine) WA
Diploma of Herbal Medicine (Australian Institute of Holistic Medicine) WA
Graduate Diploma of Clinical Acupuncture (Australian Institute of Holistic Medicine) WA
Certificate of Emergency Care (Ambulance) - former WA Ambulance Officer and pre-hospital emergency care instructor (taught pre hospital emergency care to volunteer and paid ambulance officers)
Member of the Australian Natural Therapists Association (ANTA)
Registered with the Complementary Medicine Practitioner Associations Council (CMPAC)
Registered practitioner with ANRANT (Australian National Register of Accredited Natural Therapists)
Registered with the Australian Health Professional Registration Agency (AHPRA) for Acupuncture
Member of the Australian Society of Bioregulatory Medicine (ASBRM)
Train the Trainer certificate - very competent lecturer with extensive past experience teaching for St John Ambulance, the Australian Red Cross, Australian Institute of Holistic Medicine, and Paramount College of Natural Medicine
---
Service categories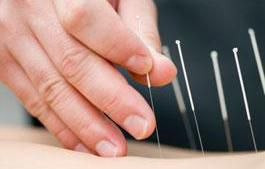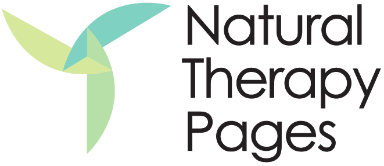 Thornlie Naturopathic Centre