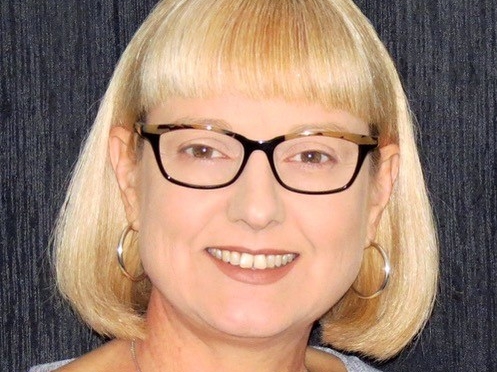 Vivacious Living Centre
Clicking on the Send Me Details Now button opens an enquiry form where you can message Rayma Adams directly
Send Me Details Now
Counselling Resolutions - Supporting you through your life challenges
Counselling Resolutions
Focus areas
Arthritis
Eczema
High cholesterol
Hormonal imbalance
Menopause
Muscle pain
---
---
Rayma Adams
Dip. Prof. Couns. AIPC, M.ACA
Registered Counsellor/Group Facilitator

After receiving tertiary qualifications, Rayma Adams was employed as a counsellor and group facilitator in the not-for-profit human services sector for 10 years. Since 2011, Rayma has been self-employed running her own counselling practice alongside other complimentary healthcare professionals.

Her mission is to help clients improve their wellbeing and their relationships by teaching new life skills and helping them further develop their emotional intelligence. Her services extend to individuals, and couples and families; and are provided in a confidential, supportive and relaxed environment.

Rayma is a qualified member of the Australian Counselling Association, and hence abides by their professional code of conduct, ensuring clients receive quality care and support.


---
Service Provision

Individual Counsel

Counselling is designed to improve your mental and emotional health, and your relationships with others. When you are feeling troubled by a situation at home, work, or in your relationships, and you are struggling to find ways to move forward, its important to reach out and seek assistance.

Counselling offers you a private and confidential space where you can take time out to work through any life issues that have you feeling emotionally out of sorts or mentally drained. Counselling supports you by helping you gain emotional awareness and mental clarity, thereby giving you a better understanding of your problem and ways to resolve it. After working with you to create new ways of managing, you will be well on your way to increasing your sense of wellbeing and achieving your desired goals.

Length of session:

50-60 mins
Cost $120.00


---

Couples Counsel

Creating a harmonious, rewarding relationship with your partner does not always come easily. Many of us have not been taught all the skills required to relate in a healthy, assertive way, particularly when it comes to managing disagreement, resolving conflict and maintaining intimacy in the relationship.

Couples counselling is a great tool to help you develop these skills. Learn how to identify and validate needs, how to respectfully communicate and diffuse conflict, how to effectively problem solve, how to balance your lifestyle to allow the relationship to grow. These skills ultimately lead to greater relationship intimacy, resilience and longevity.

Length of session:

80-90 mins
Cost $180.00


---

Family/Group Counsel

If you are experiencing difficulties in your relationships with family, friends or work colleagues, group appointments can be arranged. This can be a wonderful forum for all members to speak their point of view and feel heard. Participants are taught how to communicate effectively, and work towards creating their own solutions in a safe environment with the help of a facilitator. Learn healthy, assertive communication skills along the way that assist in creating more harmonious family, work and social relationships.

Length of session:

110-120 mins
Cost $240.00


---

Counselling Issues

Life issues that can be addressed through counselling include (but are not limited to):

Finding life balance, or direction
Coping with change/life transitions
Grief and loss
Stress Management
Anxiety and panic attacks
Depression
Improving relationship communication
Resolving relationship conflict
Anger management
Weight management
Problematic alcohol and drug use
Support for family members of alcohol and drug users
Childhood issues affecting adulthood
Assertive communication training
Moving from procrastination to motivation
Time management
Building self-esteem and self -worth
Parenting skills
Setting boundaries saying no
Work place issues
Pre and post-natal issues
Life after relationship break-up/separation
Pre-marriage counselling
Self harm
Addictive behaviours
Family problems
---
Testimonials
"

I highly recommend Counselling Resolutions to anyone seeking to improve their wellbeing. Raymas widsom, guidance and support means each session is productive and leaves you feeling equipped with the skills to handle any situation. In my time at counselling I have gained my confidence back and keep a positive outlook on life and all it throws at me. I will be forever thankful for my time with Rayma

". Chloe

"

We first contacted Counselling Resolutions to get an independent view on a number of issues in our marriage which we didnt seem to be able to resolve ourselves the usual things like cleaning, communication, money and the like. While Paul was initially reluctant to speak to a counsellor, we both found that the perspective that Rayma brought to our situation and the tools and resources that she made available to us helped our communication and allowed us to better work through issues. We sought her advice again when other issues arose and had the same positive experience. While we continue to be faced with the challenges of marriage on an ongoing basis, we are better equipped to work through issues and communicate more positively with each other. We couldnt recommend Counselling Resolutions more highly to other couples who want to build a stronger relationship

". Paul and Jody

"

I am a long time sufferer of panic attacks and anxiety That is how I met Rayma Adams. From the moment I walked into her office I felt completely at ease and ready to start my new life, I just needed to know how. With the help from Rayma I have been able to retrain the way I think and have changed my thought process to avoid going into a state of panic. Believe me this is something I have to work on every day but Rayma showed me that I could do it and not to be afraid to try. I cannot thank you enough Rayma, you really are an angel

". Liesa
---

ALL APPOINTMENTS MUST BE PRE-PAID ON THE DAY OF BOOKING by debit/credit card (over the phone) or by bank transfer.


---
Contact Details

Rayma Adams
Dip. Prof. Couns. AIPC, M.ACA
Registered Counsellor/Group Facilitator
Appointment bookings call - 08 9209 6809


---
---