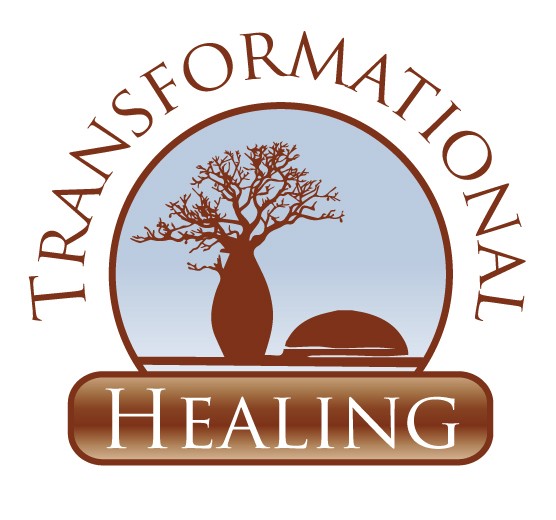 Vivacious Living Centre
Clicking on the Send Me Details Now button opens an enquiry form where you can message Anthony Grzelka directly
Send Me Details Now
Embraced by those who have lost loved ones and friends, courted by the media and celebrities, Anthony Grzelka, is in demand for his ability to communicate with the dead
Whispers From Beyond
Focus areas
Arthritis
Eczema
High cholesterol
Hormonal imbalance
Menopause
Muscle pain
---
---
Considered to be one of Australias leading Mediums, this father of three is recognised for his unique talent to connect those seeking confirmation that life exists after death, with a down-to-earth, practical and compassionate approach.
Anthony Grzelka stepped into the medias psychic spot light more than 12 years ago and has rapidly risen to international acclaim earning him the title Australias Ghost Whisperer.

Endorsed by Americas James Van Praagh, the creator and executive producer of TVs Ghost Whisperer, Anthonys skill for connecting with and conveying messages from loved ones passed is simply astounding. The accuracy and level of detail given to him is spellbinding. Years of grief, guilt, anguish, or even hatred can dissolve with the utterance of one sentence or a simple turn of phrase from spirit. Individuals and audiences alike leave Anthony feeling a great sense of comfort, love, and relief. But more than that, faith is restored that there is life after death.

Despite Anthonys unprecedented success, his down-to-earth charismatic charm is entertaining and enlightening. Anthony was the first Medium in Australia to run live events offering readings, (connection to the spirit world) to an audience. Following in the footsteps of the hugely successful American Mediums; John Edwards and James van Praagh, Anthony has been successfully touring Australia to sell-out audiences for the past 12 years.

His ability to re-connect lives from past to present has led to television appearances, radio, magazines and newspaper interviews as well as regular air time slots as a local identity. Anthonys work as a Ghost Whisperer has also led to requests from Police both in Australia and overseas for his help in assisting with major crimes.

Anthony has helped thousands with his uncanny ability to communicate with the dead. Individuals and audiences a-like are captivated by the connections he makes with the spirit world and he leaves no doubt, that he is one of the most genuinely gifted mediums in the world today. Anthony has the ability to lead audiences on a journey that makes them question what they think about heaven and the afterlife. Once he opens the door between this world and the next, anything can happen. The calamity that unfolds is both entertaining and comforting. Yet, within each individuals message of love rests a solution for everyone. He banishes the fear of death and brings grieving family and friends solace of their loved ones presence, quite possibly in the process changing peoples lives AND he does make believers out of die-hard sceptics.

Anthony leaves audiences with the message that, spirit can and will communicate with the living.

Anthonys clients currently need to wait between 3-6 months (depending on the location), to sit with him for a private session. In addition to the seminars and private readings, Anthony also conducts a series of workshops for those interested in learning first-hand how it is possible to communicate with their own spirit guides and how to further develop their own natural psychic abilities in a fun filled environment with other like-minded people. Anthony also holds a workshop focusing on giving you the basics needed to develop your skills in mediumship.

When Anthony is not on tour, conducting private readings, producing meditation CDs, holding workshops, seminars or ghost busting tours, he is penning his craft. His latest book Spooked contains photographs of unexplained images and leaves readers in no doubt there is more than one kind of ghost that goes bump in the night. Anthonys two previous books, Medium Down Under and Life & Beyond: A Mediums Guide to Dealing with Life and Loss, have sold thousands of copies. Anthony has also written and produced a series of mediations available on CD.

MEDIUMSHIP EVENTS

Dates are set throughout the year. For further information please call the office, or refer to our website. Come along and share an extraordinary few hours with Anthony, as he opens the door between this world and the next. Revelations given and predictions made throughout the night, will take audiences on a spellbinding journey both emotionally and spiritually.

PRIVATE READINGS

For further information or to add your name to the waitlist for a reading, please call the office or refer to our website.

Mediumship
Psychic
Soul Talking

WORKSHOPS

Dates are set throughout the year. For further information please call the office, or refer to our website.

Meet your Spirit Guides
Psychic Development
Mediumship Basics

GHOST TOURS

Dates are set throughout the year. For further information please call the office, or refer to our website.


---
Contact Details

Anthony Grzelka
For bookings please call 08 9791 8529

info@whispersfrombeyond.com.au


---
---