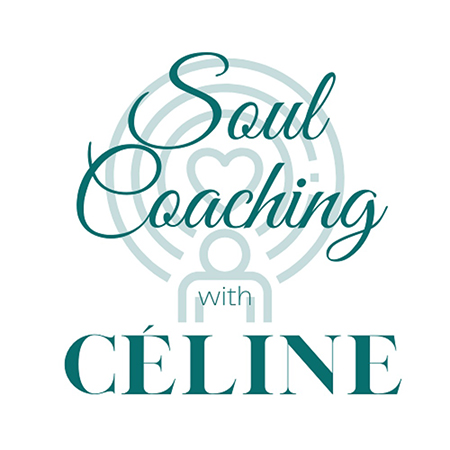 Vivacious Living Centre
Clicking on the Send Me Details Now button opens an enquiry form where you can message Maja Corak directly
Send Me Details Now
Majaestic Mind Body Soul offers energy healing and women's holistic massage that sparks relaxation, reignites the spirit and invites calm.
Majaestic Mind Body Soul
Servicing area
Perth Metro
---
Focus areas
Arthritis
Eczema
High cholesterol
Hormonal imbalance
Menopause
Muscle pain
---
Maja Corak's combined experience in bodywork, Tesla-energy healing modality and women's holistic massage, allows for a unique way to restore the body, mind and soul. Maja's intuitive and compassionate nature flows through into all aspects of her work and you will feel connected and at ease from the first time you meet.

About Tesla Metamorphosis
Tesla Metamorphosis is the new healing modality developed by Anya Petrovic. Specific for this form of healing is that it uses Tesla energy waves accessed directly from active ether (the Field), and unlike Hertzian waves, they become stronger with distance.This holistic healing creates a complex metamorphosis of the human body by bringing it to the perfect balance of light. It is very effective because change occurs on all levels; physical, emotional, mental and spiritual. As a result, positive changes are more likely to last long-term and improve a person's overall quality of life.
Usually, people come for Tesla Healing Metamorphosis when they have a health problem. Tesla Healing Metamorphosis has the intent to bring the frequency of light in the human body into perfect balance. Once the balance of the frequency of light is re-established, the healing takes place on all levels.
Tesla Metamorphosis attracts great interest amongst scientists because of the amazing healing results, its effect on the evolution of human consciousness, and because of some completely unique phenomena connected to this work. There are three aspects of Tesla Metamorphosis: Tesla Healing Metamorphosis, Tesla Soul Communication and Tesla Light Body Metamorphosis. The difference between the three is in the intent and in the procedure.
For more information please visit the founder's page at www.teslametamorphosis.com
PRICING:
TESLA HEALING
30-45 min Healing session (allow 60 minutes) - $120
TESLA LIGHT BODY METAMORPHOSIS
2 x 60 minutes sessions - $333
Also offered -
Tesla Soul Communication
Tesla Light Body Metamorphosis
See website for more details - www.majaestic.com/tesla-healing
TESTIMONIALS
"I have been beyond impressed and humbled by the level of service and attention I have received from Maja. The moment I lie down on the table, I feel better. The environment is so peaceful, it's like taking a vacation from the stress of everyday life. There are certain people who transform not only your body but also your soul and Maja is certainly one of them. I would recommend Maja to anyone seeking true healing." - Tibor K.
---
About Women's Holistic Massage
WHAT IS RAYNOR MASSAGE?
Raynor Massage is a holistic system of bodywork developed by Naturopath Brandon Raynor. It is one of the world's most cutting edge and advanced systems of massage therapy. It draws knowledge from Shiatsu, Chinese medicine, Ayurvedic medicine, Thai massage, Hawaiian medicine, reflexology and deep tissue massage. A holistic style massage that integrates yoga breath work techniques, that is always tailored to a client's individual needs.
Most tension exists along bands in the body that are composed of muscles, tendons, ligaments and other body tissues. Underlying these physical manifestations of the bands are subtle energy systems similar to Meridians in Chinese Medicine, Sen lines in Thai Massage, or nadis in Ayurvedic Massage. Knowledge and techniques gleaned from these ancient modalities were then integrated and evolved to form the Raynor Band Theory along with its unique set of techniques, adjustments, stretches and rhythm.
WHAT ARE THE BENEFITS?
Majaestic Mind Body Soul provides a safe environment that sparks relaxation, reignites the spirit and invites calm. It is designed for women who want to look after their health and well-being, allowing them to rejuvenate, recharge and remove any residual tension.
Massage plays a big role in promoting a deep sense of relaxation and eliminating stored up stress and old emotions. Having a massage treatment on a regular basis is essential to stay healthy or to increase your levels of energy. What sets this women's massage therapy apart from other regular massage is that we listen to your specific needs and get to the root of the problem intuitively.
The Raynor style massage works wonders with emotional and physical ailments such as;
•Relieves headaches & migraines
•Enhances your immune system
•Relieves anxiety & depression
•Improves muscle & joint flexibility
•Increases energy levels
•Improves sleep
•Relieves muscle aches & inflammation
•Increases circulation
and much more...
WHAT CAN I EXPECT FROM A SESSION?
The important parts such as abdomen, the sacrum, the hips, the fingers and hands, the toes and feet are often neglected by traditional massage therapists. These areas tend to hold a lot of stagnation which blocks the life force. Freeing them up will generally provide a great benefit to that area but also to the person as a whole.
Removes energy blockages and frees the body of tension caused by physical and emotional stressors.
Focuses on neglected body parts such as the abdomen, sacrum, hips, hands, feet and head.
Benefits the whole body by removing blockages and increasing the flow of life force (Chi or Prana).
?
Raynor Massage is recognised as the most powerful and effective form of massage therapy today.
NOTE: Currently this Raynor Massage Treatments are available for Women only.
PRICING:
30 mins - $60
60 mins - $90
90 mins - $130
---