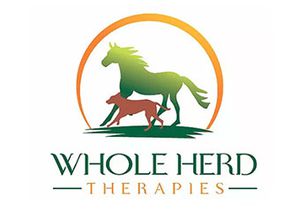 Member since 2018
Want to find out my availability, pricing or opening hours? Click on Send Me Details Now to get started.
Clicking on the Send Me Details Now button opens an enquiry form where you can message the practitioner directly.
BodyTherapies for Horses and Dogs
Whole Herd Therapies
---
ABOUT
At Whole Herd Therapies we are passionate about animals health and well being.
Whether your pet is a constant companion, working or competing, we are here to help them reach their full potential.
Whole Herd Therapies can tailor a treatment using Bowen Therapy and Integrative Body Therapies to help with with chronic or acute conditions, reduce pain and maintain balance and well being.
In 2012 "Whole Herd Therapies" was registered and Janine invested in additional training in Biomechanics, Photonic Red Light Therapy, Tissue Mobilisation and Energy Therapies, as well as fundamentals in equine dentistry, hoof trimming and saddlefitting.
Training with some of the industries most knowledgeable and well respected Professionals by attending clinics, conferences and mentoring with the intent of acquiring high levels of Continuing Professional Development (CPD).
Whole Herd Therapies provides their clients with a professional service, providing information that is tried and tested, functional and will achieve lasting results.
---
Janine
Janine Bell has always had a strong connection with animals and has worked in the animal health industry for more than 10 years.
Growing up in rural areas there was always an abundance of domestic and native animals, from a young age Janine had an uncanny way of "knowing" about animals, especially their health and well being.
Janine's love for horses started early, with her parents equine links and the arrival of a strong willed pony at age three. Through the years she has enjoyed riding in a variety of equine pursuits including Eventing, Games, Endurance, Hunting and currently enjoys pleasure riding, being a riding member of the 10th Light Horse and the ongoing pursuit of developing great equine partnerships.
Janine's main interest has been in animal's health and well being and while working as a veterinary nurse she recognised the opportunity to treat animals with a complimentary approach and so began her journey into "whole"-istic treatments.
While exploring equine bodywork techniques, Janine had a personal experience with Bowen Therapy, it made a lasting impression on her health and well being. It was then knew she had found a modality that was powerful, yet gentle and non invasive and was inspired to study and complete training with SMART Bowen International College of Bowen Therapy as an Equine and Small Animal Bowen Therapist.
Janine is registered with the Bowen Therapy Federation of Australia (BTFA), a member of the Equine Therapies Association Australia (ETAA), International Institute of Complimentary Therapists (IICT) and has Professional Public Liability and Indemnity Insurance.
---
THERAPIES
These therapies are complimentary and not intended to replace Veterinary advice or treatment
---
Bowen Therapy
Bowen Therapy is a powerful myofascial release technique, effective in treating a wide range of conditions by releasing tension, rehydrating the fascia and helping to remove waste from the body.
---
Photonic Red Light Therapy
Photonic Red Light Therpay is a safe and painless complementary therapy that integrates Scientific Technology with Traditional Chinese Medicine.
---
CNS and CranioSacral Techniques
CranioSacral therapy is a gentle and non-invasive technique used to correct structural imbalances in the body by means of a light touch to influence the ebb and flow of cerebral spinal fluid and the deep fascia surrounding the Central Nervous System (CNS).
---
MORE...
Tissue Mobilisation and stretching


Saddle Fitting advice and saddle health checks


Body Talk, Access for Animals


Intuitive support and animal communication


Nutrition, supplement and wellness advice


---
TREATMENTS
WHAT'S INVOLVED IN A TREATMENT?
Each treatment is tailored specifically for your horse or companion animal. Ideally, I will visit you in your home, where your pet is most comfortable.
I will ask questions in order to establish a picture of their lifestyle, nutrition and health background. This will be followed by a dynamic (your pet in motion) assessment and a gentle hands on palpation technique to complete the assessment picture.
A treatment may consist of just one therapy or a combination of therapies in order to best address your animal's needs.
Treatments usually take around an hour, depending on your pet and their response to treatment. Initial consultations can take up to one hour and 15 minutes while we discuss your animals health requirements.
We can also provide saddle fitting advice, hoof trimming, nutritional advice, intuitive support and referrals to other professionals where required.
Whole Herd Therapies recommend a follow-up treatment...Why? As the therapy peels back the layers of acute pain more chronic issues may present. In this way these issues can be treated and further benefit will be gained by encouraging a healthier holding pattern in the body.
AFTER TREATMENT
After treatments your pet may experience some changes to their body which can leave them a little sore. This soreness is the effect of Delayed Onset Muscle Syndrome (DOMS) in which the stretching of muscle fibres and fascia create micro trauma. The soreness is perceived as a dull, aching pain in the affected muscle, often combined with tenderness and stiffness and usually resolves within 48-72 hours.
If possible give your pet time to process the changes, ensure they have access to plenty of fresh water and room to move to allow the body's lymphatic system, which is driven by muscle movement, to expel toxins and if possible 4 days of rest or reduce the workload to allow for changes they may be experiencing.
---
Contact us today for more information
Qualification details
Certificate IV Veterinary Nurse, 2006
Equine Touch Level One, 2010
Equine Touch Level Two, 2011
Diploma Equine Smart Bowen Therapy, 2011
Certificate of completion in Advanced Photonic Therapy, 2011
Certificate IV Small Animal Smart Bowen Therapy, 2012
Barefoot Trimming- Andrew Bowe "Barefoot Blacksmith", 2013
Bio Mechanics - Sharon May Davis, 2014
Equine Dissection - Sharon May Davis, 2014
Animal Communication - One Spirit, 2012/14/15
BodyTalk Access for Animals, 2014
Applied Anatomy and Biomechanics - "Horses Inside and Out", Gillian Higgins, 2014
CNS and CranioSacral Techniques - One Spirit, 2014/16
Saddlefitting Dynamics- Dr Kerry Ridgeway, 2014
Photonic Red Light Therapy - JENT Institute 2015
Palpation Development and Advanced Soft Tissue Techniques,"Horses Inside and Out" Gillian Higgins 2016
Functional Anatomy of the Equine Hoof in Health and Disease, Prof. Robert Bowker, 2017
Equine Dissection - Sharon May Davies, 2017
Tissue Mobilistaion Techniques, Equestricare 2017 (currently training)
Saddlefitting for Equine Industry Professionals, Saddlefit Australia, 2017
Posture and Movement Clinic and Rehabilitation Techniques, "Horses Inside and Out" Gillian Higgins, 2017F
Foundation Certificate in Professional Saddle Fitting, Saddlefit Australia 2018
---
Service categories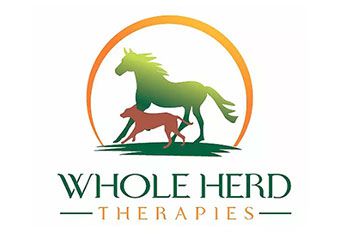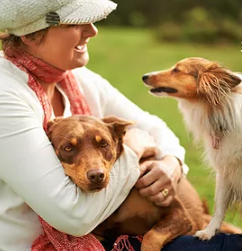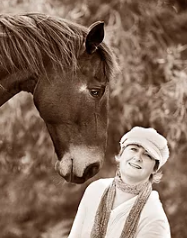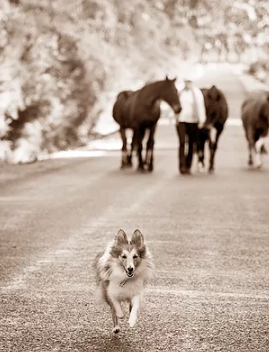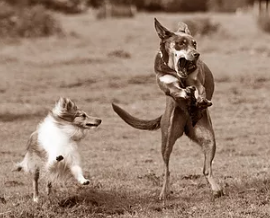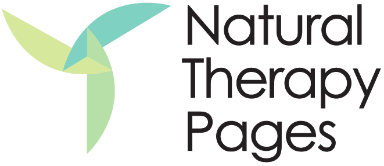 Whole Herd Therapies