What is crystal therapy?
Crystal Therapy is a form of vibrational medicine that uses the application of crystals or gemstones to facilitate and enhance physical, mental, and spiritual healing. It is based on a belief that a powerful energy are stored in certain crystals and gems and they can positively affect imbalances in the energy fields or Chakras and therefore promote good health and general well-being.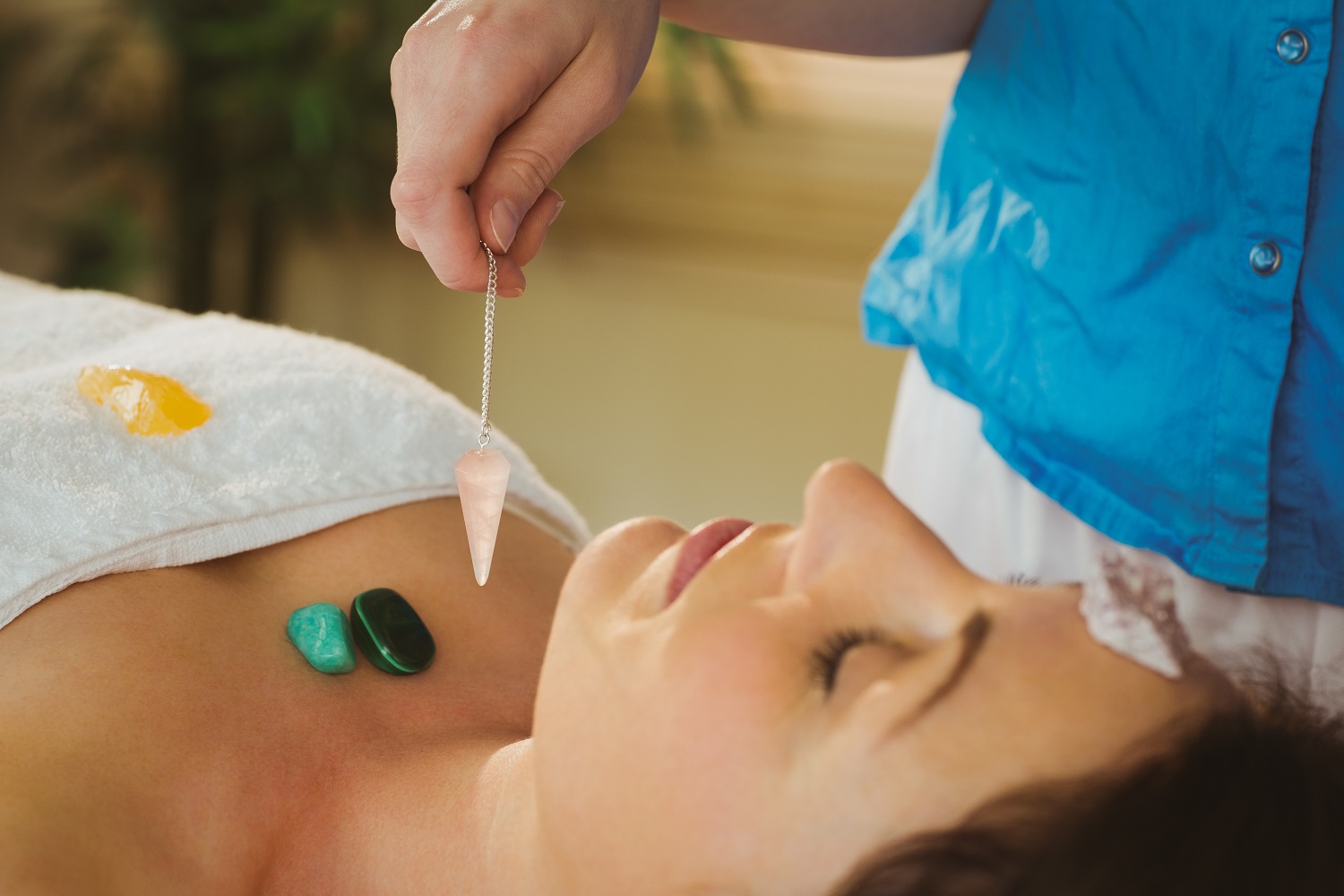 What are crystal therapy chakras?
The following lists some of the energy fields or Chakras and the relevant stones that may be used for healing:
Root Chakra – garnet, jasper, onyx, rubies
Second Chakra or Womb Chakra – hematite, moonstone
Third Chakra or Solar Plexus Chakra – amber, citrine, topaz
Fourth Chakra or Heart Chakra – Chinese fluorite, rose quartz
Fifth Chakra or Throat Chakra – aquamarine, turquoise
Sixth Chakra or the Third Eye – amethyst, sapphire, turquoise
Seventh Chakra or Crown Chakra – amethyst, clear quartz
What is crystal therapy used for?
During a session of Crystal Therapy, the patient lies clothed on a table or on a comfortable bed. Various stones of specific type, colour, or pattern are placed around the body, specific to the Chakra points. The stones are stayed on pain site from around 20 to 40 minutes. When a crystal or precious stone is held or topically applied, the patient accepts the vibration of the crystal or stone has to offer, either unconsciously or intentionally. The interaction between the crystal's vibrations and the body's vibration will trigger a series of responses such as creating a vibrational flow or spontaneous energy.
Crystal Therapy is used as a channel for pure positive energy while the client is responsible for accepting the healing. It promotes deep relaxation and can initiate the release of various physical and emotional blockages.
Health benefits of crystal therapy
The following are some of the main benefits that can be gained from Crystal therapy:
Helps restore flow and balance of energy in the body and mind
Helps release the imbalances or blockages in the body, mind, and lives
Helps cleanse the energy body as it balances all the Chakras.
After the energy body is back in balance and the energy blocks are removed, it helps in healing various life issues and problems such as chronic pain, trauma, anxiety, and stress.
Also helps in healing various emotional and spiritual issues
Helps in enhancing focus, mental clarity, concentration, and memory
Helps in enhancing self awareness and mindfulness
Helps in improving and enriching relationships
Helps in manifesting goals
Helps in establishing and strengthening the connection with the higher consciousness.
Helps in channeling the divine universal life force energy
Helps in generating and maintaining an enhanced sense of well-being and positivity in the physical, mental, emotional and spiritual aspects of life