NSW
Best Tissue Salts Practitioners in New South Wales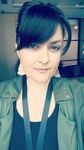 Member since 2009
 NEURO TRAINING | NEURO LINGUISTIC | RESOLVE PRACTITIONER KINESIOLOGIST | BIOCHEMICAL THERAPIST | THERAPEUTIC HARPIST "After...
Mindset
Tissue salts
Transformation
Tension
Anxiety
Vision
Changing jobs
Back pain
Joy
Business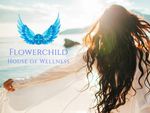 Member since 2013
OPEN FOR REMOTE/DISTANCE ONLINE BOOKINGS Here at Flowerchild we believe LOVE is all you need. Our services will help you love yourself back to health in Body, Mind and Spirit Make an appointment to feed your soul today. flowerchild.feedyoursoul@gmail.com
Anger management
Period pain
Remote healing
Tapping
Love
Adolescents
Insomnia
Telehealth
Chronic pain
Headaches

Member since 2016
Are you tired?Have you wondered if changing your eating lifestylemay be a great way to improve your health?
---
Find Biochemic Therapy (Tissue Salts Therapy) Specialists in other states
Top Biochemic Therapy (Tissue Salts Therapy) Specialists By Region
Nearby Suburbs for Biochemic Therapy (Tissue Salts Therapy)