What is acupuncture?
Acupuncture is one of the oldest branches of Traditional Chinese Medicine that focuses on simulating the meridian lines throughout the body. The aim of an acupuncture treatment is to balance the energy flow in the body and support its natural healing ability. It is an effective way to treat and prevent conditions like:
Headaches and migraines
Muscle tension
Anxiety and depression
Digestive issues
Infertility
Asthma
High blood pressure
The main technique acupuncturists use is inserting needles in the body to directly address pain points. However, other techniques they may use include manual manipulation, cupping, Chinese herbs, laser, TCM remedial massage or moxibustion to alleviate the pain of their clients.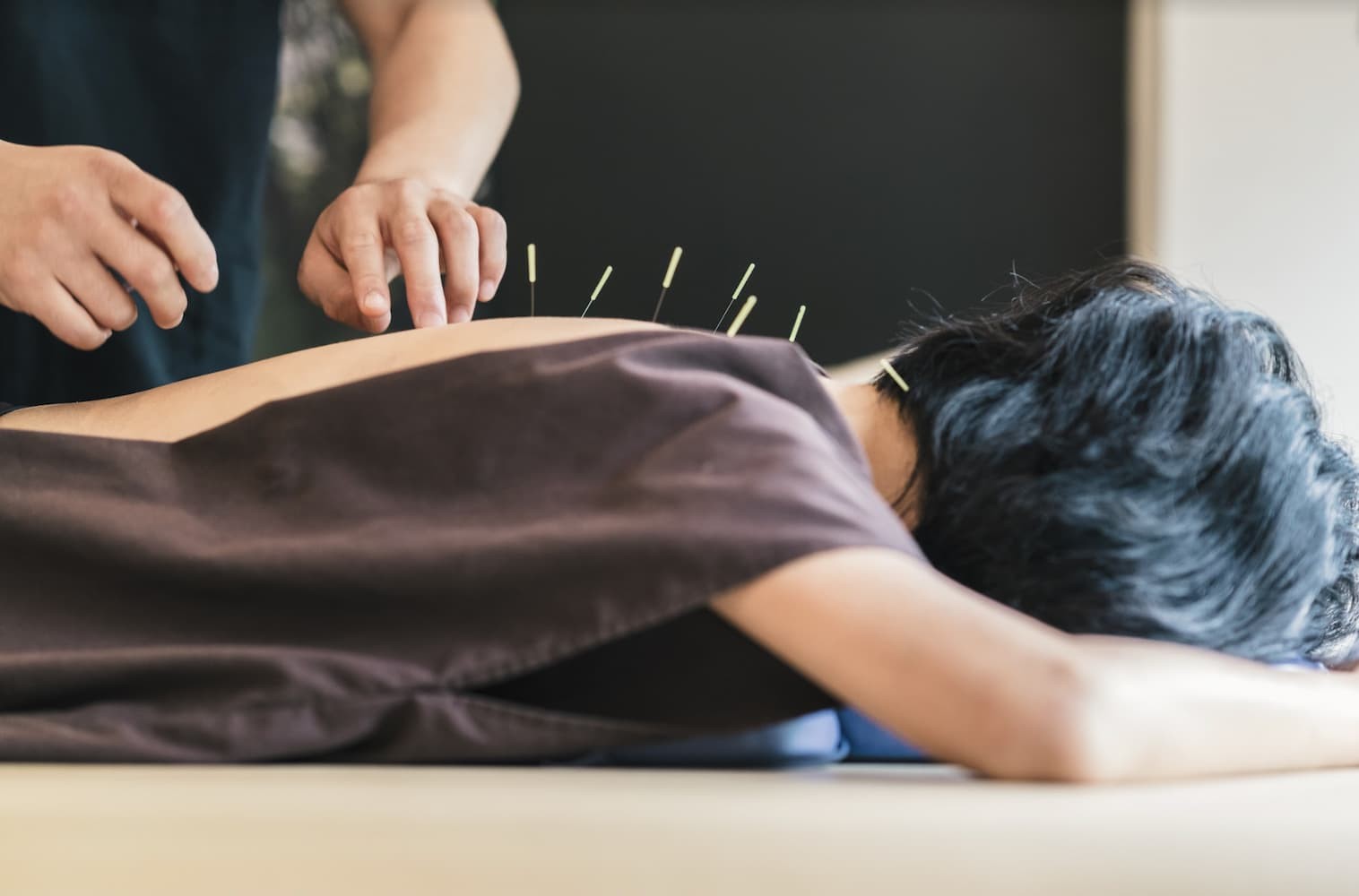 Some professional memberships that are available for acupuncturists based in Sydney that provide support and industry updates include:
Australian Natural Therapists Association (ANTA)
Australian Traditional-Medicine Society (ATMS)
Chinese Medicine & Acupuncture Society of Australia (CMASA)
Australian Acupuncture and Chinese Medicine Association Ltd (AACMA)
Federation of Chinese Medicine and Acupuncture Societies of Australia (FCMA)
Should you complete an acupuncture course?
A career in acupuncture is perfect for anyone who has a passion for wellness and an interest in Traditional Chinese Medicine. The below attributes are integral for anyone wishing to pursue a career in acupuncture:
Compassion and empathy especially when trying to understand how a client is feeling physically, emotionally and spiritually.
Attentive listener and patience to understand the client's lifestyle, symptoms and determine the root cause of their discomfort during the start of the acupuncture session.
Strong problem-solving skills to help locate tense areas of the body and plan the treatment accordingly.
High attention to detail and precision especially when administering the treatment of inserting needles into the body.
If this sounds like you, continue reading to learn more about your acupuncture course options in Sydney.
What are the course and study options for acupuncturists in Sydney?
Acupuncture schools in Sydney are filled with opportunities for aspiring acupuncturists. In terms of the minimum requirements, it is necessary that you graduate with a Bachelor of Health Science (Acupuncture) or a Bachelor of Applied Science (Chinese Medicine). Accredited acupuncture schools in Sydney offer part-time options perfect if you have other work or family commitments. Additionally, you also have the flexibility to complete them on-campus, online or through a blended learning system.
These courses are taught by experts who have years of experience in the acupuncture industry. While studying acupuncture, you will be introduced to areas like anatomy, physiology, pathophysiology, pharmacology and traditional Chinese classical medical theory. You will learn how to analyse clinical assessments and how to apply acupuncture diagnostic techniques through working with clients.
You will find a comprehensive list of a range of acupuncture schools in the Sydney region on this page. You can contact them to learn more about their curriculum, payment schemes and study streams.
What happens after you complete your acupuncture course?
These undergraduate degrees are formally recognised by the Australian Acupuncture and Chinese Medicine Association (AACM). Upon successful completion and registering with the Chinese Medicine Board of Australia, you will be able to accelerate your career in Sydney's growing complementary medicine and acupuncture sector. As a practitioner, you have the choice to focus on a particular area of interest like women's medicine, sports medicine, men's medicine or chronic disease.
Also, after you gain some experience, you have the option to work in your own private practice, giving you the opportunity to set your own hours around your preferred lifestyle. If you decide to pursue this option, you will be able to have your acupuncture services listed on Natural Therapy Pages.
Finally, lifelong learning is a core aspect of growing professionally as acupuncture and does not stop once you complete your initial qualifications. You'll also be able to pursue postgraduate education in acupuncture through completing a Master of Chinese Medicine which gives you a chance to develop specialised knowledge in an area of your interest.